Commercial Society
Officers
---
Hon. President: Mr. R. M. Sugars
President: M. Levitt
Vice-President: P. Laffoley
Treasurer: M. B. Caron
Secretary: A. M. Badian
2nd Year Representative: F. M. MacDonald
1st Year Representative: Miss G. E. Dougall
---
During the last few sessions the School of Commerce has gradually arisen from a condition of unimportance, until now it occupies a well-merited position among the departments of study in the University. This has been due to a newly-born enthusiasm in both the course and its activities, as well as by the large influx of students in the first year. This enthusiasm has taken practical shape in the creation of an organization for binding the students in a close bond of fellowship. With promptness and energy, characteristic of an institution devoted to Commerce, the School formed an association under the name of the "Commercial Society of McGill University," and the officers mentioned above were elected.
The society displayed laudable zeal and decided to meet regularly, every fortnight, at the Strathcona Hall. At these meetings debates have been held, papers read and lectures delivered, all on topics of current commercial interest. It is now recognized that this association is destined to play an important part in the education of all commercial students.
The future of our School, then, seems bright and encouraging. We have already alluded to the large increase of students this session. With the advent of the coming year we confidently hope that the School of Commerce will still further establish its right to be considered as one of the most important branches of the University.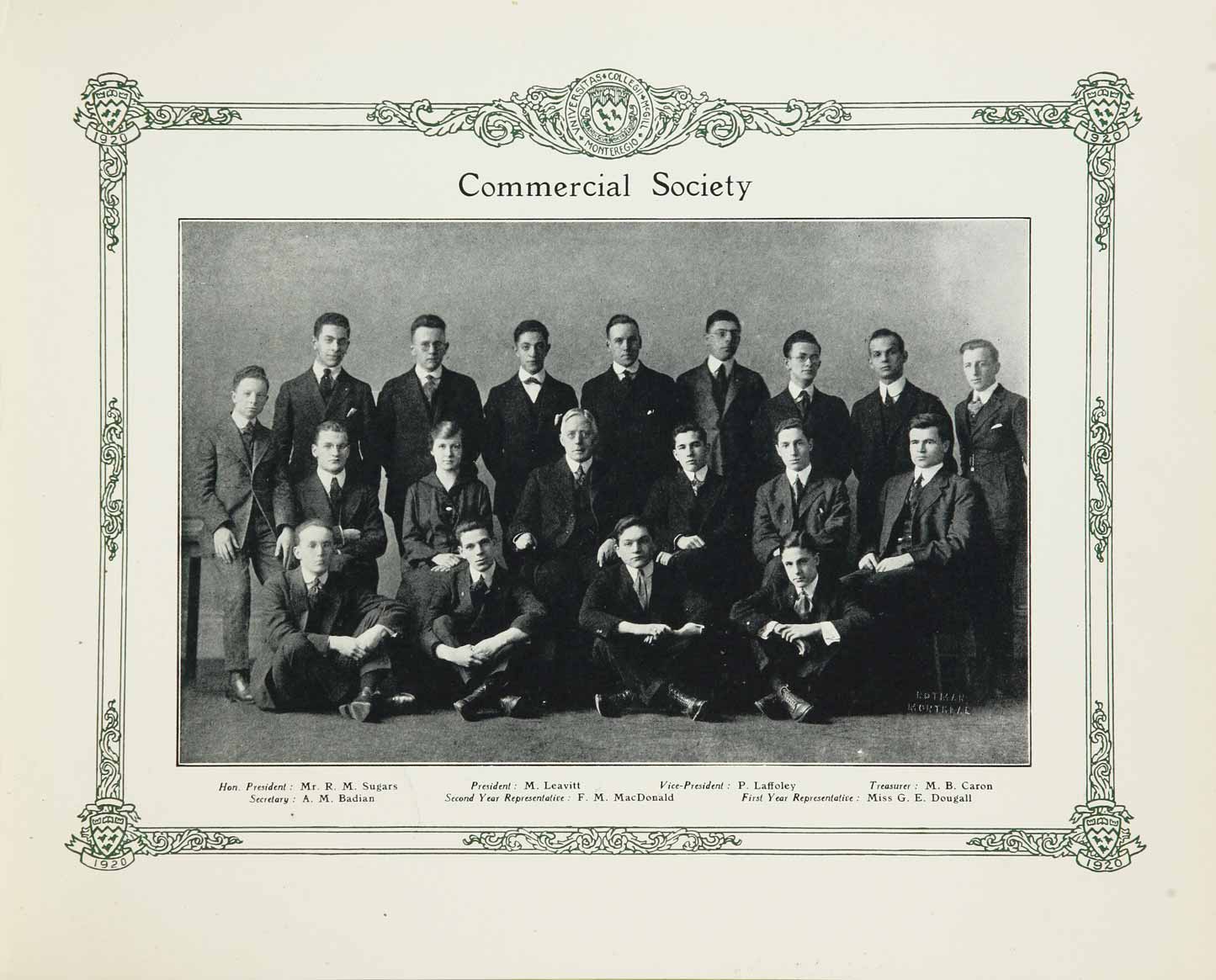 McGill Yearbook: 1920