The McGill Graduate Certificate in Healthcare Management is a joint initiative between the McGill Faculty of Medicine and Health Sciences and the McGill Desautels Faculty of Management.
In just 8-months, our students will gain new perspectives and expertise which can be applied within any healthcare organization, in real-time and will allow healthcare professionals to lead with confidence.  This 15-credit, part-time program takes place entirely online, in a synchronous virtual format, allowing our students to continue working while they study. The graduate certificate provides the formal managerial training for healthcare professionals assuming future leadership positions.
---
Is the GCHM program for me? 
This program is designed for healthcare professionals and physician leaders who are looking for managerial skills which will influence the quality, creativity, and fiscal responsibility of healthcare delivery. Students will gain the transferable skills needed to lead with confidence in a hospital-based division or private practice. 
Key Features of the GCHM:
8-month, 4 modules, 100% on-line program.
Interactive group work and reflections, with a focus on application to practice.
Graduate-level courses with deliverables adapted to our students' busy work and personal lives.
Project of your interest that describes/tackles a real healthcare management challenge, under the guidance of an advisor.
Managerial and leadership training for healthcare professionals.
Upon completion, you will gain:
Healthcare management skills and learning that can be applied in real time.
Career growth in a healthcare management role.
The ability to implement change and have an impact on the healthcare system around you.
An alumni network of like-minded individuals.
The confidence to lead in any healthcare setting.
---
---
Admissions information
Admissions for the GCHM cohort starting January 2024 is NOW OPEN. Get an early start to admission and send us your resume. We will review applications on a rolling basis, as they are received.
---
Find out what it is like to be part of the Graduate Certificate in Healthcare Management (GCHM ) from some of our alumni.
---
Meet our program directors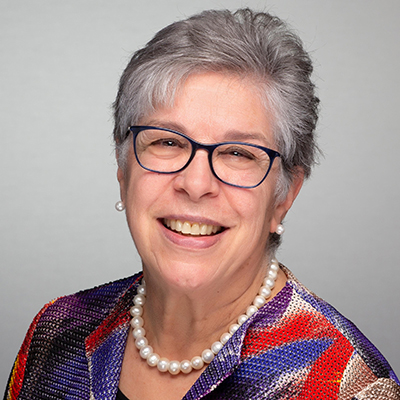 Dr. Leslie Breitner, Academic Co-Director, GCHM
"Healthcare organizations face the same challenges as organizations in other sectors; this highlights the importance of equipping healthcare workers with the management competencies needed." 
Dr. Adrian Dancea, Academic Co-Director, GCHM
"Students will gain new perspectives and the transferable skills needed to lead with confidence in a hospital-based division or private practice."
---
Do you wish to pursue a master's degree?
Upon successful completion of the GCHM program, the 15 graduate credits can be brought forward for advanced standing in the International Masters for Health Leadership (IMHL) program at McGill University.