The McGill Master of Management in Finance (MMF) degree is a pre-experience twelve-month specialized program in finance. The MMF program prepares students for a career in finance through a comprehensive curriculum that integrates advanced financial concepts and quantitative methods with real-world business practices.
Diverse cohort: The MMF is open to students without prior professional experience or a background in Finance - a uniquely flexible approach that cultivates a diverse and interdisciplinary learning environment.
Admissions: The MMF is designed for recent graduates with a Bachelor of Science, Engineering, Economics, Arts or Commerce degree and with proven quantitative skills who aim to work in the finance industry or in the finance function of a business.
Duration: 12 months. As a one-year, intensive program, the MMF is strategically designed to kick-start your next career move
Next Start Date: June 2020
Format: Full-Time, On-Campus
Level Of Pre-Degree Work Experience: None required
Experiential: Desautels Capital Management + International Study Trip + Guest Speakers Series
Class Profile: 2018-2019
Employment Statistics: 2017
Possible Career Outcomes: Financial Analyst, Investment/Commercial Banker, Real Estate, Corporate Finance
---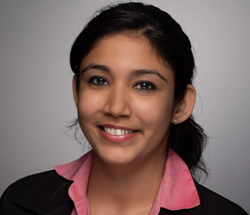 Real life business experience
Throughout the program, MMF students work as analysts at Desautels Capital Management Inc., a licensed & regulated investment management firm with an independent board of directors. Major responsibilities include covering a sector & managing the DCM firm's portfolio.
Learn with the best
McGill University consistently ranks among the top 40 universities in the world (QS World University Rankings 2020) while the Finance Area at the Desautels Faculty of Management is internationally recognized for its excellence in research and innovative teaching.
MMF News
View more