Management Undergraduate Society
The Management Undergraduate Society is the organization which is in charge of this year's student activities within the Faculty of Management. The executive committee, plus the three class presidents are elected officials of this body. The executive committee comprises of Josie Daub, Management Representative to Student Council, responsible for the liason [sic] between the Management Faculty and McGill Student Society. Susan Bolen, secretary, is in charge of keeping us all in line. Guy Auger, V.P. Finance, is responsible for the faculty's six clubs and the finances of the faculty. Michele Guay V.P. Internal is responsible for all inter-faculty committees, the grad ball, our newspaper, the Commerce Communique, Carnival as well as management week. Bruce Lindsay, V.P. External is in charge of the parties and welcome week. And then there is John Murphy, President of the Faculty Society who looks after the activities and organizations and tries to insure that everything runs smoothly and that this year is the best of them all.
Finally, this society undertakes the task of coordinating an Achievement Awards Luncheon which honours four outstanding businessmen. Management is also responsible for a cancer auction which as has raised over $6,5000 last year alone. All in all, the Faculty of Management, which consists of over 1200 McGill students is dynamic and maintains a high academic standing.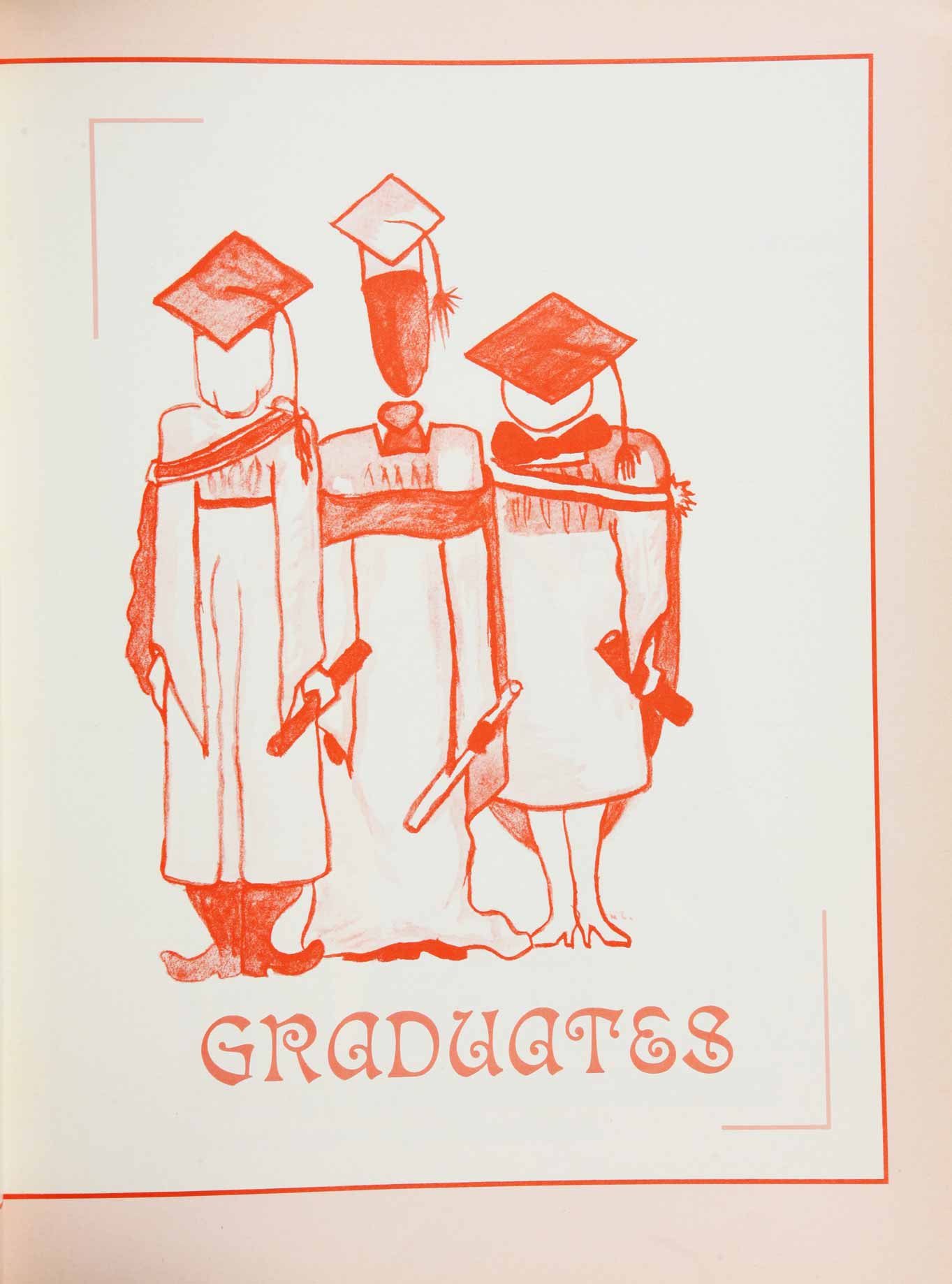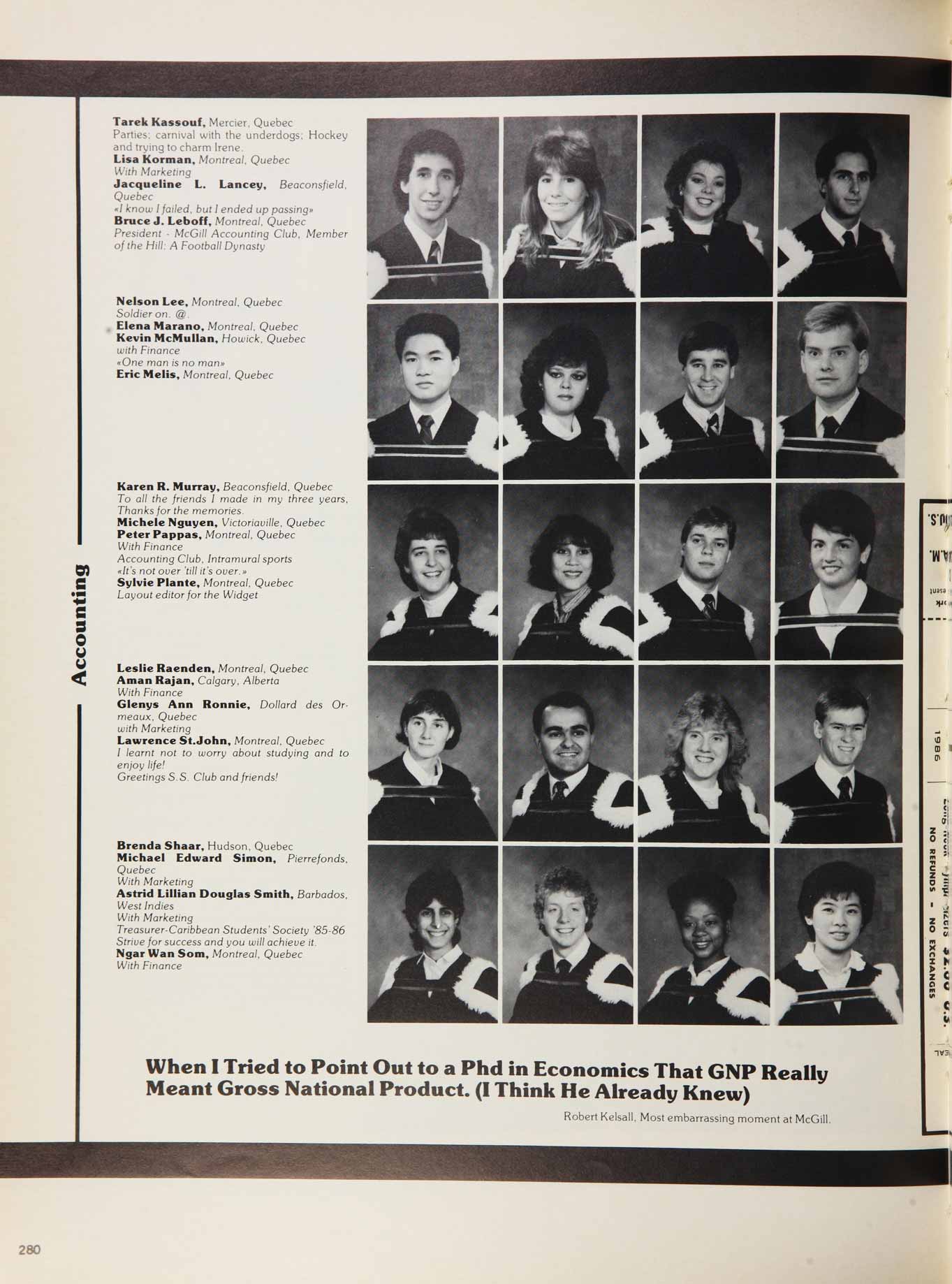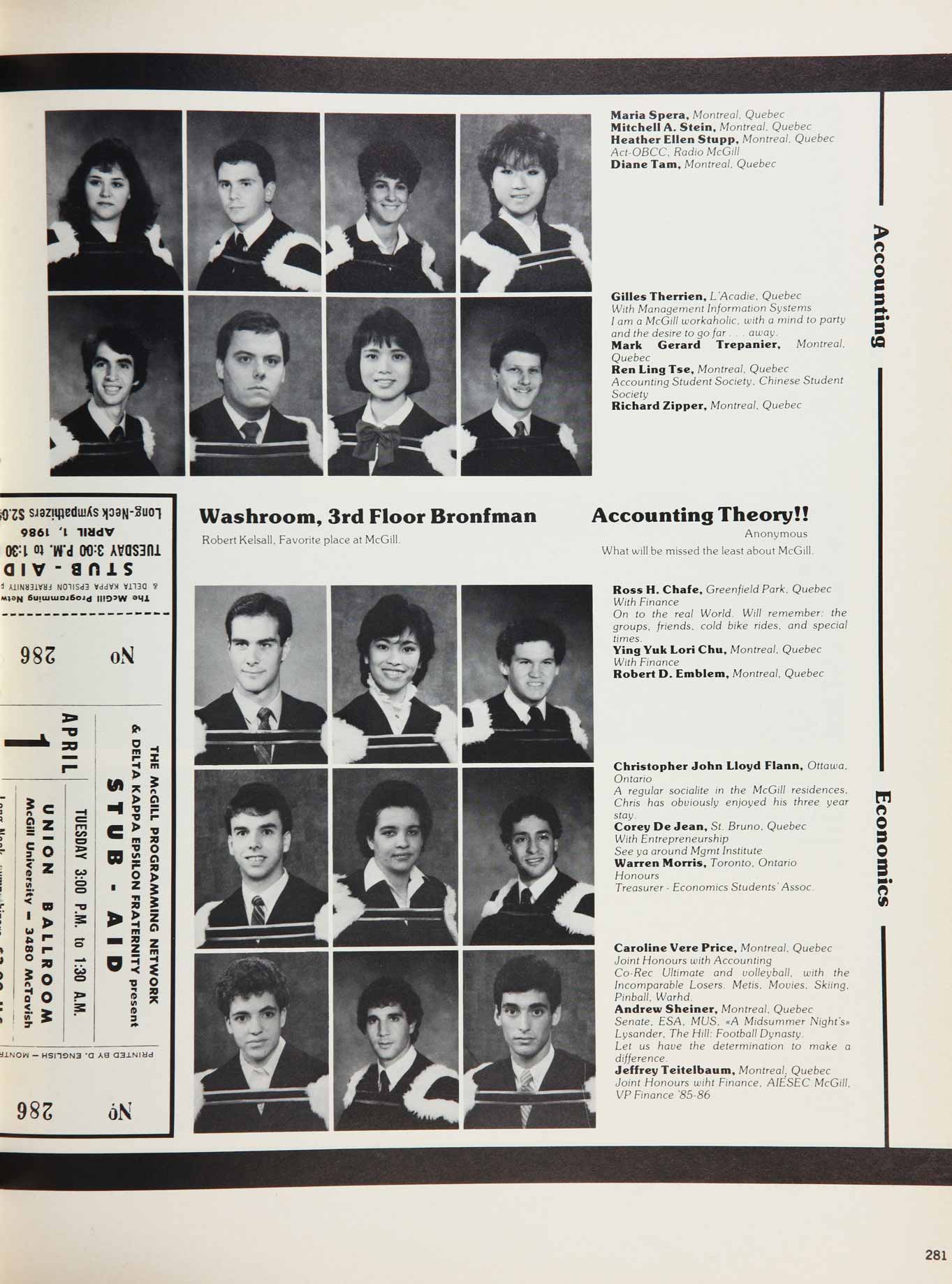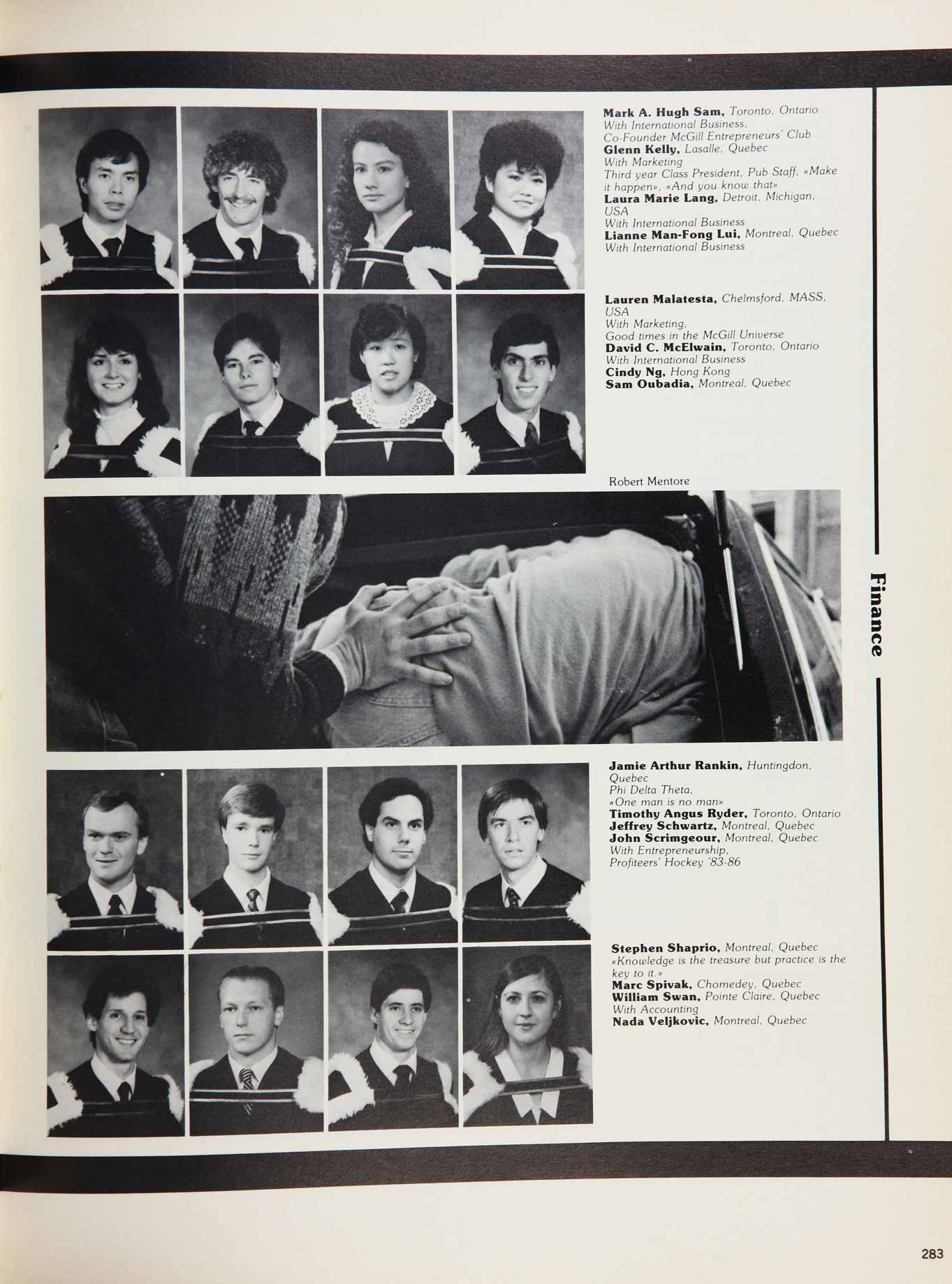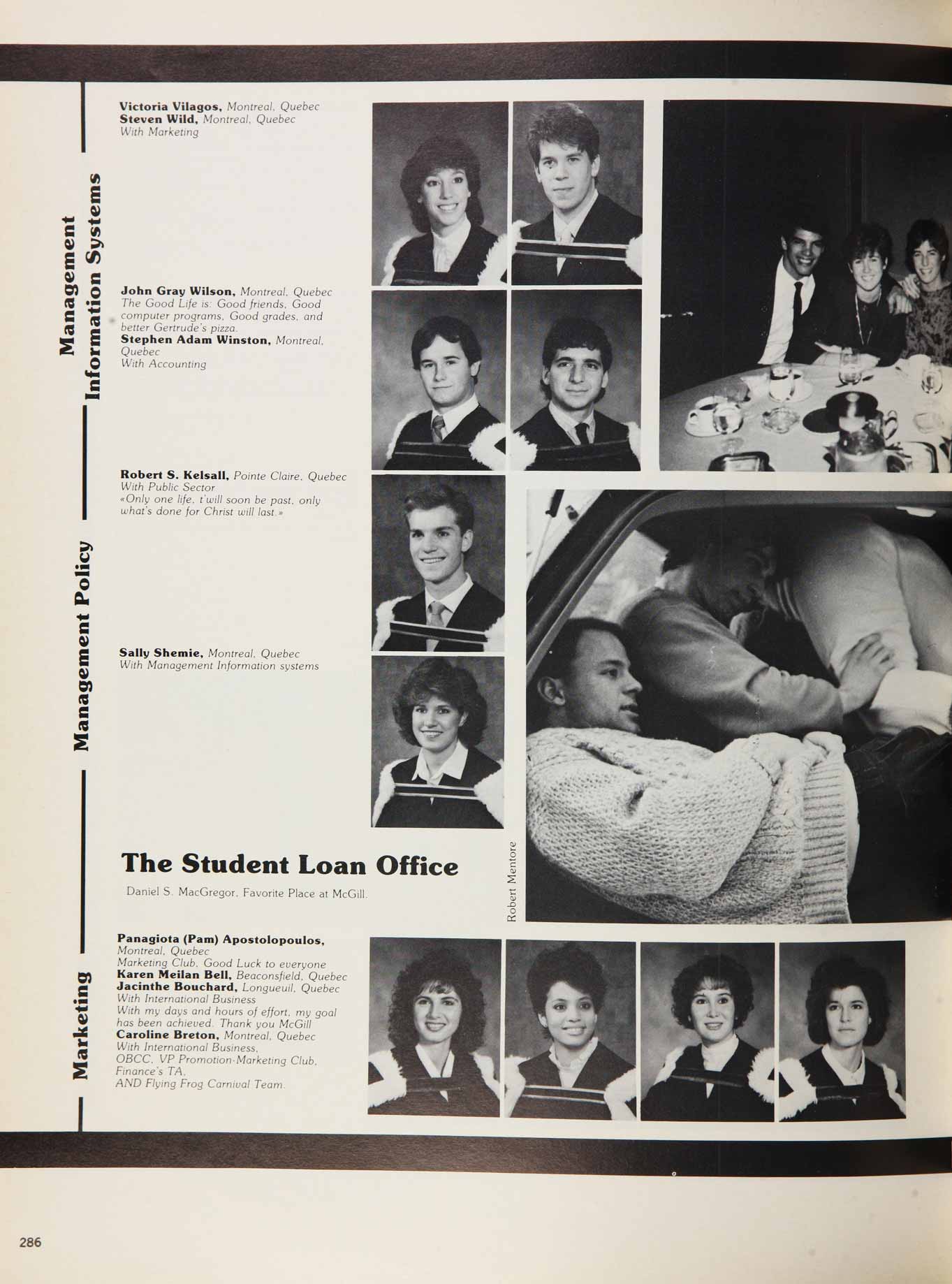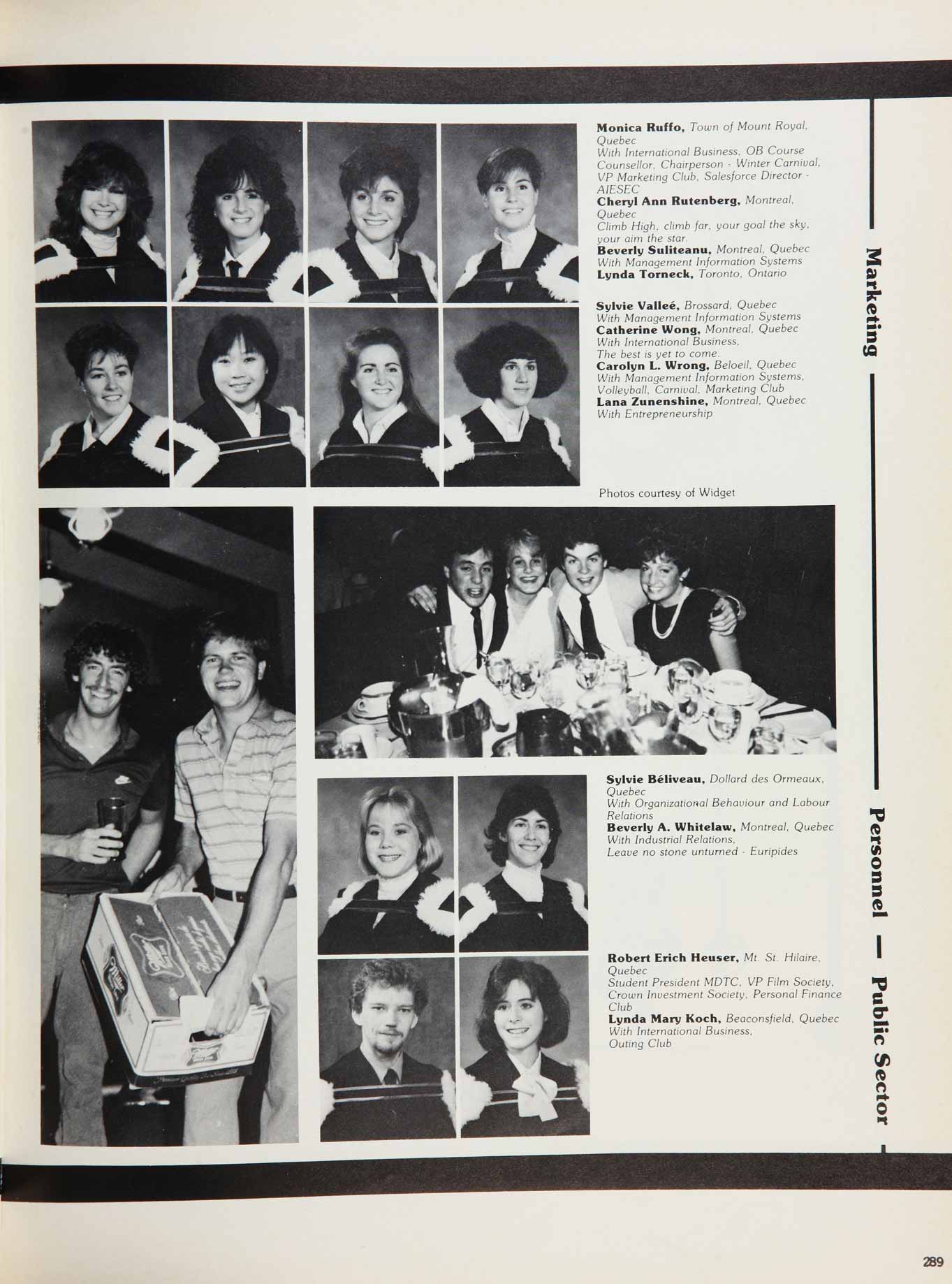 McGill Yearbook: 1986
See original pages: Cover | 1 | 2 | 3 | 4 | 5 | 6 | 7 | 8 | 9 | 10 | 11 | 12 | 13 | 14