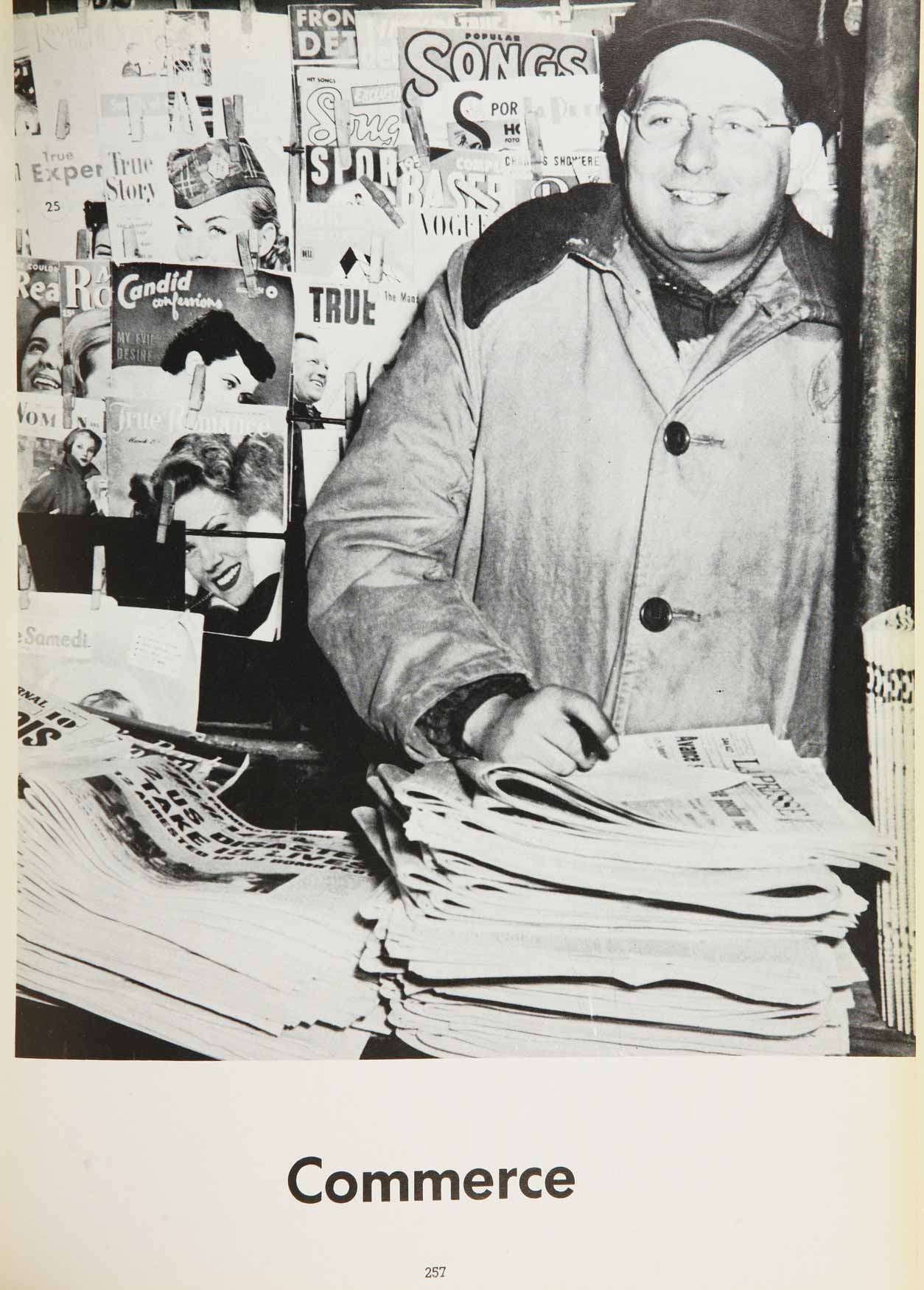 Commerce Undergraduate Society
Front—Julien Hutchinson; Douglas Simpson, President; Ernest Papas, Vice-President; Hugh Batchelor, Treasurer.
Back—Edward A. Alepin, secretary; Edgar Trudeau.
You, of the student body, have come to college primarily to learn, to study, and to graduate, but you will find that you have a certain amount of free or extra time. It is the hope of the Society to encourage you to spend that time in extra-curricular activities on the campus; to enable you to know your fellow-students; to stimulate the traditional college spirit.
The aim of the Commerce Undergraduate Society is complete autonomy and self-government. Only by practicing the democratic forms of government and adhering to the basic rules of democracy can anybody, student or otherwise, hope to achieve permanence and success. The main purpose of the Commerce Undergraduate Society is to help not hinder, the Commerce student at McGill.
To aid the Commerce student at McGill the Society shall promote the welfare of its members, as well as maintain control of all extra-curricular and extra-mural activities that may be associated with the McGill School of Commerce.
The current year's programme includes a number of dances. There will be several banquets with speakers chosen from the business worlds who will explain the functions of their own particular businesses.
At the "Gen Nights" there will be speakers from various diversified companies, who will explain where the Commerce graduate will fit into their companies, and what their companies expect of a Commerce graduate.
The Plant Tours are organized for the purpose of allowing the student to familiarize himself with different types of industry and the commerce problems of these industries, giving the student wider scope in his choice of employment.
In the past Commerce students have always been leaders in the field of Athletics, and this year should be no exception. The intra-mural touch-football team, hockey team, basketball team, and volleyball team are expecting to keep up the high standard of the past.
The Commerce Debating Society is already under way.
By providing activities which supplement your studies and promote an interest in campus life, the Commerce Undergraduate Society has the interest of the student always at heart, and looks forward to your loyal and enthusiastic support.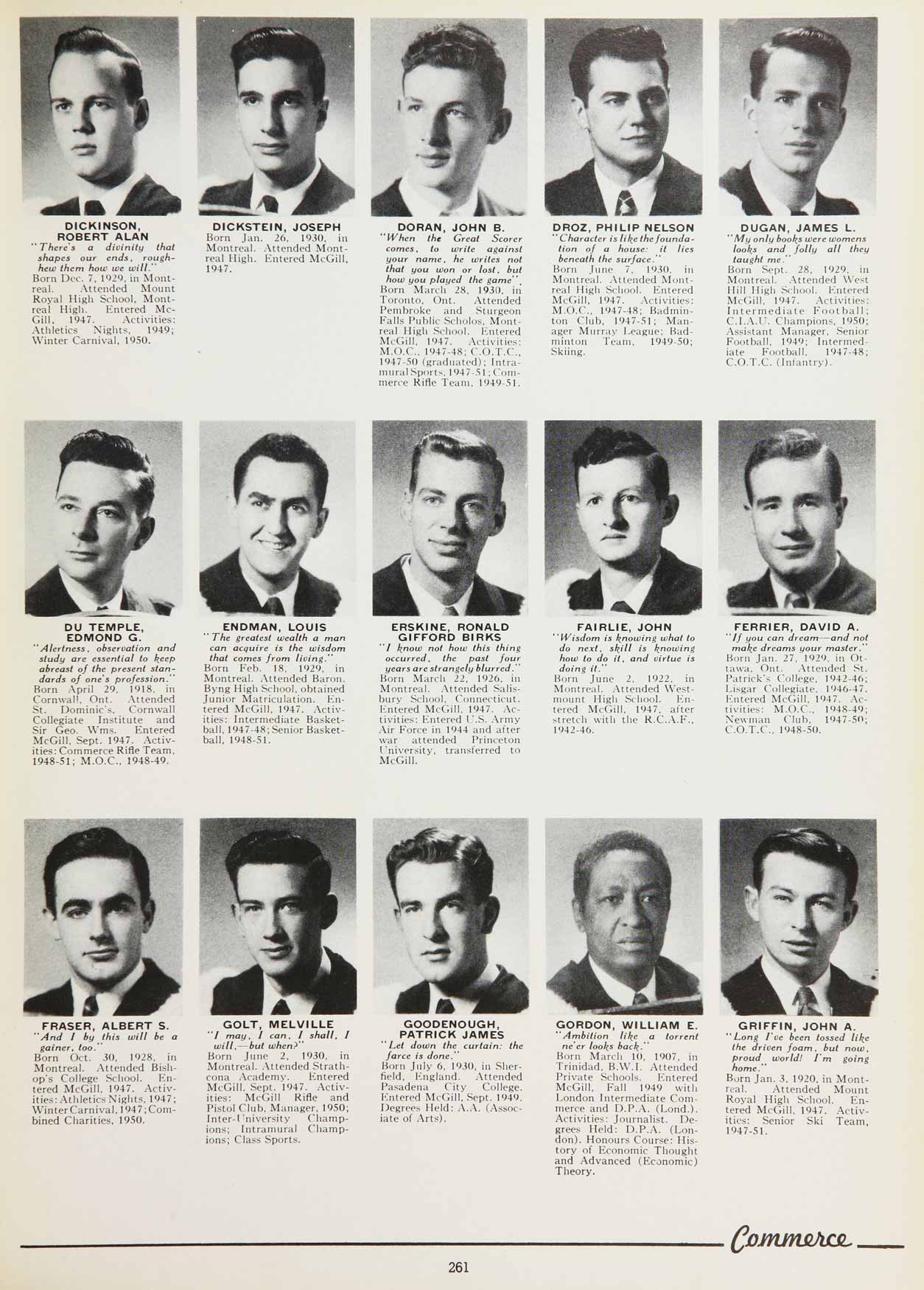 McGill Yearbook: 1951
See original pages: Cover | 1 | 2 | 3 | 4 | 5 | 6 | 7 | 8 | 9 | 10