Thanks to alumnus David Laidley (BCom'67), the Desautels Faculty of Management has unveiled the Laidley Centre for Business Ethics. The centre is McGill University's central hub supporting ethical decision-making in business through teaching, academic research and community engagement.
The Centre aims to foster multi-disciplinary research in business, law, public policy, economics, engineering, religion and psychology.
The Centre takes an interdisciplinary approach in seeking to improve ethical decision-making in current and future leaders through a wide range of activities:
Develop academic programming and activities that prepare current students to advance ethics in the workplace;
Support students from the McGill Desautels Faculty of Management and from other faculties in their research collaborations with a wide network of educational and business institutions;
Promote excellence in research in support of a multi-disciplinary approach to business ethics research;
Undertake outreach with the broader community to encourage discussion and share business ethics best practices.
---
People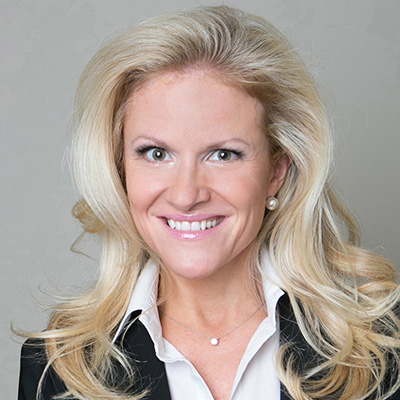 Lindsay Holmgren
Lindsay Holmgren is the Director of the Laidley Centre for Business Ethics and an Associate Professor (Teaching), in Strategy and Organization and Chair of the Academic Integrity Council. Dr. Holmgren focuses her research on how language influences audiences and the responsibility that influence entails. Her publications include articles on literary criticism, film, economics, medical pedagogy and practice, and narrative theory.
Nikita Boston-Fisher
Nikita Boston-Fisher is the Associate Director of the Laidley Centre for Business Ethics. Nikita has a Masters in Public Health and is PMP certified. She has over a decade of experience working on projects across many different sectors. Nikita is particularly interested in the future of work and EDI in healthcare and the workplace.
Franca Ciambella
Franca Ciambella is the Laidley Centre Executive in Residence. She has a degree in business from McGill University, and law degrees from New York University, National University of Singapore and Universite d'Ottawa. She practised law for over 30 years in international business, corporate compliance, M & A, contracts, and dispute resolution.
---
Past events
LCBE: Conversations about Business Ethics – Is Business Ethics an Oxymoron?
Artificial Intelligence: New Ethical Challenges for Businesses
---
Laidley Centre News

View more news