Since its inception in 2007, McGill's annual Hot Cities of the World Tour has taken undergraduates, graduates, alumni, and professors to the frontier of our increasingly globalized world. Each year, thirty McGill undergrads are joined by a dozen inspiring alumni who add real world experience to the conversation on this annual trip to cities and towns with fast-growing economies. This one-of-a-kind trip brings students out of the traditional classroom setting and right into the hotbeds of economics, commerce, culture, finance, and national competitiveness.
The Hot Cities of the World tour allows participants to better understand where the global economy is headed by giving them the opportunity to travel to far flung parts of the world to meet with CEOs and other senior executives, government agencies, and professionals closer to their own age from leading multinationals and local firms. They also get the opportunity to connect with local alumni, as well as delve into local culture and customs.
Our 12th annual trip, #HotCities2022, will take place during 2022 Reading Week. Our destinations may be Vietnam and Seoul, if we are permitted to travel to Asia. Alternatively, we are also considering a trip within Canada for a 'Cold Cities Tour' should international travel not be permitted.
---
How are students chosen for the trip?
Each applicant will be required to fill out a standardized application form. Applicants must answer questions about their CGPA, extra-curricular experience and work experience, and submit a short essay. The essay questions focus on what the applicant hopes to gain from the trip, what they can contribute, and why it is important to study developing economies.
A judging panel comprising three Hot Cities Tours alumni review the applications. All identifying information is removed during this process to ensure a fair, unbiased selection. Applicants are considered based on four criteria:
Their academic achievement (solid but not necessarily outstanding grades)
Their involvement in extra-curricular activities
Their work experience
Their essay response
The program greatly benefits from well-rounded students who are looking to contribute to the success of this program before, during and after they complete it. The judging panel develops a final list of 30 attendees, with a waitlist in case some of the selected students cannot join the trip.
How are student travel bursaries awarded for the trip?
Students apply through McGill's Student Services website so that confidential data is not revealed to anyone within the Desautels Faculty of Management. Student Services decides, based on financial need, who receives the funding. Last year more than half of the applicants received funding. There is a special fund for Indigenous students, which is also managed by Student Services.
---
Any questions about joining us on tour can be directed to Professor Moore at karl.moore [at] mcgill.ca, or emailed to hotcities [at] mcgill.ca!
More about the course
Download
Follow us on on Facebook
---
Hot Cities of the Past
2019: Tokyo, Japan; Bangkok and Phuket, Thailand
2018: Singapore; Kuala Lumpur, Malaysia; & Langkawi, Malaysia
2017: Manila, Palawan & Hong Kong
2016: Santiago, Chile & Bogota and Cartagena, Colombia
2015: Doha, Hong Kong, Jakarta & Bali
2014: Ulaan Bataar, Mongolia & Seoul, South Korea
2013: Moscow & St. Petersburg, Russia
2012: Johannesburg, Pretoria, Port Elizabeth & Cape Town, South Africa
2011: Bangalore, Delhi & Mumbai, India
2010: Abu Dhabi & Dubai, United Arab Emirates
2009: Tel Aviv & Jerusalem, Israel
---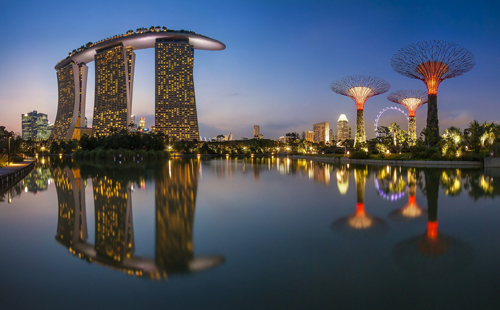 ---
---