subscribe
The Canada Foundation for Innovation supports innovative projects that tackle global challenges
Exciting initiatives involving researchers at The Neuro are among the latest getting support under The Canada Foundation for Innovation's Innovation Fund competition.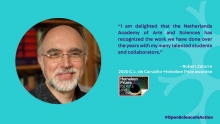 C. L. de Carvalho-Heineken Prize recognizes his seminal work in the cognition of music
Cognitive neuroscientist Robert Zatorre has been awarded the C.L. de Carvalho-Heineken Prize in Cognitive Sciences.
Study suggests humans have developed complementary neural systems in each hemisphere for auditory stimuli
Speech and music are two fundamentally human activities that are decoded in different brain hemispheres. A new study used a unique approach to reveal why this specialization exists.
Scientists prove difference between expected/actual outcomes cause reward response
If you love it when a musician strikes that unexpected but perfect chord, you are not alone. New research shows the musically unexpected activates the reward centre of our brains, and makes us learn about the music as we listen.
A new study published in the prestigious Proceedings of the National Academy of Science, reveals a causal link between the neurotransmitter dopamine and the reward responses to music. The study was conducted by an international team including researchers from the Montreal Neurological Institute and Hospital of McGill University, the University of Barcelona, and the Hospital de Sant Pau of Barcelona.
Today, May 23, 2018, The Montreal Neurological Institute and Hospital (The Neuro) gratefully acknowledged significant government funding and unveiled the Thinking Ahead Campaign (2007-2013) donor wall as a tribute and thank you to the many people who helped transform The Neuro's ability to deliver cutting-edge research and clinical care.
Brain stimulation can change how much we enjoy and value music
Enjoyment of music is considered a subjective experience; what one person finds gratifying, another may find irritating. Music theorists have long emphasized that although musical taste is relative, our enjoyment of music, be it classical or heavy metal, arises, among other aspects, from structural features of music, such as chord or rhythm patterns that generate anticipation and expectancy.
Society recognizes scholarly, research and artistic excellence.
Congratulations to Dr. Edith Hamel and Dr. Robert Zatorre, who have been elected Fellows of the Royal Society of Canada. Election to the academies of the Royal Society of Canada is the highest honour a scholar can achieve in the Arts, Humanities and Sciences.
Discovery expands our understanding of how we remember sound
The ability to remember sounds, and manipulate them in our minds, is incredibly important to our daily lives — without it we would not be able to understand a sentence, or do simple arithmetic. New research is shedding light on how sound memory works in the brain, and is even demonstrating a means to improve it.
Have you ever met someone who just wasn't into music? They may have a condition called specific musical anhedonia, which affects three-to-five per cent of the population.
Researchers at the University of Barcelona and the Montreal Neurological Institute and Hospital of McGill University have discovered that people with this condition showed reduced functional connectivity between cortical regions responsible for processing sound and subcortical regions related to reward.
Scientists at the Montreal Neurological Institute and Hospital at McGill University have made an important discovery about the human auditory system and how to study it, findings that could lead to better testing and diagnosis of hearing-related disorders.
The researchers detected frequency-following responses (FFR) coming from a part of the brain not previously known to emit them. FFRs are neural signals generated in the brain when people hear sounds.
Researchers get inaugural Foundation grants for high-impact, long-term programs
Researchers from the Montreal Neurological Institute and Hospital, McGill University have been awarded over $15 million in grants in the latest round of funding by the Canadian Institutes of Health Research (CIHR). The grants are part of over $600 million in national funding, announced July 28 by Minister of Health Rona Ambrose.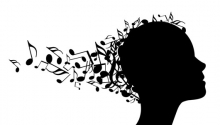 Study fuels nature versus nurture debate