Learn from national and international experts on Open Science and healthcare innovation, data governance, open biobanking, policy, patient consent and engagement, neuroinformatics and more. Learn how The Neuro is putting patients front and centre in Open Science.
In 1934, Dr. Wilder Penfield had the unique vision to advance medicine through patient-centered science. Today, The Neuro continues to lead scientific innovation as the first academic institute to develop and adopt Open Science. Open Science is the concept of openly sharing data, information, tools, and research results, and eliminating barriers to collaboration around the world.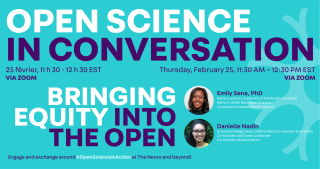 It is increasingly recognized that epilepsy is a disorder of whole-brain networks. New techniques to image and to analyze brain connectivity has furthermore given a comprehensive, 'big data' perspective on brain networks, and to detect their alterations in epileptic disorders. In this virtual workshop, we aim to overview how these approaches have provided novel insights into the impact of epilepsy on the whole brain, and how these tools are beginning to deliver clinically useful biomarkers and novel models of cognitive function and dysfunction.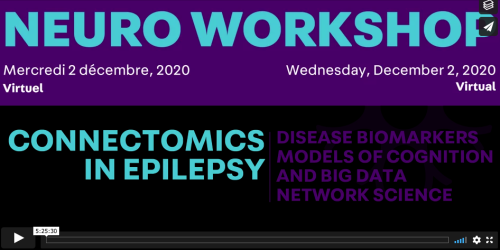 These workshops will provide attendees with practical tips and examples on how to write a data management plan.
Speakers will include scientists from across The Neuro, as well as colleagues and collaborators locally and from around the world. The series is intended to provide a virtual forum for scientists and trainees to continue to foster interdisciplinary exchanges on the mechanisms, diagnosis and treatment of brain and cognitive disorders.