Performance majors studying organ, harpsichord or guitar are trained at a professional standard. You will be encouraged to reach your potential as a performer through private lessons with renowned faculty as well as performing opportunities with our orchestral, jazz, opera and choral ensembles, and chamber music activities.
Minors, double degrees and double majors
Once you're enrolled in this program, you can apply to add a minor in another music field or from another faculty at McGill University.
You can also apply to add a second major or degree to your B.Mus. Jazz program.
Program structure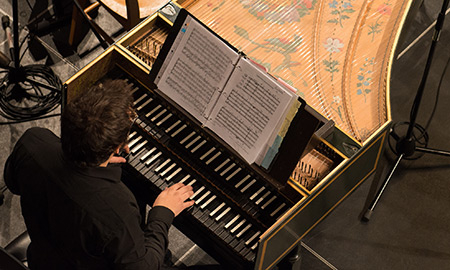 The B.Mus. Organ, Harpsichord, Guitar program is made up of 125 credits.
Admissions
Apply by January 15 for Fall 2018 admission.
Student resources
If you're a new student, check out our orientation guide (link below)!