News
Delve: Why Employers Think Overqualified Job Applicants Lack Commitment, with Roman Galperin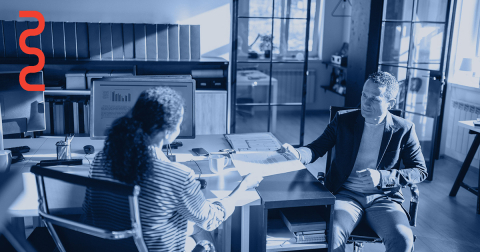 Why is being overqualified for a sought-after job at a desirable workplace seen as a drawback? Despite having prestigious educations and impressive work credentials, these candidates get turned down by hiring managers, often before they even get an interview.
Desautels Professor Roman Galperin ran experimental studies to figure out what hiring managers really thought about these exceptionally qualified job candidates. They found that the signals that candidates give about their capability for a job are linked to hiring managers' perceptions of commitment—namely, the concern that overqualified applicants are a flight risk.
"The fundamental feature of commitment is that it's very difficult to measure," says Galperin. "It's really easy to say that you're committed, but it's been really difficult to check to what extent this is true. This is an important question because it affects how people actually hire others and help people find jobs."
On the Delve podcast, Galperin discusses why that is, what people can do about it when navigating the labour market, and why prospective employers should think again about these overqualified, highly knowledgeable job seekers—especially in a time when AI technologies are increasingly applied in the workplace.
---

Founded in 2019, Delve is the official thought leadership publication of McGill University's Desautels Faculty of Management. Under the direction of Professor Saku Mantere, inaugural Editor-in-Chief, Delve features the latest in management thinking that stretches perspectives, sparks new ideas, and brings clarity to decision-makers at all levels and across sectors.