Meet the Events Team!
Debbie is an experienced and dedicated event management professional. During her 14-year career she has organized a wide spectrum of events for clinical and scientific communities, as well as public and social events locally and abroad. Debbie's wide experience includes planning for conferences, symposia, lectures, workshops, special events, tours, press conferences, art exhibits, visits from government representatives (local and international) and other events at large related to academic or public activities at The Neuro. Debbie has an extensive network of contacts and resources to ensure a successful outcome to events, and that participants find their experience distinctive, memorable and highly rewarding.
 
Anthony is a versatile and resourceful Multimedia Technician who has provided Audio-Visual support for events and other projects to staff, students, and guests of The Neuro for the past 18 years. With experience in the film and television industry, he has a comprehensive knowledge of professional video and still cameras operation, audio-recording and studio-lighting equipment, as well as post-production software. Over the years, he has used this expertise to document patient cases, specimen collections, and clinical procedures. Anthony has collaborated with Neuro staff to create high-quality photography and video content—including the award-winning series, Neuro XXceptional.

Antonio Rizzuto is the Neuro's Audio-Visual Specialist. Antonio was hired in 2002 as the first in house Technician to maintain and manage the prize-winning state-of-the art conference room, de Grandpre' Communication Centre

With a background in electronics and Home theatre/Home automation and security, Antonio oversaw the installation of a new generation of audio-visual technology at The Neuro.

He has designed and coordinated the AV equipment installation for conference rooms throughout The Neuro. These installations include, video conferencing, web conferencing, digital signage and a studio to facilitate online virtual events. In addition to maintaining the AV equipment Antonio also manages the conference room reservation system and provides technical expertise during events.

As a past time Antonio enjoys working on home renovation projects, making pizza in a traditional Italian pizza oven. Although playing basketball is his true passion, he also enjoys playing and coaching soccer.
Sasha Kelly is the Conference and Events Coordinator at The Neuro. Sasha has been at The Neuro since 2019. Her main role is to help organize seminars, conferences, symposia, and lectures. Sasha has many years of experience in the events industry. She previously worked as wedding planner in Montreal, organizing weddings of all sizes from 10 to 500 guests. After graduating Concordia University, her love for travelling led her to work on cruise ships where she planned and executed the events and activities on board for up to 2000 guests.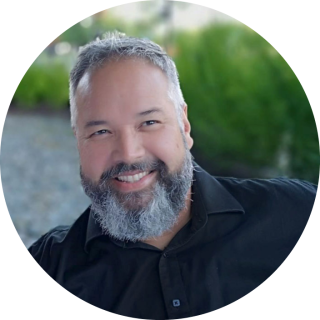 Jean-Paul (JP) Acco is the Senior Communications and Publications Coordinator at The Neuro.  JP has worked at The Neuro since 1988 and is an experienced digital graphic artist.  He is responsible for Neuro brand alignment and integrity.  He designs print and digital publications, event and lecture posters, infographics, web graphics and more
Work Study students play an integral role in helping to bring each event to a successful conclusion. They are key contacts and support through the organization and event implementation.
Marc Andre Meloche is the Programmer in the Communications Department at The Neuro. Marc provides expert technical and web support to The Neuro, covering such services as McGill's WMS, acquiring hosting, and creating databases and other web systems.

Marc has a background in web and computer technology, with a DVS in Computer User Support before going to John Abbott College for Computer Science.

Joining The Neuro in 2006, Marc is an avid member of The Neuro Choir, as well as a big fan of tabletop gaming and board games