subscribe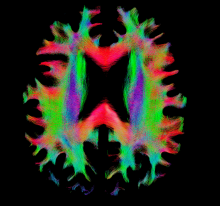 Large multi-site study accurately predicts damage to grey matter by disease
An international study has found a link between the brain's network connections and grey matter atrophy caused by certain types of epilepsy, a major step forward in our understanding of the disease.
Brain Canada program supports paradigm-shifting neuroscience that improves the lives of Canadians
Four researchers at The Neuro — Boris Bernhardt, Yasser Iturria-Medina, Jean-Francois Poulin, and Jo Anne Stratton — have received grants to support their work in the early-career stage, after being chosen from 150 talented applicants.
The institute that developed the "Montreal Procedure" continues to be on the cutting edge
The Neuro is recognized worldwide as a leader in epilepsy research and treatment. From the beginning, Neuro founder, Dr. Wilder Penfield, made epilepsy a central focus. He and his colleagues developed a surgical treatment for epilepsy patients known as the "Montreal Procedure," which today is in use throughout the world.
March 26 is Purple Day for Epilepsy, a day to support epilepsy awareness worldwide