classified as:
Desautels Career Services
desautels_career_services mcgill.ca/desautels
Desautels Faculty of Management
mgmt_fac mcgill.ca/desautels
Career Services
Soutar Career Centre
Students
subscribe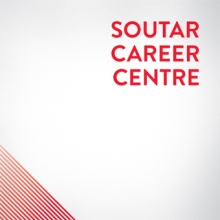 Last March, a group comprised of Desautels students hosted the inaugural Empower McGill conference, which promoted the benefits of disability inclusion in the workforce.
...
As students looking to start their careers realize the value of getting sound advice, the number of student-mentor pairings in Canada is growing at a rapid rate. The growth and evolution of the Desautels mentorship program echoes that of many other schools' programs. When the Desautels MBA mentorship started a decade ago, it was aimed at female students, but has since expanded to include all students and an online component.
...
Bien des participants à ces programmes de franchises d'entreprises de peinture en sortent enchantés : ils font beaucoup d'argent et, en travaillant fort, apprennent plus en un été sur la gestion d'entreprise qu'en trois ans d'université, disent-ils.
...
Dollard des Ormeaux's Jaclyn (Jackie) Lea Fisher passed away on March 21, 2015, following a lengthy battle with Inflammatory Bowel Disease (IBD) and primary peritoneal carcinoma, a rare cancer, especially in young adults.
...
The Soutar Career Centre at McGill University's Desautels Faculty of Management (McGill Desautels) plans recruiting events and helps students hone their interview skills, but did you know that they also play a critical role in the admissions process by providing feedback on non-typical applicants?
...
[The following os a message from Principal Suzanne Fortier]
Dear members of the McGill community,
It is with great sadness that I inform you of the passing of Ian A. Soutar, McGill Governor Emeritus and longtime friend and supporter of the University. He was 79 years old.
...
Ce qu'il faut savoir Toutes les universités addichent des chiffres pour montrer que l'obtention du MBA a permis à leurs étudiants de faire évoluer leur carrière de façon intéressante et rapide. 
...
'If you're not online, do you even exist?" asks Leigh Gauthier, director of careers for full-time MBA students at the Rotman School of Management. The rhetorical question helps shape the way she guides students branding and positioning themselves for successful job searches at the end of their studies.
...
For six days each spring, a group of 25 senior-level, female business executives  put their demanding roles on hold and sequester themselves at an offsite venue for six days to discuss management trends, develop leadership skills and, most importantly, network.
...