News
Prof. Lisa Cohen co-edits special virtual issue of Administrative Science Quarterly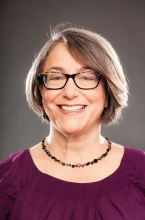 Congratulations to Lisa Cohen, Associate Professor of Organizational Behavior, for co-editing the special virtual issue of Administrative Science Quarterly in honor of Women's History Month!
"Documenting Novel Mechanisms of Gender Inequality: A Decade of Exemplary Research on Gender"
In honor of Women's History Month, we have selected six excellent articles published at ASQ in the last ten years that examine women at work. ASQ has a long tradition of publishing insightful research on gender. In 1992, Herminia Ibarra wrote a paper that found women received fewer returns from their networks—and had networks that were less homophilous—than men (women created friendship ties with women and turned to men for instrumental information). This became ASQ's most highly cited gender paper and provided a foundation for many of the papers featured here. The six papers we feature answer important questions about how women navigate the workplace. We hope they inspire more work in this important area.
---
Desautels 22

In recognition of research excellence as it relates to publications in top-tier management journals, our Faculty has compiled a list of high quality, peer-reviewed management journals, which is referred to as the Desautels 22.