News
Delve podcast: New Normal: Can Global Financial Transparency Deter Corporate Tax Avoidance? with Preetika Joshi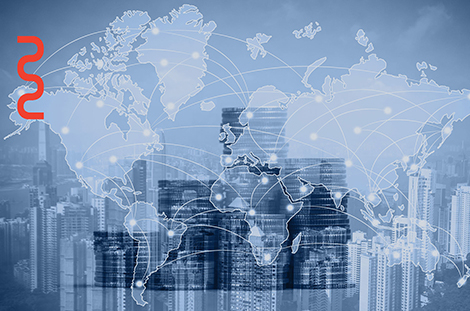 While tax policies are complicated and often seem unfair, new global solutions can both simplify how corporations pay their taxes and make payment more equitable for countries owed their share of tax revenue. In Delve's The New Normal podcast series, Desautels Professor Preetika Joshi joins journalist Dave Kaufman to discuss tax avoidance and income shifting by corporations, including whether country-by-country reporting is an effective tax avoidance deterrent and how new technologies like blockchain and AI will make tax avoidance more difficult in the future.
"Country-by-country reporting requires large multinational corporations to file a form, disclosing global allocation of activities and profits in all jurisdictions a corporation calls home," explains Joshi. For example, Apple would file this form in the U.S., RBC would file in Canada, but the U.S. and Canada would share the form with the tax administrations of every country where these companies have operations. For companies like Apple, that's almost every country.
Currently, tax avoidance and income shifting represent a significant problem. "The estimate can run into hundreds of billions of dollars globally, and this has been growing over the years," says Joshi. In 2018, the international monetary fund estimated this to be around 500 to 600 billion, more than many countries' GDPs put together.
While Professor Joshi's research shows that country-by-country reporting has a positive, albeit minor impact on tax avoidance deterrence, she is confident that gains in blockchain and AI technology could be significant contributors to the improvement of transparency and accountability.
For more insights, listen to the full interview with Professor Preetika Joshi on the Delve podcast and read the research paper: Does Private Country-by-Country Reporting Deter Tax Avoidance and Income Shifting? Evidence from BEPS Action Item 13
You can subscribe to the Delve podcast on all major podcast platforms, including Apple podcasts and Spotify.
---

Founded in 2019, Delve is the official thought leadership publication of McGill University's Desautels Faculty of Management. Under the direction of Professor Saku Mantere, inaugural Editor-in-Chief, Delve features the latest in management thinking that stretches perspectives, sparks new ideas, and brings clarity to decision-makers at all levels and across sectors.