What is the Open Biobank?  
The Clinical-Biological Imaging and Genetic Repository (the Open Biobank) is a combined patient registry and  Open Science collection of biospecimens and clinical information including neuro-psychiatric testing, imaging, and genetic data from patients with neurological diseases as well as healthy controls. It is a collaboration between patients, researchers, industry, and clinicians, with the goal of advancing treatment development and patient care through precision clinical trials and shared data. So far, more than 3,000 patients have donated their samples through The Neuro's Clinical Research Unit (CRU) and other centres across the country.  
The Open Biobank is also the main database for pan-Canadian neuroscience initiatives in ALS, MS Parkinson's, Neuromuscular diseases, Autism and Intellectual disabilities. 
FAQ
The Open Biobank is the only combined Open Science biobank repository and patient registry in the world. Driven by patient partnerships, the Open Biobank is involved in more than 45 scientific, public, and private collaborations with industry leaders, biotech startups, and academic partners. The database currently hosts and distributes more than 120 unique patient-derived cell lines including specific mutations and CRISPR-repaired control lines. All data are available to investigators around the world.  
In addition to a biospecimen inventory, clinical, imaging and genetic data are stored in the Open Biobank. All data stored in the Open Biobank are de-identified to protect the privacy of participants. 
The Open Biobank biospecimen samples include: 
Blood and derived products (e.g. plasma, RNA, serum, PBMCs) 

Cerebrospinal fluid 
Brain tissue (including grey matter, white matter, deep grey, and spinal cord) 

Skeletal muscle 

Peripheral nerve 

Stool and urine 

Saliva 
Anyone can participate in the Open Biobank project.  
I want to donate data/samples: we welcome participation from both healthy patients and those diagnosed with a neurological disease. Samples and data can now also be donated posthumously.  
Click here to learn more about donating samples, or cbig.mni [at] mcgill.ca (contact us) to set up an appointment at the Neuro. 
I want to use the Open Biobank data, specimens or cell lines in my research: C-BIG data are available to anyone who needs material for building a study or project, around the world. The project will need to be approved by the Tissue and Data Committee before an Open Transfer Agreement can be issued.  
Click here to learn more about using the Open Biobank resources for research, or contact us at cbig.mni [at] mcgill.ca. 
Anyone doing research in the neurological disease space can use the data. There is an 'Open' portal for those patients who have consented for Open Science, and a registered portal for sensitive information. We currently have users from academia, research institutions, and industry. All projects using controlled Open Biobank data or materials must be approved by the Tissue and Data Committee. 
Scientific Director
Jason Karamchandani, MD
Email: jason.karamchandani [at] mcgill.ca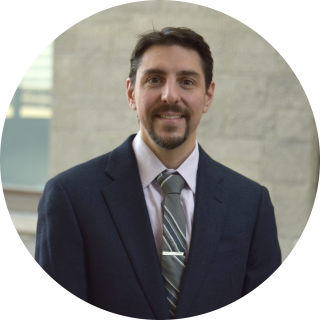 Operations Manager
Lydiane Gaborieau, PhD
Email: lydiane.gaborieau [at] mcgill.ca
Staff
Marie-Noëlle Boivin, MSc
Email: marie-noelle.boivin [at] mcgill.ca
Software Engineer
Kevin Lafleur