Simon Ducharme, MD, MSc, FRCPC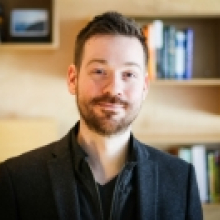 Biography:
Dr. Simon Ducharme has a medical degree from the Université de Montréal and a Masters from McGill University. He completed his residency in Psychiatry at McGill in 2012, and a fellowship in Behavioral Neurology and Neuropsychiatry at Harvard University in 2014. He has a board certification in Behavioral Neurology and Neuropsychiatry from the United Council for Neurological Subspecialties. He currently works as a Neuropsychiatrist at the Montreal Neurological Institute and as a C-L psychiatrist at the MUHC. His clinical interests are frontotemporal dementia and the neuropsychiatric aspects of epilepsy. Dr. Ducharme has received over 35 awards of academic or research excellence, including the 2013 Career Development Award from the American Neuropsychiatric Association. He is an FRQS-funded clinician-scientist. His research uses advanced structural brain-imaging techniques to study the longitudinal changes in brain development from childhood to old age, and how it impacts behaviour across health and psychopathology. His current projects aim to develop novel neuroimaging diagnostic and prognostic biomarkers for frontotemporal dementia. He is the Montreal site PI of the Genetic Frontotemporal Dementia Initiative study and an FTD team co-leader of the Canadian Consortium on Neurodegeneration in Aging. He is the current chair of the American Neuropsychiatric Association committee on research. Dr. Ducharme is in charge of several clinical trials for Alzheimer's disease and related dementia at The Neuro. He is also research director of the McGill University Health Centre Mental Health Mission.
Selected publications:
Ducharme S, Pearl-Dowler L, Gossink F, McCarthy J, Lai J, Dickerson BC, Chertkow H, Rapin L, Vijverberg E, Krudop W, Dols A, Pijnenburg Y. The Frontotemporal Dementia versus Primary Psychiatric Disorder (FTD versus PPD) Checklist: A Bedside Clinical Tool to Identify Behavioral Variant FTD in Patients with Late-Onset Behavioral Changes. J Alzheimers Dis. 2019;67(1):113-124. PubMed PMID: 30584146.
Levy JP, Bocti C, Elie D, Paquet N, Soucy JP, Ducharme S. Bifrontal Hypermetabolism on Brain FDG-PET in a Case of C9orf72-Related Behavioral Variant of Frontotemporal Dementia. J Neuropsychiatry Clin Neurosci. 2019 Winter;31(1):92-94. PubMed PMID: 30404533.
Benrimoh D, Pomerleau VJ, Demoustier A, Poulin S, Maltais JR, Brouillette J, Ducharme S. Why We Still Use "Organic Causes": Results From a Survey of Psychiatrists and Residents. J Neuropsychiatry Clin Neurosci. 2019 Winter;31(1):57-64. PubMed PMID: 30305004.
Alhusaini S, Karama S, Nguyen TV, Thiel A, Bernhardt BC, Cox SR, Corley J, Taylor A, Evans AC, Star JM, Bastin ME, Wardlaw JM, Deary IJ, Ducharme S. Association between carotid atheroma and cerebral cortex structure at age 73 years. Ann Neurol. 2018 Oct;84(4):576-587. PubMed PMID: 30179274.
McCarthy J, Collins DL, Ducharme S. Morphometric MRI as a diagnostic biomarker of frontotemporal dementia: A systematic review to determine clinical applicability. Neuroimage Clin. 2018;20:685-696. PubMed PMID: 30218900.
Research areas:
Neuroimaging and Neuroinformatics