Open Science - transforming our approach to science and medicine by sharing research data and materials, and removing barriers to collaboration. 
The Neuro (Montreal Neurological Institute-Hospital), the world's first Open Science health research institute, and the Gairdner Foundation, best known for Canada's premier prizes in biomedicine, have joined forces this year to host the second edition of the Neuro Open Science in Action Symposium.  
This virtual two-day symposium will bring together global leaders in Open Science including researchers, patient advocates, policy-makers, funders, industry, philanthropic organizations, and science communicators for critical exchange via lectures, panel discussions, workshops, and networking events. 
Learn from national and international experts on Open Science and healthcare innovation, data governance, open biobanking, policy, patient consent and engagement, neuroinformatics and more. Learn how The Neuro is putting patients front and centre in Open Science. 
Join the conversation online: Follow us and use the #OpenScienceinAction hashtag! 
November 11
Open Science in Action will focus on the crucial role Open Science has played in the COVID-19 pandemic, highlighting the significant advances enabled by Open Science, as well as the challenges in Open Science that have been brought to light. It will also provide a forum for a broad range of perspectives on Open Science from academia, industry, policymakers, patient advocates, and voices from the global research and Canadian Indigenous communities.
                  
November 12
Open Science in Practice will focus on how Open Science practice and principles are changing neuroscience research, with special attention on Canadian platforms, tools, and services neuroscience researchers can use right now to make their work more open.
Day one speakers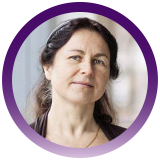 Anna Akhmanova - Deputy Editor at eLife, Professor of Cell Biology, Faculty of Science, Utrecht University
Naomi Allen - Professor in Epidemiology at the University of Oxford and Chief Scientist for UK Biobank, Oxford, UK 
Victor Dzau - President of the US National Academy of Medicine (NAM), University of Ottawa, Canada 
Jonathan Dewar - Chief Executive Officer, First Nations Information Governance Centre
Jeremy Farrar - Director, Wellcome Trust
Richard Gold - founding Director of the Centre for Intellectual Property Policy at McGill University and James McGill Professor, McGill, Canada 
Richard Horton - Editor-in-Chief, The Lancet ; Honorary Professor, London School of Hygiene and Tropical Medicine University College London, University of Oslo
Joanne Kamens - Executive Director, Addgene
Gary Kobinger - Chaire de recherche du Canada en immunothérapie et plateformes vaccinales innovantes Professeur titulaire, Département de microbiologie-infectiologie et d'immunologie Faculté de médecine, Université Laval
Vincent Lariviere - Professor of information science at the École de bibliothéconomie et des sciences de l'information, l'Université de Montréal, Scientific Director, Érudit journal platform ; Associate Scientific Director of the Observatoire des sciences et des technologies
Natalia Manola - Managing Director of OpenAIRE. University of Athens, Greece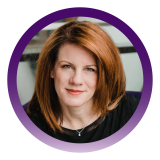 Tammy Moore - CEO of the ALS Society of Canada (ALS Canada)
Barend Mons - Professor, BioSemantics at the Human Genetics Department, Leiden University Medical Center ; Co-lead, GO FAIR initiative ; President, CODATA
Vincent Mooser - Canada Excellence Research Chair in Genomic Medicine, McGill, Canada
Nicola Mulder - Professor and head of the Computational Biology division, University of Cape Town ; Principal investigator, H3ABioNet
Srinivas Murthy - Health Research Foundation and Innovative Medicines Canada Chair in Pandemic Preparedness Research; University of British Columbia, BC Children's Hospital, Canada 
Mona Nemer - Chief Science Advisor, Government of Canada
Adrien Peyrache - Assistant Professor, The Neuro, Canada 
Guy Rouleau - Director, The Neuro, Canada 
Janet Rossant - Gairdner Foundation's President and Scientific Director, Canada
Maha Radhakrishnan - Sr VP/Chief Medical Officer, Biogen Inc
Richard Sever - Co founder, bioRxiv and medRxiv, Cold Spring Harbor Laboratory
Lucy Ly Wang - post-doctoral investigator at the Allen Institute for AI, USA 
Tal Zaks - Chief Medical Officer, Moderna
Feng Zhang - James and Patricia Poitras Professor of Neuroscience at MIT; Investigator, Howard Hughes Medical Institute; Professor, Brain and Cognitive Sciences and Biological Engineering; Core Member, Broad Institute; Investigator, McGovern Institute
Day two speakers
Agah Karakuzu  | Polytechnique Montréal, Canada
Alisa Rod |McGill University, Canada
Andrew Pruszynski | Western University, Canada
Benjamin Stecher | Patient Advocate, Canada
Christine Rogers | The Neuro, Canada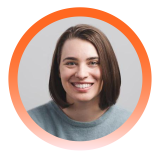 Elizabeth DuPre | The Neuro, Canada
Franco Pestilli | Indiana University, USA
Hilal Lashuel | École polytechnique fédérale de Lausanne, Switzerland
Jason Karamchandani | Associate Professor & Neuropathologist, The Neuro, Canada 
Jérôme Lecoq| Allen Institute, USA
Josh Siegle | Allen Institute, USA
Guiomar Niso | Universidad Politécnica de Madrid, Spain
Konstantinos Nasiotis | Nevronas Inc., Canada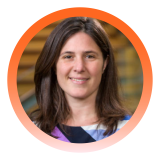 Lara Mangravite | President of Sage Bionetworks, USA
Madeleine Sharp | The Neuro, Canada
Marie Hirtle & Brigitte Paquet | The Neuro, Canada
Marie-Eve Paquet | Université Laval, Canada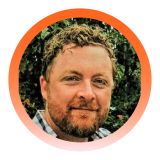 Mark Brandon | The Douglas, Canada
Rachel Harding | University of Toronto, Canada
Randy McIntosh | Baycrest, Canada
Russell Poldrack | Stanford University, USA
Samir Das | Associate Director of Technology, McGill Centre for Integrative Neuroscience, Canada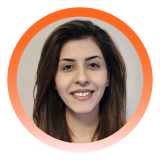 Sara Memar | Western University, Canada
Sylvain Baillet | The Neuro, Canada
Sponsors
---
.     

---
---
---
Open Science Webinars
 
How patients are inspiring our research
Developing drugs in the open - From patients to pharma
Designing communities that work
Contact
For more information about upcoming Open Science in Action symposiums, contact:
Debbie Rashcovsky
Events Officer, The Neuro
Tel. +1-514-398-6047
Email: debbie.rashcovsky [at] mcgill.ca