Governance

Founders Group
Promote, support and propel the cause of open science to accelerate discovery and guide The Neuro's transformative journey to become the first Open Science institute in the world.
Broker, foster and nurture relationships to advance The Neuro Open Science.
Gather significant resources to support The Neuro's Open Science vision and full implementation.
Leaders Council
Serve as key ambassadors in promoting the mission and goals of Open Science
Provide philanthropic support to Open Science
Provide insight and oversight to the management, policy setting, and fundraising for institution-wide open science at The Neuro
Advise on issues and opportunities in the fields of science, governance, finance, and human resources in a complex transformational environment
Evaluate the advancement of this innovative research model, upon monitoring by the Evaluation Committee
Assist in the development of philanthropic support by providing counsel on strategies and tactics for cultivating relationships with philanthropists
Members
Dr. Naomi Azrieli, Chair and Chief Executive Officer, Azrieli Foundation
Dr. Alan Bernstein, President & CEO of CIFAR
Mr. Jacques Bougie, Chair of the Neuro Advisory Board (ex-officio member)
Dr. Aled Edwards, Founder and CEO, Structural Genomics Consortium
Dr. Rubin Gruber, Entrepreneur and Investor
Mr. Robert Mark Krembil, President, Krembil Foundation
Dr. Frank Litvack, Executive Chairman, Capricor Therapeutics
Mr. Jeff Mallet, Founding President & COO, Director, Yahoo!
Dr. Lisa McKerracher, Founder and Chief Executive Officer, BioAxone
Dr. Heather Munroe-Blum, Chairperson, Canada Pension Plan Investment Board; former Principal and Vice-Chancellor, McGill University (2003-2013); TOSI Founder, member ex-officio
Dr. Guy Rouleau (Chair), Director, Montreal Neurological Institute and Hospital, TOSI Founder, member ex-officio
Mr. Larry Tanenbaum, Chairman & CEO, Kilmer Van Nostrand Co. Limited, TOSI Founder, member ex-officio
from left to right:
Jeff Mallet, Frank Litvack, Heather Munroe-Blum, Aled Edwards,
Robert Mark Krembil, Lisa McKerracher, Rubin Gruber, Larry Tanenbaum, Guy Rouleau.

Missing from photo: Naomi Azrieli and Jacques Bougie.
Executive Team
Plan and manage the implementation of Open Science at The Neuro
Support the Founders Group and Leader Council in all aspects of achieving their mandates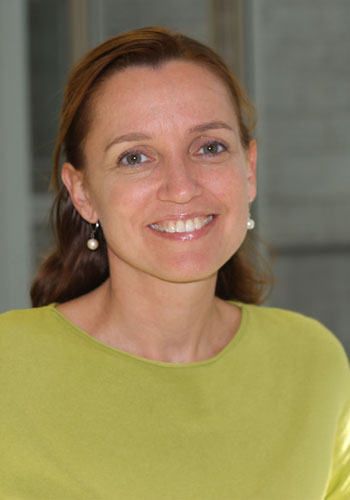 Annabel Seyller
Chief Operating Officer, Tanenbaum Open Science Institute
TOSI Open Science Grassroots Initiatives Committee
The Committee, chaired by Dr. Sylvain Baillet, will encourage and promote Open Science grassroots initiatives and research practices at The Neuro and beyond for the advancement of knowledge and clinical care, and the welfare of the community.
Mandate
Encourage our researchers to adopt open science practices by promoting and supporting open science principles, tools and resources
Keep our Open Science model at the cutting-edge by providing practical and strategic insights on current open science research worldwide
Collect our researchers' needs to adopt open science practices and deliver concrete outcomes in research and education
Define top priorities for implementation at The Neuro
Report to TOSI's Executives and Leaders Council.
Members
Dr. Sylvain Baillet, Chair
Dr. Peter McPherson
Dr. Ed Ruthazer
Dr. Madeleine Sharp
Dr. Christine Tardif
Dr. Stuart Trenholm
Dr. Birgit Frauscher
Dr. Adrien Peyrache
Term: 2 years, renewable
Partners
Structural Genomics Consortium
Structural Genomics Consortium: The SGC and its scientists are committed to making their research outputs (materials and knowledge) available without restriction on use. This means that the SGC will promptly place its results in the public domain and will agree not to file for patent protection on any of its research outputs. It will seek the same commitment from any research collaborator.