News
May - Multiple Sclerosis Awareness Month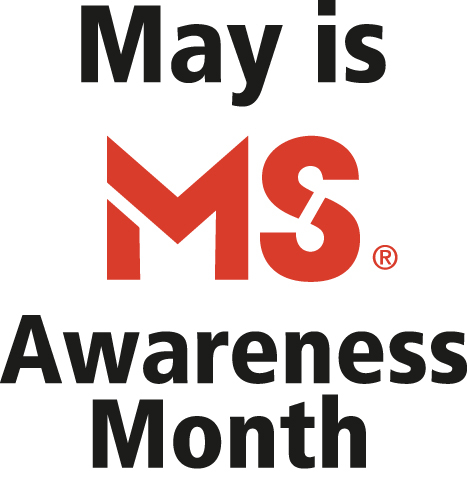 The Montreal Neurological Institute and Hospital – The Neuro at McGill University and the MUHC has Canada's oldest MS clinic but is always innovating - striving for progress and better treatments for patients.
What's new in MS at The Neuro
The Neuro's young scientists contribute to MS research
Throughout its history, The Neuro has taken pride in forming the next generation of outstanding MS researchers and physicians. In March 2015, a group of graduate students and post-doctoral fellows working in the laboratories of Dr. Jack Antel and Dr. Amit Bar-Or published an article in the scientific journal, Brain, about their work on microglia. Microglia are dynamic cells that are believed capable of both damaging and repairing the central nervous system. The article dealt with microRNAs, which are molecules that regulate gene expression. The regulation of microglia by microRNAs has implications for new therapies in which microglia are mediated to suppress brain injury or to promote repair. Students and post-docs contributing to the research were M.A. Michell-Robinson, H. Touil, L.M. Healy, D.R. Owen, and B. A. Durafourt, and senior author Craig Moore, who now holds a Tier 2 Canada Research Chair in Neuroscience and Brain Repair at Memorial University, Newfoundland.
Basic research - discovering the mechanisms of disease
Dr. Tim Kennedy's lab has identified a new molecular mechanism that acts to maintain healthy myelin the protective covering of axons. Damage to myelin, has been linked to MS. The newly discovered mechanism involves a protein called DCC that is made by oligodendrocytes, the cells that make myelin. Dr. Kennedy's study shows that deleting DCC results in the progressive degeneration of paranodal junctions - which are the connections that link an oligodendrocyte to an axon. The removal of DCC ultimately caused this degeneration to spread from the paranodal junctions to myelin. The study supports the notion that the paranodal junctions might be weak links that could become vulnerable to attack in MS.
Major boost for MS research
A private donor, Mr. David Torrey, President of Torcanus Inc., has given a major boost to MS research at The Neuro.  Mr. Torrey has donated $800,000 to establish the David L. Torrey Multiple Sclerosis Endowment Fund for Excellence. The Fund is dedicated to supporting researchers' most urgent needs. "I honestly want them to find the cause and the cure," says Mr. Torrey. The emotional connection underlying Mr. Torrey's Fund is a profound one. His eldest daughter, now 59, was diagnosed with MS at 17. She is a patient of Dr. Amit Bar-Or, neurologist and MS specialist at The Neuro.  The Torrey Fund will help the work that Dr. Bar-Or, his colleague Dr. Antel, and other MS researchers at The Neuro are conducting on the cutting edge. Mr. Torrey's Fund is a concrete expression of his hope that their research will help not only his daughter but many other MS patients.  "I am passionate about being able to support the most innovative research," says Mr. Torrey, who has been a long-time MS donor and volunteer. "The work of researchers like Dr. Bar-Or and Dr. Antel will lead to improvements in the lives of people with MS."
Jack Antel, Scientific Director of the endMS Research and Training Network
For the past seven years, The Neuro has hosted the office of the Scientific Director of the endMS Research and Training Network. Dr. Jack Antel, coordinator of the MS/Neuroimmunology program at the Neuro, has served in the post. Funded and managed by the MS Society of Canada, the endMS Research and Training Network offers funding to attract and train MS researchers and to conduct MS research in Canada.
MS Clinical Care
The Neuro operates Canada's oldest clinic devoted to MS patients. Each year, the clinic treats around two thousand patients. The MS Clinic has a multidisciplinary staff of neurologists, nurse specialists, physiotherapists, occupational therapists and social workers. A multidisciplinary approach ensures the best care for patients suffering from reduced mobility, and families trying to cope with the needs of their loved one.  Patients may participate in important clinical trials of new MS drugs at The Neuro's Clinical Research Unit.  For more information please go to http://cru.mcgill.ca/
MS Research at The Neuro
More than 50 members of The Neuro's staff are conducting laboratory and clinical studies related to MS. They use the most advanced brain imaging technology and the latest cell biology tools to study the disease in all its aspects and at every stage. The Neuro's basic scientists and clinical physicians cooperate closely to translate research into patient therapies:
Dr. Yves Lapierre is the Director of the MS Clinic. A neurologist, Dr. Lapierre undertakes clinical drug trials and designs programs that prescribe MS drugs in the most effective way to prevent relapses.
Dr. Paul Giacomini, Associate Director, MS Clinic is a neurologist with expertise in MS, neuro-inflammatory disorders, as well as advanced neuroimaging techniques. Dr. Giacomini is leading several clinical trials evaluating novel therapeutics in relapsing and progressive MS. He also directs research projects using novel PET and MRI imaging techniques to better identify mechanisms of disease modifying therapies. Dr. Giacomini is also very active in medical education, and is the director of the McGill MS fellowship program.
Dr. Amit Bar-Or, neurologist and immunologist, researches the properties of immune cells, stem cells and their interactions with nerve cells. He is scientific director of the Clinical Research Unit and directs The Neuro's Experimental Therapeutics Program, which translates basic science findings into the development of novel therapies for MS. Dr. Bar-Or is president of the Canadian Network of MS Clinics, a consortium of Canadian clinics for patients, clinical staff, physicians and researchers.
Dr. Jack Antel, neurologist, examines human nerve and immune cells to understand how their interactions contribute to MS. He studies the role of glial cells in the nervous system, as well as the variables that contribute to remyelination.
Dr. Alyson Fournier, neuroscientist, studies the nature of nerve cell injuries. She is looking for ways to repair nerve cells damaged by MS. 
Dr. Douglas Arnold, a neurologist with special expertise in MRI, uses advanced MRI techniques to better understand the effects of MS on the brain and how these are modified by new therapies.
Dr. Tim Kennedy, neuroscientist, investigates how myelin forms during neural development, and how it is maintained in the mature brain. His research aims to promote mechanisms that stimulate re-myelination.
Dr. Daria Trojan, Physiatrist, is evaluating the relationship of sleep abnormalities with fatigue and other clinical in multiple sclerosis patients. With Dr. John Kimoff, Sleep Specialist, she is conducting a randomized, controlled, clinical trial of treatment of obstructive sleep apnea-hypopnea in multiple sclerosis patients. 
More information https://www.mcgill.ca/neuro/research/groups/neuroimmunological-diseases
Multiple Sclerosis
• Canada has one of the world's highest rates of MS - about 1,100 new cases each year. Some 50,000 Canadians have MS. More than one in five patients are in Quebec.
• MS is one of the most common neurological diseases among young Canadians. Children as young as two can develop MS. The disease typically strikes people in their prime years, between 15 and 40.
• Women are twice as likely as men to contract MS.
• MS attacks parts of a person's brain and spinal cord. Typical symptoms are extreme fatigue, visual and sensory problems, disequilibrium. Eventually, loss of muscle control leads to paralysis.
• MS can be detected in its early stages by MRI scans that reveal scars in the nervous system that are typical of the disease.
• The cause of MS is unknown. Evidence suggests that a major component is an auto-immune disease that affects myelin, a substance coating axons, the thin strands that carry signals between brain cells.
MS has several forms:
1. Relapsing-remitting MS at onset: the most common form, in which periods of acute symptoms alternate with periods of remission of variable duration although generally the disease will progress over time.
2. Primary progressive MS: the rarest form-symptoms worsen steadily from onset with no remissions.
3. Secondary progressive MS: this form occurs in patients with relapsing-remitting onset. Eventually their symptoms progress steadily without further remissions.
The Neuro
The Montreal Neurological Institute and Hospital — The Neuro, is a unique academic medical centre dedicated to neuroscience. Founded in 1934 by the renowned Dr. Wilder Penfield, The Neuro is recognized internationally for integrating research, compassionate patient care and advanced training, all key to advances in science and medicine. The Neuro is a research and teaching institute of McGill University and forms the basis for the Neuroscience Mission of the McGill University Health Centre.  Neuro researchers are world leaders in cellular and molecular neuroscience, brain imaging, cognitive neuroscience and the study and treatment of epilepsy, multiple sclerosis and neuromuscular disorders. For more information, visit theneuro.com.