News
April is Parkinson's Awareness Month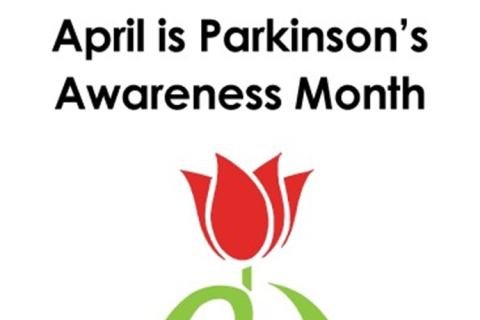 Multidisciplinary care and cutting-edge research share space at The Neuro
The Montreal Neurological Institute and Hospital (The Neuro) is recognized worldwide for its research and clinical expertise in Parkinson's disease (PD). PD is a motor neuron disease that is generally associated with old age, but people can also develop it in their thirties and forties. Characteristic symptoms include tremor, rigidity and gait dysfunction, mood and sleep disorders, and cognitive degeneration. About 100,000 Canadians have PD.
Patients seen at The Neuro's Movement Disorders Clinic are treated by a dedicated team of experts comprised of several neurologists/movement disorder specialists, two nurses, an occupational therapist, a physical therapist, a speech language pathologist, and, since last year, a social worker. They are regularly assisted by a neuropsychologist, a neuropsychiatrist, a neurosurgeon, genetic counsellors, as well as by principal investigators at The Neuro who are looking into the causes of PD.
Four of The Neuro's movement disorders team members, Dr. Anne-Louise Lafontaine, nurse Lucie Lachance, occupational therapist Beth Robertson, and speech language pathologist Tiziana Di Rocco, are members of the National Medical Advisory Council, a team of experts that was established by Parkinson Canada to establish best-care practices across the country. At the annual meeting in April, 2017, the council will work on the second edition of the Canadian Guidelines for Parkinson's Disease. They will also work on various projects throughout the year. The presence of four members from The Neuro on the council attests to The Neuro's clinical expertise and its major role in Parkinson's disease treatment practice in Canada. 
To watch a video about Parkinson's care and research at The Neuro, click here.
 
PD patients with sleep apnea are at risk
Sleep apnea is associated with sleepiness and cognitive dysfunction in PD. This past year, a clinical trial involving PD patients at The Neuro's Movement Disorders Clinic undertook to assess further the links between sleep apnea and non-motor PD symptoms such as cognitive dysfunction. The study was conducted by a collaborative team including Dr. Lafontaine of The Neuro, Dr. Marta Kaminska, Dr. Victoria P. Mery, Dr. Priti Gros, Dr. Ann Robinson, Dr. Andrea Benedetti, and Dr. R. John Kimoff of the McGill University Health Centre.
Sleep apnea is a condition in which a sleeping person stops breathing or takes shallow breaths for periods ranging from a few seconds to a minute or more. These pauses can occur several times in the same hour. Usually the person starts breathing normally immediately afterwards. The disorder is fairly common. Often the person does not realize that the condition exists until someone draws attention to it. If left untreated, sleep apnea can lead to cardiac arrest or stroke. PD patients in the study underwent overnight polysomnography to see whether they suffered from sleep apnea.
A conservative estimate of the percentage of PD patients with sleep apnea at risk of greater cognitive impairment is ten to 30 per cent, but a less conservative estimate puts the percentage as high as 50 per cent.
The study revealed that PD patients with sleep apnea were more likely to have cognitive impairment than if they had PD alone. Dr. Lafontaine and her colleagues are pursuing further research to see whether treating sleep apnea can lessen the risk of PD patients developing cognitive impairment and whether these non-motor symptoms might be improved.
Details of the study were reported in the Feb. 22, 2017 edition of the scientific journal, Neurology.
Parkinson's disease experts at The Neuro:
Dr. Edward Fon, a neurologist, is Scientific Director of the MNI, and serves as Director of the FRQS Quebec Parkinson Network and Director of the McGill National Parkinson Foundation Centre of Excellence. His clinical activities and research focus on Parkinson's disease. He investigates the molecular events that lead to neuronal degeneration with an emphasis on the function and cell biology of Parkinson's disease genes, particularly parkin, a key enzyme in a cell's main protein degradation pathway.
Dr. Anne-Louise Lafontaine, a neurologist, is director of The Neuro's interdisciplinary Movement Disorders Clinic.  She was instrumental in developing a rapid-access clinic that brings Parkinson's disease patients in contact with nurses and physicians with minimal delay. She also conducts clinical research trials for Parkinson's disease.  
Dr. Lesley Fellows is a neurologist whose research uses cognitive neuroscience techniques to study complex human behaviour.  Her research is revealing the effects of Parkinson's disease on behaviour, learning, and attention span.  This research seeks to determine where behavioural changes are a result of disease or medication. She and her colleagues at the Parkinson's clinic are determining how to assess mood, motivation and cognition in order to target damaging quality-of-life aspects of Parkinson's disease.
Dr. Alain Dagher is a neurologist who uses functional brain imaging techniques to understand how Parkinson's disease affects thinking and emotion.  This research could have wide-ranging implications for understanding and treating cognitive and mood problems in Parkinson's patients. 
Dr. Louis Collins is a brain-imaging specialist who uses non-invasive image-processing methods to identify brain structures.  The data from the use of his methods have become essential when planning and undertaking image-guided surgical treatments for Parkinson's disease. Thanks to this data, surgeons can better place deep brain electrodes that stimulate specific areas of the brain and stop symptoms in Parkinson's disease.  
Dr. Ron Postuma is a neurologist who studies sleep disorders and other non-motor manifestations of Parkinson's disease.  He is studying patients with REM sleep disorder to test how to predict the onset of Parkinson's disease.  His research can potentially improve the detection and treatment of non-motor problems such as sleepiness and insomnia.  His ongoing studies include dance therapy for Parkinson's disease patients.  Dr. Postuma is chair of the scientific advisory board of Parkinson's Canada.
Dr. Abbas Sadikot is a neurosurgeon who specializes in the surgical implantation of Deep Brain Stimulators (DBS) in patients with Parkinson's disease.  By inserting a small device into a patient's brain, electrical pulses are sent that act to relieve tremors and rigidity caused by Parkinson's disease.
The Neuro
The Montreal Neurological Institute and Hospital – The Neuro – is a world-leading destination for brain research and advanced patient care. Since its founding in 1934 by renowned neurosurgeon Dr. Wilder Penfield, The Neuro has grown to be the largest specialized neuroscience research and clinical center in Canada, and one of the largest in the world. The seamless integration of research, patient care, and training of the world's top minds make The Neuro uniquely positioned to have a significant impact on the understanding and treatment of nervous system disorders. In 2016, The Neuro became the first institute in the world to fully embrace the Open Science philosophy, creating the Tanenbaum Open Science Institute. The Montreal Neurological Institute is a McGill University research and teaching institute. The Montreal Neurological Hospital is part of the Neuroscience Mission of the McGill University Health Centre. For more information, please visit www.theneuro.ca