The 2017 Neuroscience Nursing Awards of Excellence Ceremony took place on May 9 as part of National Nursing Week. It was a wonderful showcase of dedication, spirit, determination, strength, compassion and innovation, and an opportunity to pause and celebrate nurses and others who have gone above and beyond. We would like to recognize this year's awardees and again thank all the staff for their hard work and dedication to patient care.
2017 Award Winners
Stephan Johnson, Nurse, ICU/PACU
Peggy Sangster Award For Excellence In Preceptorship 
"Without the right preceptor, the transition from classroom to patient's room can be difficult, but a preceptor who demonstrates how to turn classroom theory into skilled clinical practice can put a new nurse on the path to clinical excellence. This is the perfect description of our candidate. Every time that he is approached about being a preceptor for a new nurse or GPL hired onto the unit he always responds "yes" without hesitation or even a question about the person he is going to be a preceptor to. He embarks on every preceptor opportunity with fresh enthusiasm and energy. For all these reasons and more, we are proud to nominate Stephan Johnson for the Peggy Sangster Award for Excellence in Preceptorship
Stephan facilitates such a positive learning environment that the new practitioner walks away excited about the profession they have chosen.  He is warm, kind, approachable and very receptive to new staff/ students coming to the unit. Our candidate finds teaching new nurses "very rewarding" as he is often the first and most important role model in a nurse's professional life.  He has contributed to the launch of many successful nursing careers and we are so proud to work with him."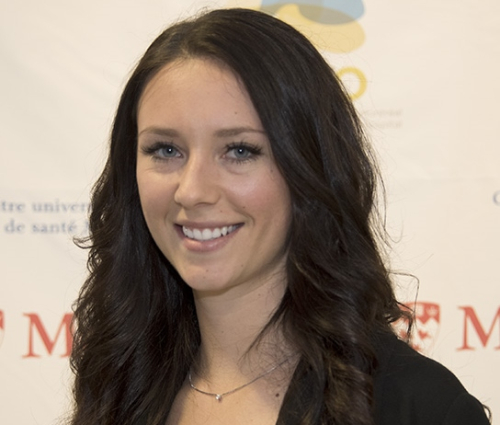 Jessica Dumoulin, Assistant Nurse Manager, ICU/PACU
Lorine Besel Award for Leadership in Nursing
"Jessica as one of the Assistant Nurse Managers in the Neuro ICU has a clear vision of nursing that involves the creation of environments that enable nurses to advance in their nursing practice and therefore provide the best possible health care.
She engages the team in their professional development and promotes the delivery of excellence in nursing care by encouraging nurses to become preceptors, nursing champions, super users and mentors.  She takes a leadership role in the advancement of nursing education.  She promotes and disseminates standards and competencies and encourages best practice guidelines.  Jessica's leadership, knowledge, family-centered approach, and innovation, have shaped and impacted numerous nurses in our ICU.  She is an exemplary role model and a true 'cheerleader'.
 Her colleagues describe Jessica as "…extremely devoted and compassionate. She coaches us in our challenging journeys and offers solutions to the various problems we face. She makes sure that all new nurses and students are welcomed and comfortable in their new environment.  She is a great team player. She demonstrates reliability, communicates constructively, listens actively and constantly offers support and assistance.  She is often the calming, rational force in the storms we face daily in the ICU."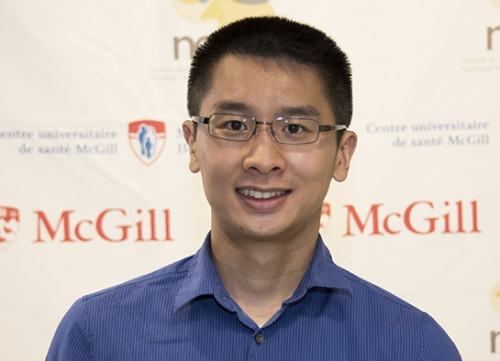 Zinquon Ngan, Pharmacist 
Anne-Marie Lejeune Award For Those Who Support And Collaborate With Nurses To Give Quality Care
"We are proud to nominate this candidate for the prize. He is our dedicated pharmacist for the stroke program. He joined our team very recently, just two years ago. Very reserved and discreet, he has a positive impact on the quality of care we provide our patients, particularly for stroke patients. He's an integral part of our multidisciplinary team and always attends our daily meetings. His presence and participation are essential to assure the best pharmacological treatment for our patients. He pays great attention to make sure patients receive the proper treatments. He identifies potential problems and proposes new treatments, discussing with the relevant health professionals and recommending one or more solutions. His attention to detail makes possible pharmacological profiles that are meticulous and conscientious to optimize the treatments of our patients. While developing a pre and post insertion gastrostomy protocol, the nursing team turned toward our pharmacist to assure the establishment of safe standards of care. He played a central role in giving recommendations comparing anticoagulants, antiplatelets, and antibiotic treatments."
Marie Courchesne, Pharmacist
Anne-Marie Lejeune Award For Those Who Support And Collaborate With Nurses To Give Quality Care
"Our candidate is one who collaborates with the MNH ICU nursing team constantly throughout the day. She is highly knowledgeable, dedicated, strong in communication and an advocate for her patients. She is a vital, present member of our team who also leads a team of technicians and pharmacist who, like her, are highly efficient and helpful. Marie used her strong knowledge base and experience to, at once, learn a whole new field of specialization as well as build a department from scratch. She readily shares her knowledge with the team and is outspoken when she identifies practices that place patients at risk. She goes above and beyond by sending supporting documentation and offers solutions and alternatives to help solve the problem. In the short time that she has been in her role at the MNH, Marie revised our  hospital medication stock, co-founded our MNH pharmacy committee, helped create our stroke CMAR and she is currently working on a pre-printed order for the administration of hypertonic therapy, to name a few examples. The effort that is put into her work is not always seen first hand by patients but is felt strongly by the staff.  It is for all these reasons, and with great pleasure that we nominate Marie Courschene, pharmacist at the RVH legacy site, for the Anne-Marie Lejeune's Award."
Chun Ip Koo, Nurse, 4 Surgery
Evelyn Malowany Award For Clinical Practice 
"This candidate demonstrates a calm personality, always poised and positive which permits her to address a large variety of situations without judgement, with the goal of finding solutions. These qualities translate to excellent interactions with both the other team members and the patients/patient families with whom she interacts. When she encounters conflicts or differences of opinion, she reacts without confrontation, but demonstrates an openness and a curiosity with the goal of seeing the other point of view. This encourages an mutual engagement and leads to constructive resolutions. She works closely with the entire multidisciplinary team to understand different aspects of a patient's transition of care. She communicates as much with the medical team as the re-adaptation team. In the absence of assistant chief nurses, she does not hesitate to coordinate complex care, such as the transport of a patient between hospitals, the organization of a specialized procedure, the insertion of a gastrostomy, or the editing of an internal re-adaptation request. (DSIE)."