David Schumacher
Title:
Associate Professor, Finance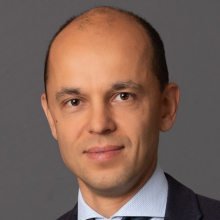 Degree(s):
PhD & MSc, Finance, INSEAD, France 
MBA, Finance, The Chinese University of Hong Kong, Hong Kong SAR
Dip, International Business, Reutlingen University, Germany
Biography:
David Schumacher is an Associate Professor in the Finance Area at the Desautels Faculty of Management. His research is primarily concerned with themes in global investment management, including the portfolio choice and performance of international institutional investors, the financial market implications of the rise of large asset management firms as well as the overall industrial organization of the global investment management industry. His research has been published in leading academic journals including the Journal of Finance, The Review of Financial Studies, and the Journal of Financial and Quantitative Analysis and covered by leading media outlets including The Economist. David's teaching is focussed on classes in Mergers & Corporate Reorganizations and prior to joining Desautels, he obtained a PhD in Finance from INSEAD.
Group:
Faculty
Tenured & Tenure Track
Research areas:
Asset Pricing
Delegated Asset Management
International Finance