Version française à suivre
McGill Little Free Libraries (LFL)
Take a book, leave a book. A sustainable literacy initiative.
The Sustainability Projects Fund and the McGill Library are working together to foster a sense of community and promote a love of reading, all the while developing a space for McGill students, faculty, staff, alumni, and the general public to revitalize and recycle printed books.
McGill "Little Free Libraries" or LFLs are designed for sharing books. Visitors are free to take a book and keep it, or return it when finished to any LFL on campus. LFL users can also provide a book of their own to an existing collection. Interested in taking part? Look for the McGill LFL repurposed newspaper boxes in the following buildings across campus: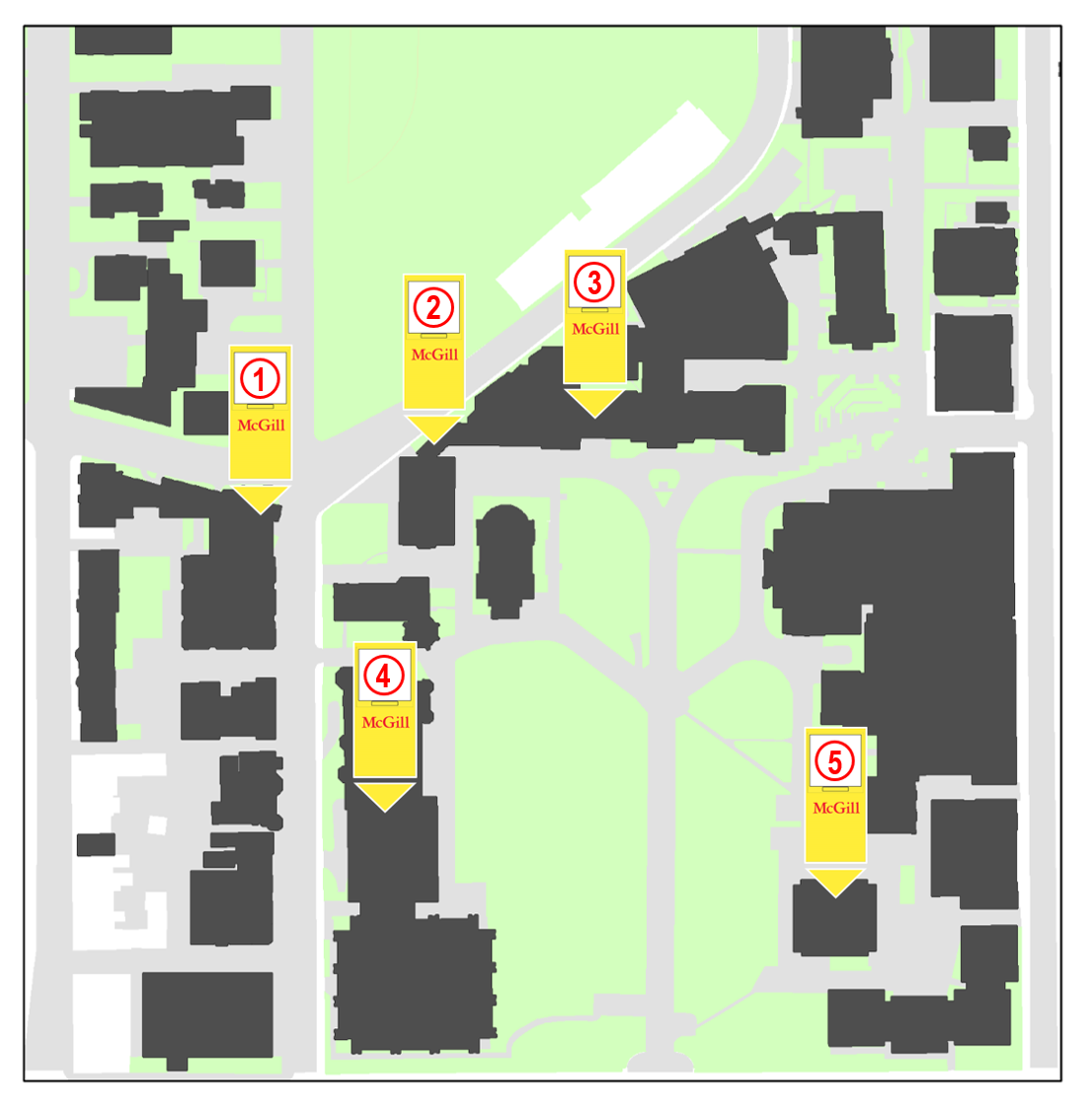 1 - Brown Student Services Building (lobby)
2 - Leacock Building (entrance near the elevators)
3 - Arts Building (first floor)
4 - Redpath Library Building (basement cafeteria)
Consistent with the goals outlined in McGill's Vision 2020 Sustainability Strategy, the McGill LFL project aims to build community engagement, knowledge sharing through creative spaces, inclusivity, accessibility, and lifelong learning. 
Learn more about the "Little Free Library" movement here.
Questions? Email: 
lflmcgill

[at]

gmail.com
Feedback? Fill out the feedback form 
here
.
This project was made possible through Sustainability Projects Fund and the McGill Library Innovation Fund. Special thanks to our volunteer staff stewards and to project lead Amélie Lemieux and project assistant Elena Bouton.
---
Boîte à livres « Little Free Libraries (LFL) » de McGill
Prenez un livre, déposez un livre. Un projet de littératie durable.
Le Fonds pour des projets durables de McGill et la Bibliothèque de McGill travaillent en collaboration pour favoriser un sentiment d'appartenance à la communauté et promouvoir l'amour de la lecture, tout en aménageant un espace où les étudiants, les professeurs, le personnel et les anciens de McGill et le grand public peuvent donner une nouvelle vie aux livres imprimés et les recycler.
Les boîtes à livres LFL (Little Free Libraries) de McGill ont pour vocation l'échange de livres. Les visiteurs sont libres de prendre un livre et de le garder, ou de le remettre en place dans n'importe quelle LFL du campus quand ils en ont fini. Les usagers des LFL peuvent également donner un de leurs livres et l'ajouter à une collection existante. Vous aimeriez participer au projet? Il suffit de repérer les boîtes de journaux transformées de LFL McGill dans les édifices suivants du campus :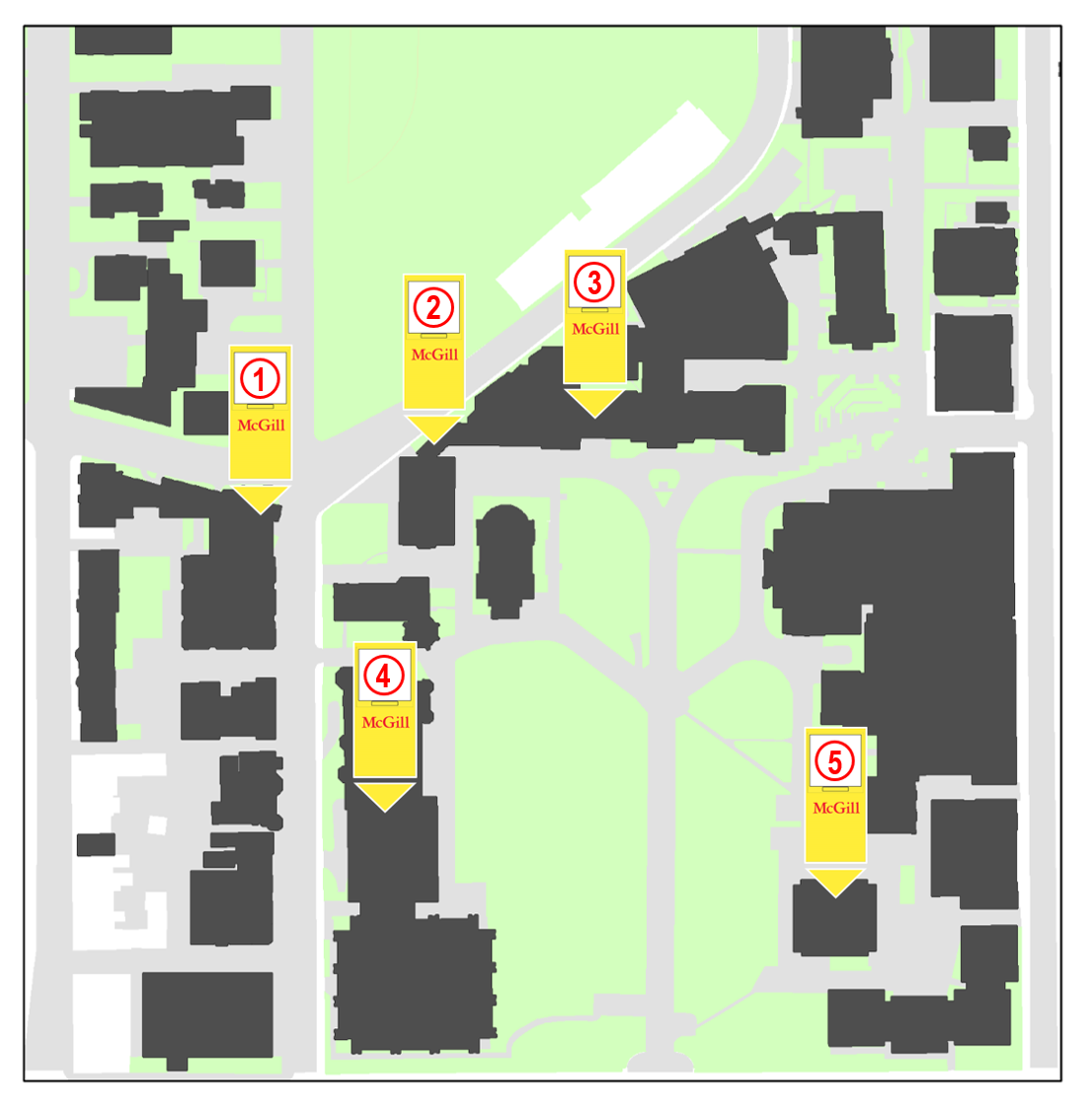 1 - pavillon Brown (Services aux étudiants, foyer)
2 - pavillon Leacock (entrée près des ascenseurs)
3 - pavillon des Arts (1er étage)
4 - pavillon Redpath de la Bibliothèque (cafétéria au sous-sol)
5-  pavillon Burnside Hall (sous-sol)
Compatible avec les objectifs de la Stratégie de développement durable Vision 2020 de McGill, le projet des bibliothèques gratuites (LFL) de McGill a pour but de favoriser la participation communautaire et le partage du savoir par l'entremise d'espaces créatifs, de l'intégration, de l'accessibilité et de l'apprentissage tout au long de la vie.
Pour en savoir plus sur le mouvement Little Free Library, cliquer ici.
Questions? Adresse courriel : 
lflmcgill

[at]

gmail.com
Commentaires? Merci de remplir le formulaire de rétroaction 
ici
.
Ce projet a pu être réalisé grâce au Fonds des projets de développement durable et au Fonds d'innovation de la Bibliothèque de McGill. Nous remercions tous les employés bénévoles de même que la responsable du projet Amélie Lemieux et son adjointe Elena Bouton.