News
Sixth floor of McLennan Library Building Closed for Book Move in Mid-November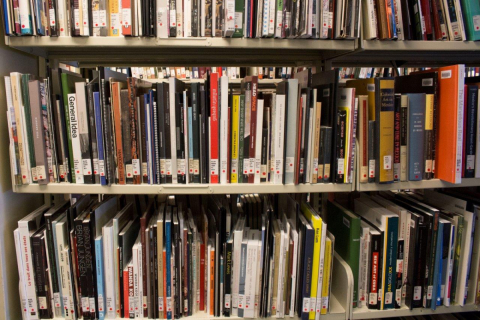 Published:
7
November
2023
La version française suit
In mid-November, the books will begin to move from the 6th floor of the McLennan-Redpath Library Complex to the McGill University Collections Center (MUCC). Until the day of the move, the floor will remain open, and the books and study spaces will be fully accessible.
If you need any books housed on the 6th floor for the Fall 2023 or Winter 2024 course reserves, please submit your request now!
When the move begins:
The floor will be closed for an estimated period of five to six weeks.
After the floor closure, books can be requested via the Library Pickup Service form. If the requested book is still physically in the building at the time the form is received, it will be retrieved by library staff and made available for pickup.
Faculty members will be able to book appointments to go into the stacks by emailing

hsslloans.library

[at]

mcgill.ca

.
PhD students holding offices on the 6th floor of the McLennan building will be moved to an alternative study space.
After books move to the MUCC, they will be unavailable until the MUCC opens. As a result, the "Request/ Hold" button for items on the move or in the MUCC will not appear in the catalogue until the move is finished. The hold button to borrow from other Quebec libraries (Network Loans) and InterLibrary Loan will be available.
Find the most up-to-date information about the move and the schedule on our dedicated webpage.
---
Le sixième étage de l'édifice de la bibliothèque McLennan fermé pour le transport de livres
À la mi-novembre, nous commencerons à déplacer des livres du sixième étage de la bibliothèque McLennan-Redpath au Centre de collections de l'Université McGill. L'étage demeurera ouvert jusqu'au jour du déménagement, et ses livres comme ses espaces d'étude resteront à votre disposition.
Si vous avez besoin de livres entreposés au sixième étage pour vos cours de l'automne 2023 ou de l'hiver 2024, merci d'en faire la demande dès maintenant!
Une fois le déménagement des livres amorcé :
Selon nos estimations, l'étage devrait être fermé de cinq à six semaines.
Pendant la fermeture, il sera possible de demander des livres en remplissant le formulaire du service de ramassage de la bibliothèque. Si le livre demandé se trouve toujours dans l'édifice au moment de la réception du formulaire, un membre du personnel de la bibliothèque ira le chercher afin de le placer parmi les livres à ramasser.
Les membres du corps professoral pourront prendre rendez-vous pour parcourir le magasin des livres en envoyant un courriel à l'adresse

hsslloans.library

[at]

mcgill.ca

.
Les étudiants au doctorat dont le bureau est situé au 6e étage de l'édifice McLennan seront dirigés vers un autre espace d'étude.
Une fois les livres déplacés au Centre de collections, ils demeureront indisponibles jusqu'à l'ouverture de ce dernier. Par conséquent, pour les articles en train d'être déplacés ou déjà entreposés au Centre de collections, le bouton Request/ Hold (« Demander/Réserver ») n'apparaîtra dans le catalogue qu'une fois le déménagement terminé. Toutefois, le bouton de réservation permettant d'emprunter un livre dans d'autres bibliothèques du Québec (prêts du réseau) et le service de prêt entre bibliothèques demeurera affiché.
Pour trouver les derniers renseignements sur le déplacement des livres et le calendrier du projet, merci de visiter notre page Web.