EngInE
The Faculty of Engineering Innovation and Entrepreneurship Hub
MISSION
To build and strengthen mutually beneficial relationships between the Faculty of Engineering and companies worldwide.
To increase engagement between the Faculty of Engineering and industry through:
Matching industrial needs/problems/challenges with engineering expertise (including facilities)/solutions/technologies
Facilitating the exchange of ideas and perspectives
Anticipating corporate pain points
Advice and help for faculty with funding proposal involving industry
 
To support, promote, and accelerate the commercialization of McGill inventions and to inspire and encourage entrepreneurship through funding, education, and networking.
ACCOMPLISHED THROUGH
AWARDS: such as the William & Rhea Seath Awards in Engineering Innovation
OUTREACH: to professors, students, companies, and investors via one-on-one meetings, visits, and entrepreneur office hours.
ADVICE & HELP: for faculty and students in analyzing: Funding proposals involving industry; Commercial potential of their research; IP protection; Business model creation; Potential technology receptors and end-users.
ACTIVITIES: such as seminars, events, workshops, conferences on IP, licensing, start-ups, and funding opportunities
CONTACT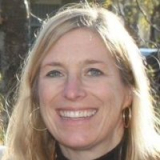 Katya Marc, M.Eng, MBA
Industry Liaison Manager
Macdonald Engineering Room 378,
Tel: 514-398-3355
katya.marc [at] mcgill.ca (Email)
Katya works closely with faculty members and students on the promotion of technologies and expertise of the Faculty to potential partners and facilitates interaction between the various stakeholders in the projects to achieve successful collaborations and transfer of outstanding research from the labs to the marketplace.  She has been working at McGill for over 16 years, servicing mainly the Faculty of Engineering for their research/service contract and intellectual property commercialization needs. Prior to joining McGill, Katya was an industrial technology advisor with the National Research Council of Canada's Industrial Research Assistance Program (NRC's IRAP), and before that worked for Eastman Chemical Company in Canada, USA, and Malaysia for over six years in multiple areas: technical sales, process and development control, production, and technical service.
A three-time McGill graduate, Katya earned her B.Eng. and M.Eng. degrees in Chemical Engineering, and her MBA from McGill.