Google Code for Remarketing Tag - Bloom
McGill SCS Graduate Certificate in Dynamic Supply Networks
The 15-credit Graduate Certificate in Dynamic Supply Networks program introduces the competencies needed to succeed in a changing supply management landscape by addressing global shifts in sustainability, strategy, governance, manufacturing, procurement, and logistics. Topics include creating sustainable supply networks, procurement management, logistics and supply economics, contracting management, project management, and global distribution networks.
The application deadline for this program has been extended to November 1st, 2023.
You may also be interested in McGill SCS Graduate Certificate in Integrated Supply Networks
Type:   Graduate Certificate
Courses:   5
Credits:   15
Schedule:   Full time and part time
Time: Weekday evenings
Delivery:   In person
Unit:  Management & Entrepreneurship
Questions?  

info.conted

[at]

mcgill.ca
---
Message From the Academic Program Coordinator
I have had the opportunity to examine the evolution of the McGill SCS Supply Chain Management program in the midst of the pandemic, an event – without precedent in modern times – that has profoundly impacted the way the world has viewed supply chains. Not a day goes by without industry leaders attempting to explain how their production or inventories have been impacted by supply chain disruption. The Dynamic Supply Networks graduate certificate program is the fruit of an effort to design and deliver a learning experience that prepares learners for the challenges facing tomorrow's managers and leaders. Executives are unanimous in identifying the lack of skilled supply network professionals as a major impediment to success. This program presents the concepts, tools, and best practices associated with emerging supply network thinking and builds learners' confidence by enabling the competencies, skills, and methods needed for career success.
My professional experience has been an important element of this program's redesign, an effort I shared with many supply network leaders and enlightened academics as we progressed the elaboration of the courses to be delivered therein. We have focused on supply networks as a next-generation evolution of supply chains, reflecting the complexity of global socio-economic-political concerns, the need for resilience and robustness in supply network design, and the imperative to reflect sustainable business practices throughout.
The McGill SCS Dynamic Supply Networks graduate certificate program stands ready to present the evolving supply networks business model. Are you ready to embark on this journey?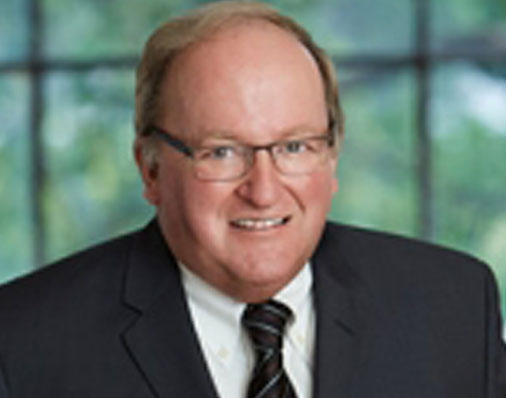 John Gradek
Academic Program Coordinator
---
Key Features
As organizations attempt to redesign and rebuild the flow of material and information needed to thrive in a world of ever-increasing disruption and complexity, McGill SCS introduces a program that focuses participants' learnings on supply networks. We have designed the program to address not only the changing nature of the flow of goods and services, but also to bring participants to an understanding of the agility and resilience that supply networks ought to exhibit to ensure future success.
The Graduate Certificate in Dynamic Supply Networks addresses three core themes: principles of dynamic supply networks, the challenge of transformation within supply networks, and best practices in building sustainable supply networks. The program also offers participants the choice of complementary courses focusing on strategic sourcing, lean operations, data analytics, and decision science.
---
Who Should Attend
This program is a good fit for you if you are:
A supply chain professional who desires an understanding of the dynamics of supply networks, recognizes that working in such networks requires a new set of skills and competencies to excel in both planning and executing business practices in supply networks.
A professional in a domain not associated with supply chain or networks, who has the desire to undertake a career change in supply networks and who needs the core competencies and understanding of work practices and technologies involved in effective supply network management.
---
Learning Outcomes
This program will enable you to:
Apply systems thinking approaches to complex dynamic supply networks
Understand stakeholders' roles in dynamic supply networks
Analyze and evaluate complexity and interdependence in dynamic supply networks
Understand dynamic supply networks concepts, methods and principles
Access the impact of technology, innovation, and culture on supply networks
Design and execute production practices integrated within supply networks
Develop dynamic supply network risk mitigation strategies
Apply principles of sustainability and corporate social responsibility within the design of dynamic supply networks
---
Delivery Format and Schedule
The program will be delivered in-person at the downtown campus of McGill University. Classes are generally scheduled during weekdays from 6 to 9 p.m. ET.
The program has been designed for in-person delivery, a process that McGill SCS believes to provide a comprehensive and rewarding classroom experience, complimented by extensive interaction with both faculty and practitioners in supply networks. It is anchored in experiential learning, providing learners with the opportunity to work with peers and develop leadership skills. Intensive case studies and technical simulation activities round out the learning experience.
---
Courses
---
Admission Requirements
Applicants must hold a bachelor's degree from an approved university with a minimum CGPA of 3.0/4.0 or 3.2/4.0 in the last two years of full-time academic studies.
Applicants must provide proof of English Language proficiency.
---
Career Spotlight
The program aims to provide the participants with the needed competencies and skills to enter the supply networks domain in a variety of roles such as distribution, logistics, inventory management, production planning, and strategy development. Graduates of the program can further enhance their supply networks knowledge by completing the Graduate Certificate in Integrated Supply Networks, a companion program designed to provide additional perspectives in operations planning as well as Environmental, Social and Governance practices in tomorrow's supply networks.
This program is designed for early and mid-career professionals with an undergraduate degree (in any discipline) who want to begin a career in supply network management at a large corporation, a private company, a small business, a financial institution, a government agency, or a public institution. Typical career roles that would benefit from this program are area logistics manager, global logistics manager, logistics coordinator, operations manager, purchasing officer or manager, procurement specialist, as well as supply chain, project, or warehouse manager.
---
Videos and Webinars
The Future of Supply Chain Management: Rethinking Global Supply Chain Models

COVID-19 brought entire economies to a halt, but supply chains continued to provide populations around the world with needed goods. Yet, the field of supply chain management has not been spared disruption. The pandemic exposed vulnerabilities in countless regional economies around the globe, especially those that depend heavily on the supply of raw materials or finished products from foreign economies like China.
---
Ready to take the next step?
Be sure to review all the necessary instructions and guidelines to help make your application process smooth and easy.
Need help applying?

Contact us at info.conted [at] mcgill.ca
or call 514-398-6200


Questions about your admission?

Contact us at admissions.scs [at] mcgill.ca
or call 514-398-6200