Associate Professor
Old Chancellor Day Hall
3644 Peel Street
Room 47
Montreal, Quebec
Canada H3A 1W9
514-398-6625 [Office]
jaye.ellis

[at]

mcgill.ca

(Email)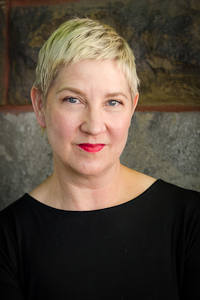 ---

McGill Teaching Snapshot: Jaye Ellis
---
Biography
Jaye Ellis is Associate Professor in the Faculty of Law, McGill University. She is a lead researcher in the McGill Sustainability Systems Initiative Transitions initiative, studying interactions between metrics such as indicators and legal normativity in the context of sustainability governance. Current research projects address authority and legitimacy in transnational regimes, notably certification organisations, and interactions between public and private law relevant to environmental risk. Collaborative projects include domestic, international, and transnational regulation of endocrine disrupting substances, and the promotion of sustainability policies by private regulatory authorities seeking to alter economic and other incentive structures through standards and indicators.
Education
DCL (McGill University) Thesis: Soft Law as Topos: The Role of Principles of Soft Law in the Development of International Environmental Law 1997-2001
Karl-Ruprechts-Universitat Heidelberg, German Academic Exchange Service (DAAD) Scholarship Holder, 1999-2000
LLM (University of British Columbia) 1995-97
LLB and BCL (McGill University) 1988-92
BA(Hons) (University of Calgary) 1984-88
Employment
Associate Dean (Academic), Faculty of Law, 2011-2014
Associate Professor, McGill University, Faculty of Law and School of Environment, 2010 to present.
Assistant Professor, McGill University, Faculty of Law and School of Environment, 2000 to 2010.
Clerk to Justice Morris Fish, Quebec Court of Appeal, 1993-1995
Areas of Interest
International environmental law, public international law, international legal theory, international relations.
Recent publications
"Social Nature:" Political Economy, Science, and Law in the Anthropocene' in Poul F. Kjaer, ed, The Law of Political Economy: Transformation in the Function of Law (Cambridge, UK: Cambridge University Press, 2020) 181;
"Crisis, Resilience, and the Time of Law" (2019) 32(2) Canadian Journal of Law and Jurisprudence 305-20;
"The Role of Translation in Transnational Governance" (2017) 22(2) Tilburg Law Review 165-184;
"Scientific Expertise and Transnational Standards: Authority, Legitimacy, Validity" (2017) 8(2) Transnational Legal Theory 181-201;
"Form meets Function: The Culture of Formalism and International Environmental Regimes," Wouter Werner, Marieke de Hoon & Alexis Galán (eds), The Law of International Lawyers. Reading Martti Koskenniemi. (Cambridge University Press, 2017);
"Political Economy and Environmental Law: A Cost-Benefit Analysis" in Ugo Mattei and John D. Haskell, eds, Research Handbook on Political Economy and Law (2015) 496-516.