Faculty Advancement Board
About the Faculty Advancement Board (FAB)
The Faculty Advancement Board (FAB) is a volunteer group of primarily alumni that provides counsel to the Dean. Its members are leaders in our community as well as committed philanthropists. They are a group of thoughtful citizens who are helping us shape the future of how we educate future-ready design professionals to solve problems that matter.
Members' Responsibilities
The Faculty of Engineering Advancement Board (FAB) is the chief external advancement group to the Dean of Engineering. Members offer guidance and counsel regarding the Faculty's long-range planning, its interactions with external constituencies and fundraising. All members serve for a 3-year term. Based on their outside perspective and broad expertise, members are expected to:
provide strategic and tactical advice
serve as key ambassadors in promoting the mission and goals of McGill and, in particular, the Faculty of Engineering
cultivate and enlist financial support for the Faculty of Engineering through personal or professional contacts
provide personal philanthropic support to the Faculty annually
---
Meet Our Members
Fil Papich (Chair)
Managing Director and Co-Head
BMO Capital Markets (Quebec)
Fil is a Managing Director and Co-Head of BMO Capital Markets Quebec. Fil has held this role since December 2017 and is responsible for BMO Financial Group trading activities in Quebec. Fil has been in banking since 1987 and has worked in New York, Toronto, London and Montreal. His roles have included business leadership roles in Global Trade and Banking (2015-2017), Institutional Relationship Management (2005 to 2015), Sales and Trading Quebec (2000-2015), Securities Sales International (1997-2000), and Derivative Trading and Market Making (1992-1996).
Fil has a Bachelor of Engineering (Mechanical) degree from McGill University and an MBA from the Ivey Business School at the University of Western Ontario.
---
Frances Bronet
President
Pratt Institute (NYC)
Frances Bronet is president of Pratt Institute in NYC. A leader at the forefront of interdisciplinary learning, Bronet has held senior academic and administrative roles at Illinois Institute of Technology, the University of Oregon, and RPI.
She holds Architecture and Engineering professional degrees from McGill as McConnell Scholar; her graduate degree is from Columbia University. Licensed by the Quebec Ordre des Architectes, she has practiced in multiple award-winning offices in New York and Canada, including her own in Montreal.
---
Alexandra Conliffe
Director, Grants & Organizational Learning
The McCall MacBain Foundation
Mrs. Conliffe is the current Director of Grants and Organizational Learning at the McCall MacBain Foundation, having previously served as the Director of Policy Innovation Platform at the Brookfield Institute and Vice-President of Operations for Engineers Without Borders (EWB).
She holds a Bachelor of Engineering from McGill University, where she studied as a Loran Scholar, and an M.Sc. in Environmental Change and Management and D.Phil. in Geography from the University of Oxford, where she studied as a Rhodes Scholar.
---
Hélène Desmarais, C.M., O.Q., LL.D.
Founder, CEO and Chair of the Board of Administration
Centre d'entreprises et d'innovation de Montréal (CEIM)
Hélène Desmarais is a graduate in finance of HEC Montréal. For the past twenty years she has committed herself in diverse ways to the economic, educational and cultural development of her province and country. She has had great influence on economic development in Quebec and is a member of a number of boards and committees in the public and private sectors, economic, education and health, including as president of the Board of Directors of HEC Montréal.
In 2010 she was awarded the Order of Canada and was named to the "Académie des Grands Montréalais". In June 2013 she received the title of Officer of the "Ordre National du Québec".
---
Robert Dewar
Head of Engineering & Customer Support
C Series Aircraft Limited Partnership
Boasting a 20-year career with Bombardier, Mr. Dewar has held several key positions in engineering and in various product development programs most recently as Vice President C Series Integrated Product Development. Mr. Dewar began his aviation career in 1986 holding key positions over the years in both a product development capacity and sustaining program capacity for major aircraft manufacturers including Airbus Industries, Alenia, and Embraer.
Mr. Dewar graduated from Montreal's McGill University with a degree in Engineering, specializing in Aerospace Structures and Combustion. Mr. Dewar resides with his family in the Montréal area - where he is currently based.
---
Pasquale Di Pierro
Founder and President
FONEX Data Systems Inc.
Mr. Di Pierro is the Founder and President of FONEX data systems Inc., a leading telecom equipment and solutions re-seller and manufacturer serving markets in Canada, France and Italy since 1990. Prior work experience includes a ten year tenure at Bell Canada, three years at Nortel Networks and one year at General Motors in various engineering, marketing and management capacities.
Mr. Di Pierro's interests include telecommunications technology, entrepreneurship travelling, playing guitar, music, photography and cooking, when time permits. Mr. Di Pierro holds a Bachelor of Mechanical Engineering and an MBA, both from McGill University.
---
Mary-Jean Eastman FAIA, MRAIC, IIDA
Principal, Executive Director and Founding Partner
Perkins Eastman Architects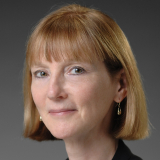 Mary-Jean Eastman is the Principal, Executive Director, founding partner of Perkins Eastman, and Managing Principal of the New York Office, Mary-Jean plays a key role in the overall design direction of the firm. She is involved in the firm's healthcare, higher education, public building, and housing design practices.
She is a 1971 Bachelor of Science in Architecture graduate of McGill University. She earned her Master of Science in Architecture and her Diploma in Architecture from the University College London.
---
Côme A Laguë
Founder and CEO
Zetta Research
Côme Laguë is the founder and CEO of Zetta Research, which is dedicated to rescuing patents from failed VC-backed technology start-ups. Côme began his career as a consultant at Monitor Company, working on engagements covering corporate strategy, market entry, post-merger integration and cost reduction in North America.
He has an MBA from Harvard Business School and a Bachelor of Engineering in electrical and computer engineering from McGill. He resides in San Francisco.
---
Eric Lamarre
Senior Partner
McKinsey & Company (Boston)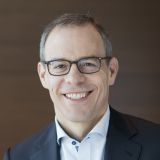 Mr. Lamarre is a Senior Partner at McKinsey & Company, and the global leader of its Internet of Things Practice, having joined the firm in 1994. His areas of expertise include large-scale digital/IoT transformations, risk management, business strategy, post-merger management, and productivity improvement programs.
Mr. Lamarre holds a Ph.D. in Engineering from the Massachusetts Institute of Technology, a Bachelor of Engineering from McGill University, and a Management Degree from the Collège des Ingénieurs in Paris.
---
Marc Novakoff
Managing Director & Portfolio Manager
Jarislowsky Fraser
Mr. Novakoff is Managing Director & Portfolio Manager at Jarislowsky Fraser, a leading investment firm, managing institutional and private portfolios. Previously, Mr. Novakoff has held positions with CIBC World Markets in investment banking (Industrial Growth Group) in New York City.
Marc holds an MBA from Harvard Business School, a Mechanical Engineering degree from McGill University and is a Chartered Financial Analyst.
---
John Saabas
Head of Engineering and Technology
Bombardier Transportation
John Saabas is the past President of Pratt & Whitney Canada, having begun his career at P&WC in 1985 as a Structures and Dynamics Analyst and subsequently occupied positions of increasing responsibility in engineering and operations. In 2019 he was appointed as head of Engineering and Technology at Bombardier.
Mr. Saabas earned a PhD in Aerodynamics from McGill University in 1991 and Bachelor's and Master's degrees in Mechanical Engineering from the University of Waterloo in 1983 and 1984, respectively.
---
Howard Stotland
President
Otimo Retail
Howard Stotland is the founder of STS Systems, a leading provider of information systems to the petroleum and retail industries. The firm grew from a start-up in Montreal to an organization with more than 750 employees in Canada, the US and the UK before being acquired by NSB Retail Systems PLC in December 2000 for approximately $600 million. Mr. Stotland is also an investor and director for two other technology companies in the Montreal area.
He holds engineering degrees from both McGill and the Massachusetts Institute of Technology (MIT).
---
Robert Walsh
Founder
Walsh Automation Inc. & Forensic Technology Inc. (Retired)
Mr. Robert Walsh is the Founder and President of Forensic Technology Inc., an innovation leader that has led to a worldwide revolution in the way that firearm crime and investigations are solved. Robert grew up in Montreal; he studied at Loyola College and was granted a Bachelor of Science degree in 1963. He furthered his studies at McGill University where he graduated in 1965 with a degree in Mechanical Engineering.
He is a fellow of the Canadian Association of Engineering (CAE).
---
 Emeritus Members
Lorne Trottier
President
Matrox Graphics Inc.
Lorne Trottier is a co-founder of Matrox, a privately held company known for its innovative products in the domains of computer graphics, video and imaging. He was awarded the Prix Lionel Boulet by the Gouvernement de Quebec in 2003 and was named a Member of the Order of Canada in 2007. In 2016, he was promoted to Officer of the Order of Canada.
Mr. Trottier holds a BEng and MEng degree from McGill University, and he was awarded doctoral degrees honoris causa by McGill, in 2006, and l'Université de Montréal, on the recommendation of l'École Polytechnique, in 2011.
---
Ram Panda
President
Invera Inc.
Ram Panda is the co-founder of a software company Planmatics inc. (later renamed as Invera Inc.), which offers packaged business software solutions. Invera is a leading ERP software provider for the global metal industry, with clients primarily in the us and Europe. In his role as the president of the company, Ram's primary occupation has been to guide the product architecture and functionality aspects.
Mr. Panda holds a bachelor of engineering and MBA from McGill University. He is the current Chair of the McGill Board of Governors.