The Group of Technical Experts is composed of scientists and technical experts who are specialised and highly knowledgeable in the domain of outer space. Their expertise will provide Core Experts with the necessary technological specifities, scientific certainties and facts about the space environment, the state of current and future developments in rocketry, ballistic missile technology and space weaponry. The input and support of the Technical Experts will ensure that the legal deliberations are grounded in scientific facts and technical realities and properly contextualised in the outer space environment.

The Technical Experts of the MILAMOS Project are:
---
GIlles Doucet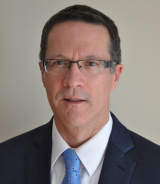 Gilles Doucet is an independent space security consultant, President of Spectrum Space Security Inc. and technical consultant for ABH Aerospace LLC.
Doucet's consultancy focuses on the convergence of satellite technology, military space applications, space governance and international space security cooperation. Services encompass space security research, policy advice, education and training.
Mr Doucet is the Technical Lead for the "Manual of International Law Applicable to Military Use of Outer Space" (MILAMOS) international space law project, a member of the Legal Advisory Council of For All Moonkind and a member of the International Institute of Space Law. Doucet is also visiting faculty to the Cybersecurity LLM program at St Thomas University School of Law, in Miami, Florida, instructing in Satellite and Space Security.
Prior to founding Spectrum Security Inc. Mr Doucet spent 35 years as a research scientist with the Canadian Department of National Defence conducting studies and assessments on space technology, military applications, and advising on space policy, international cooperation and defence diplomacy.
Mr Doucet's education includes Bachelors and Masters degrees in Engineering from Ottawa University and a Graduate Certificate in Air and Space Law from McGill's Institute of Air and Space Law.
---
Stuart Eves
Stuart Eves has recently founded his own space consultancy company, SJE Space, after spending 14 years with Surrey Satellite Technology Limited (SSTL) and 16 years with the UK Ministry Of Defence.
During his time with the MOD, Stuart initiated the TopSat satellite programme, which established a new world record for "resolution per mass of satellite", and previously formed part of the space gallery at the Science Museum in London.
He has recently published Space Traffic Control, a book which describes the measures needed to maintain the space environment and protect satellites from both natural hazards and man-made threats such as space debris.
Stuart has an MSc in Astrophysics, a PhD in constellation design, and has been a fellow of both the Royal Astronomical Society and the British Interplanetary Society for more than 25 years. He takes an active interest in all things space.
---
Bhupendra Jasani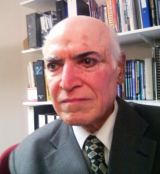 Dr. Bhupendra Jasani has an MSc in nuclear physics and a PhD in nuclear physics and nuclear medicine, University of London. Between 1958 and 1972, he worked for the British Medical Research Council and then joined the Stockholm International Peace Research Institute (SIPRI) in Sweden in February 1972 before joining, in October 1987, the Royal United Services Institute for Defence Studies, London, as a Rockwell International Fellow. His main interests are nuclear non-proliferation and militarisation of outer space. In 1984 he conceptualised the Western European Union Satellite Centre, now known as the European Union Satellite Centre supporting the European Union and is an Agency of the Council of the European Union, one of the key institutions for EU's Security and Defence policy.
In 1990, he joined the Department of War Studies, King's College London, University of London where he developed the use of commercial remote sensing satellites for applications to monitor multilateral arms control treaties (nuclear, chemical and conventional weapons), confidence building measures and peacekeeping operations. Between 1996 and 2000, he had written several reports for the International Atomic Energy Agency (IAEA) on behalf of the UK and German Governments on the use of commercial observation satellites to enhance the Agency's safeguards procedures. In 2003 the European Commission (EC) established the Global Monitoring for Security and Stability (GMOSS) study in which he coordinated treaty monitoring and early warning of conflicts and natural disasters projects using commercial remote sensing satellites. He was actively involved in the Palme Commission, an Independent Commission on Disarmament and Security Issues headed by the late prime minister of Sweden, Olof Palme and contributed to the final report of the Brundtland (the then Prime Minister of Norway) Commission (1987) on Our Common Future. He was a Member of the World Economic Forum's Network of Global Agenda Council on Space Security 2011-2014.
He is an Adjunct Professor, Faculty of the International Strategic and Security Studies Programme, National Institute of Advanced Studies, Bangalore, India. Until recently, he lectured each year at the International Space University, Strasbourg, France on the space assets for verification and also the dual nature of these capabilities. More recently he was appointed an Adjunct Professor at ISU.
He received the Gold Asian Achievers Award for 2011 in the Professional of the Year Category from the Asian Business Publications (ABPL), Asian Voice (English) and Gujarat Samachar (Gujarati), the premier newsweeklies for British Asians in the UK. He is on the editorial board of the Space Policy, a journal that specifically deals with all aspects of outer space activities. Apart from 25 scientific publications, he has published over 200 papers on nuclear and space arms control issues. He has written, edited and co-edited some 21 books and monographs on these subjects, the most recent being Commercialisation of Space-Opportunities and Challenges (2014).
---
Jonathan McDowell
Dr. Jonathan McDowell is the editor of Jonathan's Space Report, a free internet newsletter founded in 1989 which provides  technical details of satellite launches. Dr. McDowell's web site, planet4589.org, provides the most comprehensive historical list of satellite launch information starting with Sputnik, and he carries out research on space history topics using original sources including declassified DoD documents and Russian-language  publications.
McDowell is an astrophysicist at the Harvard-Smithsonian Center for Astrophysics in Cambridge, MA, USA. He studies black holes, quasars and X-ray sources in galaxies, as well as developing data analysis software for the X-ray astronomy community. He currently leads the group which plans and tests the science analysis software for the Chandra space telescope. Dr. McDowell's scientific publications include studies of cosmology, black holes, merging galaxies, quasars, and asteroids.
Dr. McDowell has a B.A in Mathematics (1981) and a Ph.D in Astrophysics (1987) from the University of Cambridge, England. Minor planet (4589) McDowell is named after him.