The MILAMOS Group of Experts includes Core Legal Experts (listed below) and Technical Experts.
Prof. Setsuko Aoki (Keoi University, Japan)
Cpt Jérémie Ayadi (French Joint Space Command, France)
Dr. Roy Balleste (Stetson University College of Law, United States)
Prof. Dr. Olavo de O. Bittencourt Neto (Universidade Católica de Santos - UNISANTOS, Brasil)
Maj. Ross Brown (United States Air Force, United States)
Lt. Col. Simone Davis (United State Air Force, United States)
Dr. Philip de Man (Leuven Centre for Global Governance Studies, KU Leuven, Belgium)
Maj. John Goehring (United State Air Force, United States)
Mr. Ulf Haeussler (Federal Ministry of Defense of the Federal Republic of Germany, Germany)
Mr. Christopher Johnson (Secure World Foundation, United States)
Ms. Deborah Housen-Couriel (Law Faculty and Federmann Cyber Security Center of the Hebrew University of Jerusalem, Israel)
Mr. Peter Hulsroj (Comprehensive Nuclear-Test-Ban Treaty Organization (CTBTO), Austria)
Prof. George Kyriakopoulos (National and Kapodistrian University of Athens, Greece)
Ms. Elina Morozova (INTERSPUTNIK, Russian Federation)
Ms. Rada Popova (University of Cologne, Institute of Air and Space Law, Germany)
Prof. Ksenia Shestakova (St Petersburg State University, Russian Federation)
Dr. Jinyuan Su (Xi'an Jiatong University, China)
Dr. Guoyu Wang (Beijing Institute of Technology, Institute of Space Law, China)
---
Setsuko Aoki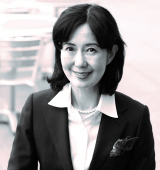 Setsuko Aoki is Professor of Law, Keio University Law School, Japan (since April 2016). She had been Professor of Law (2004-2016) and Associate Professor of Law (1999-2004), Faculty of Policy Management, Keio University; Associate Professor (1995-1999) and Assistant Professor (1994-1995), School of Social Science, National Defense Academy of Japan; Assistant, Faculty of Law, Rikkyo University, Japan (1991-1993). She completed her doctoral course in the Institute of Air and Space Law, Faculty of Law, McGill University, Canada, and obtained Doctor of Civil Law (D.C.L.) in June 1993. She studied Graduate School of Law, Keio University, Japan (LL.M., March, 1985) and Faculty of Law, Keio University, Japan (B.C.L., March, 1983). She has been a member of the Committee on National Space Policy (Cabinet Office) since July 2012 and legal advisor of the Ministry of Foreign Affairs (MOFA) of Japan to the Legal Subcommittee of the Committee on the Peaceful Uses of Outer Space (COPUOS) since March 2002. She belongs to the International Institute of Space Law (IISL) (board member), International Law Association (ILA) (Space Law Committee), International Academy of Astronautics (IAA), American Society of International Law, etc.
---
Jérémie Ayadi
Captain (OF-2) Jérémie Ayadi is currently working as the senior legal advisor to the French Joint Space Command (FJSC). Jérémie enlisted with the French Air Force in 2008 as an administrative officer. He was first assigned as a junior legal advisor to the French Air Defense and Air Operations Command where he was responsible for the negotiation of bilateral and multilateral instruments, in support of military training and real-life operations. He was successively deployed in Germany, Afghanistan and Chad where he provided expertise on the law of armed conflict and air targeting operations. He graduated from the Political Sciences Institut of Strasbourg, University of Aix-Marseille and Institute of Space and Telecommunications Law.
---
Roy Balleste
Roy Balleste is Director of the Dolly & Homer Hand Law Library and Assistant Professor of Law at Stetson University College of Law. He completed his doctorate degree (J.S.D.) in Intercultural Human Rights, analyzing internet governance policy, including its history, actors, and institutions. While completing the LL.M. thesis at the Institute of Air and Space Law, McGill University, Balleste researched and wrote about the crossroads of cybersecurity, rules of engagement and space Law. He was also a recipient of the Nicolas Mateesco Matte Prize. Professor Balleste teaches internet governance law and policy and cybersecurity law and policy. He has concentrated his scholarship and advocacy in the areas associated with the regulatory structure of the Internet, cybersecurity, outer space law, and cybersecurity in outer space. Balleste is a member of the International Institute of Space Law (IISL), including its Cyberspace Law Working Group. In November of 2017, Balleste participated at the United Nations High-level Forum on Space as a driver for socio-economic sustainable development. In his presentation, Balleste addressed the connection of cybersecurity and satellite communications. In particular, he commented on the perils associated with the utilization of cyberspace as a weapon. Balleste also participated in the United Nations Internet Governance Forum (UN IGF) in Rio de Janeiro, Brazil 2007 and Vilnius, Lithuania 2010. In October of 2012, Balleste participated—at the invitation of the U.S. Air Force Research Institute—in the second cyberpower conference at the Maxwell's Officer Training School. Professor Balleste is a member of the Internet Corporation for Assigned Names and Numbers' Noncommercial Users Stakeholder Group (ICANN-NCSG) and the Noncommercial Users Constituency (NCUC) of the Generic Names Supporting Organization (GNSO). Most recently, Balleste earned a certificate in managing cybersecurity risk from Harvard University and a certificate in blockchain strategy from the Saïd Business School, University of Oxford.
---
---
Ross Brown
Lieutenant Colonel Ross Brown is a United States Air Force judge advocate currently assigned to Joint Base Pearl Harbor-Hickam, Hawaii, where he is the Legal Advisor for the 613th Air Operations Center, which executes command and control of United States Indo-Pacific Command's joint air and space operations. In that capacity, Lt Col Brown advises the four-star Pacific Air Forces commanding general and subordinate commanders and staff on space, international, operations, and national security law issues related to the Department of Defense's air and space operations in the Indo-Pacific. Lt Col Brown has also previously served as the Chief of International, Space, and Operations Law for the United States Space Force's Space Operations Command-West, in which capacity he also advised United States Space Command's Combined Force Space Component Command on the law related to providing space effects to warfighters.
Lt Col Brown holds an LL.M. in Air and Space Law from McGill University's Institute of Air and Space Law, where his research and writing focused on countermeasures as a means of protecting national security space assets. He also received his B.A. from Walla Walla University, where he graduated summa cum laude, and obtained his J.D. from the University of Idaho College of Law, where he graduated cum laude. Lt Col Brown has received various awards and honors, including McGill University Faculty of Law's Jose Bogolasky Memorial Prize in International Air Law, the Air Force Judge Advocate General's School's Thomas P. Keenan, Jr. Award for the Air Force's most significant contribution to international and operations law, and the Air Force's Outstanding Young Judge Advocate of the Year award. Lt Col Brown's presentations and publications have focused on various historical and contemporary aspects of military operations law and the law of outer space.
---
---
Simone Davis
Lieutenant Colonel Davis currently serves as Chief, Air and Space Division, Operations and International Law Directorate, Headquarters Air Force, Office of The Judge Advocate General (AF/JAO). The directorate is responsible for providing advice to the Air Staff on status of forces and other international agreements, foreign criminal jurisdiction, foreign civil litigation, law of armed conflict, information operations, air and space law, operations and exercise plans and agreements, and similar matters involving international and operations law.
Lieutenant Colonel Davis received a direct commission in 2006. In 2015 she earned a Master of Laws (LL.M.) in Air and Space Law from McGill University and subsequently served as Chief, Air and Space Operations Law at the North American Aerospace Defense Command (NORAD) and United States Northern Command (USNORTHCOM). She is admitted to practice law in Maryland and the District of Columbia
---
Olavo de O. Bittencourt Neto
Professor Olavo Bittencourt Neto (PhD in International Law), is Professor at the Catholic University of Santos - Sao Paulo, Arbitrator at the Arbitral Permanent Court on Spacial Disputes and Co-vice president of the International Hague Group of Governance on Spacial Resources. 
---
Philip de Man
Philip De Man is currently working as a postdoctoral fellow funded by the Research Foundation - Flanders with the Leuven Centre for Global Governance Studies in Leuven, Belgium. He received his PhD in international space law in 2015 and has since continued his work on the interplay between international, regional and national levels of space law-making. Philip is a senior researcher and lecturer in international and European space law at the University of Leuven's Advanced Master of Science in Space Studies. In addition, Philip is an expert adviser to the Belgian delegation at the Legal Subcommittee of the United Nations Committee on the Peaceful Uses of Outer Space. His previous positions include that of legal adviser and case manager at the International Criminal Tribunal for the former Yugoslavia, and adviser to the Permanent Mission of Belgium to the United Nations in New York for the UNGA second committee.
Further, Philip De Man is the Flemish representative for YouSpace, a Belgian initiative bringing together students and young professionals with an interest in outer space with people working in space industry, institutions and academia. His broad range of interests in the legal field are reflected in publications on a wide variety of topics, ranging from space law and international humanitarian law through global governance and the law of international organisations to foreign direct investment and international criminal law. Among his most recent publications is the monograph 'Exclusive use in an inclusive environment: the meaning of the non-appropriation principle for space resource exploitation' as part of the Springer Space Regulations Library.
---
John Goehring
John Goehring is a Judge Advocate in the United States Air Force. He is currently assigned to the Operational and International Law Directorate at Air Force Headquarters and was previously assigned to Air Force Space Command as a space law attorney and instructor. In these positions Major Goehring has advised senior Air Force leaders in a wide range of international and space matters, instructed space operators in space law and the law of war, and participated in numerous multi-state space conflict simulations. He has also presented at international space law conferences and published original articles on the topics of space law governance and the international obligation to regulate commercial space activities. Major Goehring received his LL.M in Air and Space Law from McGill University, where he wrote his thesis on the International Code of Conduct for Outer Space Activities.
---
Ulf Haeussler
Ulf Haeussler is currently a Counselor for European Union Law in the Federal Ministry of Defense of the Federal Republic of Germany (MOD Germany). His previous assignments include Counselor for Legal Aspects of Security and Defense Policy in MOD Germany, Senior Fellow at National Defense University (Washington, D.C., USA), Assistant Legal Advisor at Headquarters, Supreme Allied Commander Transformation, several legal positions in the German Armed Forces, and periods as a research fellow in international law at the Universities of Würzburg and Konstanz, Germany. Ulf's exposure to space law entails the development of legal advice to legislative drafting processes as well as policy decision making both at domestic and European Union level, space related matters of multilateral politico-military cooperation, and various legal aspects of space support to military operations (including litigation). Ulf completed his legal education in Germany (First State Examination: Regensburg University, Second State Examination from: Ministry of Justice of the Free State of Bavaria); he successfully completed the 126th Senior Course at the NATO Defense College (Rome, Italy). He is also a member of the International Law Association's Committee on Nuclear weapons, non-proliferation & contemporary international law, the Board of Directors of the International Society for Military Law and Law of War, and the Editorial Board, The Military Law and The Law of War Review.
---
George Kyriakopoulos
Georgios (George) D. Kyriakopoulos is Assistant Professor of International Law, School of Law, National and Kapodistrian University of Athens.
He has a BA in Law Studies, School of Law, National and Kapodistrian University of Athens (NKUA); D.E.A. in International Law, D.E.A. in Political Science, University Paris 2 (Panthéon-Assas), France; and Docteur en droit (PhD) in International Law, Paris 2 University (Panthéon-Assas), on the subject of «La sécurité de l'aviation civile en droit international public»), which was awarded the Prix de thèse of the French Society of Air and Space Law.

Dr. Kyriakopoulos has been a Professor in International law at the School of Law of NKUA since 2009. Previously, he was Professor of International and Air Law at the Military Aviation Academy (1998-2002), and a member of the Greek Air Accident Investigation and Aviation Safety Board (2008-2010). He is admitted to the Bar of Athens, and also a member of the Board of Directors of the Hellenic Society of International Law and International Relations; the point of contact (Greece) for the European Center of Space Law (ECSL); member of the Space Law Committee of the International Law Association (ILA); and a member of the International Institute of Space Law (IISL); Since 2016, Dr. Kyriakopoulos has been a Delegate for Greece at ICAO, UNCOPUOS and COSPAS-SARSAT, and since 2017, he has been Rapporteur to the Scientific Council of the Greek Ministry of Foreign Affairs.
---
Peter Hulsroj
Peter Hulsroj is currently working as a senior legal consultant at the Provisional Technical Secretariat of the Comprehensive Nuclear-Test-Ban Treaty Organisation (CTBTO). Before this Peter was the Director of the European Space Policy Institute (ESPI) in Vienna, Austria, following-on from an assignment as the Director of Legal Affairs and External Relations of the European Space Agency, ESA. Peter has also been a practising attorney in Copenhagen, a contracts officer at ESA in the Netherlands, and the Chief of Legal Affairs of CTBTO. He was educated at the University of Copenhagen and Harvard Law School. Peter has written a number of articles on international human rights, public international law, international governance, space and space law, and is the author of two books, one in the social science domain, The Principle of Proportionality, and another on philosophy and ethics, What If We Don't Die? The Morality of Immortality. Peter furthermore writes a blog on social and philosophical issues, www.whatifwedontdie.com and was during his ESPI time the author of a blog on space policy.
---
Ms. Deborah Housen-Couriel
Deborah is a senior research fellow at the Interdisciplinary Cyber Research Center at Tel Aviv University, the Herzliya Institute for Counter-Terrorism, and the Minerva Center at Haifa University's Law Faculty. She teaches courses on cybersecurity law and regulation at the former two, with a focus on the interaction among public international law, domestic legal systems and contemporary technological developments in cyberspace. A member of the Israeli bar, she has an independent legal practice specializing in Israeli and global cybersecurity law, also serving as Special Counsel to the New York law firm Zeichner, Ellman and Krause. Deborah is currently serving on the Advisory Board for the Global Forum on Cyber Expertise. She was a member of the International Group of Experts that drafted the Tallin 2 manual on state activity in cyberspace; and of the ILA's Study Group on Cybersecurity, Terrorism and International Law. In 2010-11, she co-chaired the National Cyber Initiative's Policy and Regulation Committee, under the aegis of the Prime Minister's Office; and served as a member of Israel's National Cyber Bureau's public committee on the cyber professions. Between 2007-2014, Deborah was Director of the Wexner Foundation's Israel Fellowship Program, which develops public leadership at the highest levels in Israel and the US together with the Harvard Kennedy School. Prior to these positions, Deborah was Director of the Department of Regulation and International Treaties and served in the Director-General's Bureau of the Israeli Ministry of Communications (1994-2005). While at the Ministry she served on delegations to the WTO, the ITU, the Oslo Accords negotiations, and those for the peace treaty with Jordan. She received her B.A. in History and Anthropology summa cum laude from Wellesley College and the Ècole de Sciences Politiques in Paris; her LL.B. and LL.M (cum laude) from Hebrew University; and an MC-MPA from Harvard's Kennedy School of Government as a Wexner Foundation Fellow in 2000-2001.
---
Christopher Johnson
Chris Johnson is the Space Law Advisor for Secure World Foundation. Mr. Johnson holds a Bachelor's of Art degree in English from Michigan State University, a Juris Doctor from New York Law School, and an Advanced Masters in Law in Air and Space Law from Leiden University's International Institute of Air and Space Law. He also has professional certificates from New York University's School of Continuing and Professional Studies, the Oxford Institute of Legal Practice, the European Centre for Space Law, the Hague Academy of International Law, and the International Institute of Humanitarian Law. Prior to joining SWF, Mr. Johnson worked as an attorney in New York City and entered the space field in 2010 as an intern at the United Nations Office for Outer Space Affairs in Vienna, Austria during the 53rd Committee on the Peaceful Uses of Outer Space. He has also served as an intern in the Office of International and Interagency Relations at NASA Headquarters in Washington DC, and as a legal stagiaire in the International Law and EU Legal Affairs division at the European Space Agency's Legal Department at ESA Headquarters in Paris. As a member of the Space Generation Advisory Council, Mr. Johnson co-founded the Space Law and Policy Project Group in 2012. Mr. Johnson is now a Professor of Law (Adjunct) at the Georgetown University Law Center, where he co-teaches the spring Space Law Seminar, and is Faculty Member at the International Space University.
---
Elina Morozova
Elina Morozova is Head of the International and Legal Service at the Intersputnik International Organization of Space Communications (intergovernmental satellite telecommunication organization headquartered in Moscow, Russia). Before joining Intersputnik in 2005, she was working at the legal department of a major Russian telecommunications company. Specializing in the field of international space and telecommunications law, she focuses on issues related to the use of the radio frequency spectrum and satellite orbits, operation of geostationary and non-geostationary satellites, provision of access to the satellite capacity and satellite telecommunications services. Elina Morozova earned two university degrees in international law and world economy from the All-Russian Academy of Foreign Trade under the Ministry of Economic Development and Trade of the Russian Federation and holds an LL.M in International Business Law from the University of Manchester. She is a member of the Russian Association of International Law, heads the working group for the revision of the regulatory instruments of the Regional Commonwealth in the Field of Communications (RCC) and serves as Director on the Board of the International Institute of Space Law (IISL).
---
Ms. Rada Popova
text to follow shortly.
---
Ksenia Shestakova
Ksenia Shestakova is Associate Professor of International Law at St Petersburg University (Russia). She holds a PhD in International Law from St Petersburg University. Apart from teaching general courses in public international law for undergraduate and master students since 2014. She also taught elective course on Space Law. Prof. Shestakova is the Head of St Petersburg University International Moot Courts Program, she coached University teams for Manfred Lachs Space Law and Philip Jessup International Law Moot Court Competitions. She is an author of a number of journal articles on space law in Russian and English. She headed one and was a researcher in several research projects funded by Russian Science Foundation and Russian government. The topics of the research covered the history and theory of international law, including the limits of prohibition to use of force international law. Since 2017, she is a member of International Institute of Space Law
---
Jinyuan Su
Jinyuan Su is currently a Professor at Xi'an Jiaotong University School of Law, China. His research interests lie in outer space law, the law of the sea, and international aviation law. Dr. Su holds a PhD in International Law from Xi'an Jiaotong University. He was an Erin J.C. Arsenault Fellow (2014-2015) at the McGill Institute of Air and Space Law, a visiting research fellow (2009-2010) at the Lauterpacht Centre for International Law, University of Cambridge, and a visiting scholar (2008-2009) at School of Law, King's College London. Dr. Su is a member of Governance Group of the Space Security Index (SSI), a lead drafter for the McGill project of Global Space Governance, and a member (2016-2018) of the Global Future Council on Space Technologies of the World Economic Forum (WEF).
---
Guoyu Wang
Guoyu WANG (1979-), Doctoral degree in Law and Economics, Associate Professor, Deputy Director, Institute of Space Law, Beijing Institute of Technology (BIT); Legal Counsellor in Space Law, CNSA Lunar Exploration and Space Project Center(2016-), Space Security Consultant of United Nations Institute for Disarmament Research (UNIDIR) (2015), Academy Senior Fellow of Royal Institute of International Affairs (Chatham House), U.K. (2014); Visiting Scholar, National Center for Remote Sensing, Air and Space Law, Mississippi University, U.S..(2011-2012); Space Policy Expert representing China, APSCO Joint Small Multi-Mission Satellite Constellation Project (2016);
Dr. Wang has been severed as a Chinese delegate, Legal Consultant of the United Nation Committee on the Peaceful use of Outer Space (UNCOPUOS)(2012-), Inter-governmental Space Debris Coordination Committee (IADC)(2014-), as well as a Chinese expert in the Long-term Sustainability for Outer Space Activities Working Group of UNCOPUOS(2012-), has been representing China for international space rules and policies negotiation and drafting.
Dr. Wang's researches focus on international and national space law, international space politics. Dr. Wang's expertise includes legal and political analysis on space security issues, inter alia, arms control in outer space and space debris mitigation and remediation; space natural resources use and exploration; and China space legislation.