Associate Experts are also deeply involved in the rule-drafting and review process of the MILAMOS Project. Due to their other professional commitments, and inability to be fully involved as a Core Expert, their expertise and input are called upon on an ad-hoc basis by the Editorial Committee.
Associated Experts involved in the MILAMOS Project include:
Dr. Shakeel Ahmad (McGill University)
Ms. Svenja Berrang (German Armed Forces)
Dr. Elena Carpanelli (University of Parma)
Dr. Elena Cirkovic (National Research University Higher School of Economics-St. Petersburg, Russian Federation)
Prof. Armand de Mestral (McGill University, Canada)
Prof. Frédéric Mégret (McGill University, Canada)
Prof. Marco Sassoli (University of Geneva)
Dr. Kuan Yang (Beijing Institute of Technology)
---
Shakeel Ahmad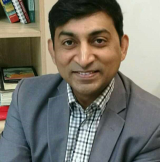 Dr. Shakeel Ahmad holds the position of Erin J.C. Arsenault Research Fellow (2018-2019) at the Institute of Air and Space Law (IASL) at the Faculty of Law at McGill University. Previously, he has served as an Assistant Professor and Focal Person for Centre of International Law at National Defence University (NDU), Islamabad. He  received his Ph.D in international law from China University of Political Science and Law (CUPL), Beijing, and LLM in International Law from Law School, University of Edinburgh, UK. His Ph.D research is about legality of the US Drone strikes in Pakistan which concerns with the principle of right of self-defence during Jus ad Bellum and Jus in Bello. His published articles are titled as "Alleged Fragmentation of International Law: Magnitude of the Problem and Available Solutions", "A Legal Assessment of the US Drone Strikes in Pakistan" and "Dynamics of Customary International Law: Negotiation, Transformation and Codification." In addition to his legal background, he also holds MA degree (with Distinction) in International Relations and M. Phil (American Studies) from Quaid-i-Azam University, Islamabad, Pakistan.
---
Svenja Berrang
Svenja Berrang joined the legal branch of the German Armed Forces in 2014. She is currently a lecturer in military law at the German Army Officers´ Academy where she teaches future German and International Army Officers national and international military law, including IHL and international law regarding the use of force. Between 2014 and 2016 Svenja was a Legal Advisor to the German Air Operations Command. She was responsible for all legal aspects regarding air and space operations affecting the Air Operations Command including the German Space Situational Awareness Center. She prepared and participated in various exercises and wargames as the Legal Advisor Air and Space Operations.
Svenja completed her legal education in Germany (First State Examination: Humboldt University Berlin, Second State Examination: Berlin) and holds a LL.M. in International Human Rights Law and Terrorism Law (Distinction) from the Lancaster University. She also participated in the Air and Space Operations and the Law Course of the International Institute of Humanitarian Law, San Remo.
---
Elena Carpanelli
Elena Carpanelli is Postdoctoral Research Fellow in Public International Law at the Centre for Studies in European and International Affairs of the University of Parma (Italy). She holds a Ph.D. in Public International Law from the University of Milan-Bicocca (2016) and a master's degree in Law (cum laude) from the University of Parma (Italy) (2009). In 2011 she completed cum laude the LL.M. (Adv.) in Air and Space Law at the University of Leiden (The Netherlands). Before starting her Ph.D., Mrs. Carpanelli had worked for two years (2011-2013) in the Milan office of the law firm Pirola, Pennuto, Zei & Associati, where she practiced mainly aviation and corporate law. She had previously worked as an intern at the United Nations Office for Outer Space Affairs and at the Geneva Academy of International Humanitarian Law and Human Rights. Mrs. Carpanelli has published in several fields of international law, including space law, human rights law and environmental law. She is admitted to the Milan bar.
---
Elena Cirkovic
Elena Cirkovic completed her PhD at Osgoode Hall Law School and received an MA and HonBA from the University of Toronto. She is an interdisciplinary and transnational scholar having worked in Germany, Canada, Australia, Turkey, and more recently, Russia (at the National Research University Higher School of Economics, St. Petersburg). Dr. Cirkovic's research on the international public law, international humanitarian law, transnational law, indigenous rights, environmental protection, architecture, and history has been published in the German Law Journal, Law and Critique, Comparative Law Journal, as well as edited volumes.
Dr. Cirkovic has held a variety of positions including visiting research and postdoctoral posts with Bonn University and Melbourne Law School. My current research projects and publications focus on the commercialisation of the Arctic and outer space. She is also a Visiting Researcher at the Faculty of Law, Erik Castrén Institute of International Law and Human Rights and Affiliated Visiting Researcher at the Aleksanteri Institute (University of Helsinki). Web: https://elenacirkovic.com
---
Marco Sassòli
A citizen of Switzerland and Italy, Marco Sassòli is professor of international law at the University of Geneva, Switzerland. From 2001-2003, he has been professor of international law at the Université du Québec à Montreal, Canada, where he remains associate professor. He is also commissioner and alternate member of the Executive Committee of the International Commission of Jurists (ICJ).
Marco Sassòli graduated as doctor of laws at the University of Basel (Switzerland) and was admitted to the Swiss bar. He has worked from 1985-1997 for the International Committee of the Red Cross (ICRC), at the headquarters, inter alia as Deputy Head of its Legal Division, and in conflict areas, inter alia as Head of Delegation in Jordan and Syria and as protection coordinator for the former Yugoslavia. During a sabbatical leave in 2011, he joined again the ICRC delegation in Islamabad. He has also served as registrar at the Swiss Supreme Court, and from 2004-2013 as chair of the board of Geneva Call, an NGO engaging non-State armed actors to respect humanitarian rules. From 2009-2016, he was director of the Department of international law and international organization at the University of Geneva.
He has published on international humanitarian law, human rights law, international criminal law, the sources of international law and the responsibility of states and non-state actors.
---
Kuan Yang

Dr. Kuan Yang is currently a lecturer of international law at Beijing Institute of Technology (BIT) School of Law. He is also a researcher at the BIT Institute of Space Law and the Space Law Center of China National Space Administration (CNSA). Dr. Yang is an Erin J.C. Arsenault Research Fellow (2017-2018) at the McGill Institute of Air and Space Law. He is also a member (2017-2018) of the Global Future Council on Space Technologies of the World Economic Forum (WEF). Dr. Yang holds a Ph.D. in international law from Trinity College Dublin (2016). His research interests lie in international and national space law, public international law, aviation law, and the law of the WTO. He has published in several fields of international law and worked on a number of research projects funded by the State Administration of Science, Technology and Industry for National Defense (SASTIND), CNSA, the China Institute of Space Law, the Asia Pacific Space Cooperation Organization (APSCO), etc.