The Group of Technical Experts is composed of scientists and technical experts who are specialised and highly knowledgeable in the domain of outer space. Their expertise will provide Core Experts with the necessary technological specifities, scientific certainties and facts about the space environment, the state of current and future developments in rocketry, ballistic missile technology and space weaponry. The input and support of the Technical Experts will ensure that the legal deliberations are grounded in scientific facts and technical realities and properly contextualised in the outer space environment.

The Technical Experts of the MILAMOS Project are:
Dr. Laura Grego (Union of Concerned Scientists) (Lead Technical Expert)
Mr. Gilles Doucet (retired) (Department of National Defence, Canada)
Col. John Giles (US Air Force)
Dr. Bhupendra Jasani (King's College London)
Dr. Jonathan McDowell (Harvard-Smithsonian Center for Astrophysics)
Mr. Brian Weeden (Secure World Foundation)
Mr. Frank de Winne (European Space Agency)
---
Laura Grego
Dr. Laura Grego focuses on the technology and security implications of national missile defense and of space security. She is the author or co-author of roughly 30 peer-reviewed, published papers on a range of topics, including cosmology, space security, and missile defense.
Since joining UCS in September 2002, she has been cited by Boston Globe, Chicago Tribune, Los Angeles Times, New Scientist, New York Times, Washington Post and USA Today, and has appeared on CNN, Fox News, the Discovery Channel, and NPR. She also has testified before Congress and addressed the United Nations Conference on Disarmament on space security issues.
Before joining UCS, Grego was a postdoctoral researcher at the Harvard-Smithsonian Center for Astrophysics. She earned a doctorate degree in experimental physics at the California Institute of Technology and a bachelor of science degree in physics and astronomy at the University of Michigan.
---
GIlles Doucet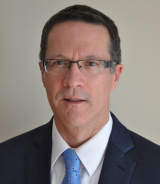 Gilles Doucet is an independent space security consultant with expertise in satellite technologies, military space capabilities and applications, and international space security cooperation. Doucet recently retired from the Canadian Department of National Defence (DND) after 35 years as a scientist with Defence R&D Canada (DRDC) where he held numerous positions and completed a multitude of projects researching, analyzing and assessing space capabilities relevant to military applications. From 2013 to 2016, Doucet headed the Space, Strategic Missiles and Directed Energy analysis team at DND. This multidisciplinary scientific team produces numerous technical capability assessments which support a variety of Canadian government departments and agencies: the Canadian Armed Forces for operations, threats and force development; DND for strategy and policy; and Global Affairs Canada for technology exports and international relationships. Doucet served in a similar role from 1998 to 2008 while leading the Space C4ISR assessment team in DND.
For three years (2010-2013) Doucet was lead for S&T capability management at DRDC, while serving within the Office of the Chief Scientist. Doucet's experience also includes a diplomatic role, serving as Counselor for Defence R&D at the Canadian Embassy in Paris, France from 2008 to 2010 where he managed, on behalf of DRDC, the defence research relationship between Canada and France. Doucet began his career with DND in 1981 and has completed numerous research studies on satellite technologies and applications relevant to military operations, initially as a researcher, then as a project and team lead. His numerous technical publications have restricted distribution within government agencies.
Doucet holds Bachelor of Applied Science (1981) and Master of Applied Science (1993) degrees from the University of Ottawa, both in Mechanical Engineering.
---
John Giles
Colonel John W Giles is Chief, Space Operations Division at Headquarters United States Air Force. He received his commission through Officer Training School in 1992 and has performed space operations commanding, controlling, and launching satellites.  He has extensive experience in the Air Operations Center and deployed in support of Operations JOINT FORGE /JOINT GUARDIAN (2001), ENDURING FREEDOM (2001), IRAQI FREEDOM (2008), and ISAF Joint Command (2012). Col Giles is a graduate and former instructor of the USAF Weapons School, former National Defense Fellow at the Defense Advanced Research Projects Agency, a graduate of the School for Advanced Air and Space Studies, and a graduate of the Dwight D. Eisenhower School for National Security and Resource Strategy.  He is former Deputy Commander of the 50th Network Operations Group at Schriever Air Force Base, Colorado and former Commander of the 45th Operations Support Squadron at Patrick Air Force Base, Florida. Most recently, he was Commander of the 614th Air Operations Center and Director of the Joint Space Operations Center (JSpOC) at Vandenberg Air Force Base, California.  The JSpOC provides Joint Functional Component Command for Space the mechanism to perform Global Space Coordinating Authority, obtain global Space Situational Awareness, and protect US and coalition space assets.
---
Bhupendra Jasani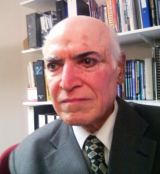 Dr. Bhupendra Jasani has an MSc in nuclear physics and a PhD in nuclear physics and nuclear medicine, University of London. Between 1958 and 1972, he worked for the British Medical Research Council and then joined the Stockholm International Peace Research Institute (SIPRI) in Sweden in February 1972 before joining, in October 1987, the Royal United Services Institute for Defence Studies, London, as a Rockwell International Fellow. His main interests are nuclear non-proliferation and militarisation of outer space. In 1984 he conceptualised the Western European Union Satellite Centre, now known as the European Union Satellite Centre supporting the European Union and is an Agency of the Council of the European Union, one of the key institutions for EU's Security and Defence policy.
In 1990, he joined the Department of War Studies, King's College London, University of London where he developed the use of commercial remote sensing satellites for applications to monitor multilateral arms control treaties (nuclear, chemical and conventional weapons), confidence building measures and peacekeeping operations. Between 1996 and 2000, he had written several reports for the International Atomic Energy Agency (IAEA) on behalf of the UK and German Governments on the use of commercial observation satellites to enhance the Agency's safeguards procedures. In 2003 the European Commission (EC) established the Global Monitoring for Security and Stability (GMOSS) study in which he coordinated treaty monitoring and early warning of conflicts and natural disasters projects using commercial remote sensing satellites. He was actively involved in the Palme Commission, an Independent Commission on Disarmament and Security Issues headed by the late prime minister of Sweden, Olof Palme and contributed to the final report of the Brundtland (the then Prime Minister of Norway) Commission (1987) on Our Common Future. He was a Member of the World Economic Forum's Network of Global Agenda Council on Space Security 2011-2014.
He is an Adjunct Professor, Faculty of the International Strategic and Security Studies Programme, National Institute of Advanced Studies, Bangalore, India. Until recently, he lectured each year at the International Space University, Strasbourg, France on the space assets for verification and also the dual nature of these capabilities. More recently he was appointed an Adjunct Professor at ISU.
He received the Gold Asian Achievers Award for 2011 in the Professional of the Year Category from the Asian Business Publications (ABPL), Asian Voice (English) and Gujarat Samachar (Gujarati), the premier newsweeklies for British Asians in the UK. He is on the editorial board of the Space Policy, a journal that specifically deals with all aspects of outer space activities. Apart from 25 scientific publications, he has published over 200 papers on nuclear and space arms control issues. He has written, edited and co-edited some 21 books and monographs on these subjects, the most recent being Commercialisation of Space-Opportunities and Challenges (2014).
---
Jonathan McDowell
Dr. Jonathan McDowell is the editor of Jonathan's Space Report, a free internet newsletter founded in 1989 which provides  technical details of satellite launches. Dr. McDowell's web site, planet4589.org, provides the most comprehensive historical list of satellite launch information starting with Sputnik, and he carries out research on space history topics using original sources including declassified DoD documents and Russian-language  publications.
McDowell is an astrophysicist at the Harvard-Smithsonian Center for Astrophysics in Cambridge, MA, USA. He studies black holes, quasars and X-ray sources in galaxies, as well as developing data analysis software for the X-ray astronomy community. He currently leads the group which plans and tests the science analysis software for the Chandra space telescope. Dr. McDowell's scientific publications include studies of cosmology, black holes, merging galaxies, quasars, and asteroids.
Dr. McDowell has a B.A in Mathematics (1981) and a Ph.D in Astrophysics (1987) from the University of Cambridge, England. Minor planet (4589) McDowell is named after him.
---
Brian Weeden
Dr. Brian Weeden is the Director of Program Planning for Secure World Foundation and has 17 years of professional experience in space operations and policy. His wealth of technical knowledge and expertise allow him to provide critical analysis that supports development of space policy.
In his current role as Technical Advisor, Dr. Weeden conducts research on space debris, global space situational awareness, space traffic management, protection of space assets, and space governance. He also organizes national and international workshops to increase awareness of and facilitate dialogue on space security, stability, and sustainability topics. He is a member and former Chair of the World Economic Forum's Global Agenda Council on Space. 
Prior to joining SWF, Dr. Weeden served nine years on active duty as an officer in the United States Air Force working in space and intercontinental ballistic missile (ICBM) operations. As part of U.S. Strategic Command's Joint Space Operations Center (JSpOC), Dr. Weeden directed the orbital analyst training program and developed tactics, techniques and procedures for improving space situational awareness.
Respected and recognized as an international expert, Dr. Weeden's research and analysis have been featured in The New York Times, The Washington Post, National Public Radio, USA Today, The BBC, Fox News, China Radio International, The Economist, The World Economic Forum's Annual Meeting in Davos, academic journals, presentations to the United Nations, and testimony before the US Congress.
Dr. Weeden holds a Bachelor of Science Degree in Electrical Engineering from Clarkson University, a Master of Science Degree in Space Studies from the University of North Dakota, and is also a graduate of the International Space University Space Studies Program (2007, Beijing).  He holds a doctoral degree in Public Policy and Public Administration at George Washington University in the field of Science and Technology Policy.