Derek Nowrouzezahrai
Academic title(s):
Director - Centre for Intelligent Machines
Director - Graphics & Imaging Lab
Core Academic Member - Quebec Artificial Intelligence Institute (Mila)
Affiliate Member - School of Computer Science
Affiliate Member - Bensadoun School of Retail Management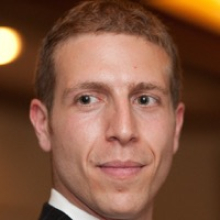 Department:
Department of Electrical and Computer Engineering
Unit:
Centre for Intelligent Machines
Courses:
ECSE 222: Digital Logic
ECSE 443: Introduction to Numerical Methods for Electrical Engineering
ECSE 446: Realistic Image Synthesis
ECSE 546: Advanced Image Synthesis
Areas of interest:
Monte Carlo, Density Estimation, & MCMC
How do we numerically solve multi-dimensional path-space integrals for realistic image synthesis?
Editing Physically-based Light Transport
Can we devise intuitive controls to edit physically-based lighting in synthetic images?
Basis-space Methods of Dynamics & Lighting
Can we use analytic bases to simulate physical dynamics in reduced-dimensional spaces?
Editing Complex Fluid Simulations
How do digital artists author turbulent fluid simulations? Can we design tools to help them?
Manufacturing Passive Optics & Probes
Can combining computation with 3D fabrication allow us to warp & capture light in the real world?