Google Code for Remarketing Tag - Bloom
At McGill SCS, we believe that education should be accessible to all, and one's financial situation should never stand in the way of them achieving their personal or professional goals. This is why we have created a donor-funded, needs-based bursary system that seeks to help students during financial hardship. We also believe that academic performance should be rewarded, and that's why we've created a donor-funded, merit-based scholarship program. Learn more with the information below.
Graduating Prizes
Graduating Prizes are awarded to graduating students based on academic excellence.
Dean's Honour List
For SCS students who graduate in the top 10% of their program. This formal recognition takes place at Convocation and is recorded on your transcript.
The American Express Prizes in Management – Finance
Awarded for overall academic performance for the top student graduating with the Diploma in Applied Finance. Awarded at each Spring and Fall convocation. Value: $350 each.
Bernard J. Finestone Prizes in General Insurance
Awarded to the top student in the General Insurance I course and the top student in the General Insurance II course. Value: $400 each.
Jacob Jonker Memorial Prize
Awarded to the top student graduating with the Diploma in Management (General). One prize will be available for each of the Spring and Fall convocation. Value: minimum $500 each.
The Edward C. Webster Prize in English as a Second Language
Awarded annually to the top student in the Certificate of Proficiency in English program. Value: $300.
McGill Associates Prize in Management
Awarded to the top student in the Certificate in Management Program. Value: $300.
McGill Associates Prizes in Translation
Awarded to the top student in the Certificate in Translation program. Two prizes are awarded – English to French and French to English. Value: $300 each.
Resolute Forest Products Prizes
Awarded to the top student in the Diploma in Management. Awarded at the Spring and Fall convocations. Value: $350 each.
Tata Communications Prize in French as a Second Language
Awarded to the top student in the Certificate of Proficiency in French program. Value: $300.
McGill SCS Scholarships
A limited number of donor-funded, merit-based scholarships are awarded to students each year to recognize academic excellence.
To be eligible for a scholarship, you must be admitted in a program at the School and be registered in the current session.  The amount and number of scholarships issued varies from year to year, depending on funds received and donor specifications. The scholarships are selected and awarded by the SCS Scholarship Committee on an annual basis. Eligible candidates will be contacted by the School.
Available Scholarships
Arthur & Crystal Lau Continuing Education Scholarship
Rania El-Alloul Scholarship
Barbara Seal Scholarship
Bruce and Roberta Bolton Scholarship
CORIM Scholarship
Rita-Lumba Bacani & J. Bacani Scholarship
Doudak Scholarship
Archibald Scholarship (Languages, Communication & Translation)
A. C. Y. Scholarship (Health & Social Services Programs)
Centre culturel syrien Scholarship
MACES Scholarships
Lecturer's Scholarship (General Management, International Business and Entrepreneurship)
Other SCS Scholarships
McGill SCS Bursaries
Thanks to donor contributions, the McGill School of Continuing Studies is able to offer a limited number of bursaries to students demonstrating financial need to assist them in covering a portion of their tuition expenses
Please note that the SCS Bursaries are for the School of Continuing Studies students and as such, students from other faculties of McGill are not eligible to apply.
To be eligible, students must meet the following criteria:
Be a full-time or part-time student, admitted to and registered in a credit Program at the School of Continuing Studies.
Be registered in at least one 3-credit course in your program in the Fall 2021 term
Be a Canadian citizen, permanent resident (with cards), or a refugee (Students who were refugees within the last 5 years can apply. Supporting documentation of previous refugee status will be required).
Able to receive funds through an active student account on Minerva
Be a student in satisfactory standing
Note: Independent Special students are not eligible for SCS bursaries.
Available Bursaries
The following Bursaries are available, for the Fall 2021 term, with varying amounts ranging from $500.00 to $1,500.00:
Joseph Chalhoub and Sandra Albers-Chalhoub Bursary
Arthur & Crystal Lau Continuing Education Bursary
Hervé De Fontenay Memorial Bursary
G. Evans, J. Toti and L. Evans Bursary
K. G. Ejjeh Bursary (for Syrian Refugees)
Nizar Qabbani Bursary for SCS (preference given to Syrian students)
P. Keays Bursary
Nizar Qabbani Bursary for SCS (preference given to Syrian students)
Other Bursaries for Syrian Students (and Refugees)
Other Bursaries for Indigenous students
Other SCS Bursaries General
Terms and Conditions
Bursaries are intended as a partial support for tuition expenses.
Bursary funds are limited and there is no guarantee that you will receive a Bursary that you apply for.
The School determines how and when Bursaries are issued and amounts awarded may vary based on donor funding.
You may submit one application only, per term. You will be considered for all Bursaries for which you are eligible.
You may only receive one SCS Bursary in a particular term.
After receiving a Bursary, you are eligible to apply for and receive another Bursary in subsequent terms.
Total Bursary payment will not exceed $1,500.00 (one thousand five hundred dollars) per student over a 12 month period.
The application deadline for Fall 2021 is October 22, 2021.
The School of Continuing Studies reserves the right to verify the information provided on the application. Inconsistencies may result in a reassessment or cancellation of the applicant's award.
If a student has a bursary in the term of withdrawal, it may be revoked. If the award paid into the student's fee account, it will be reversed out of the fee account, potentially creating a balance owing to the University.
How to Apply for an SCS Bursary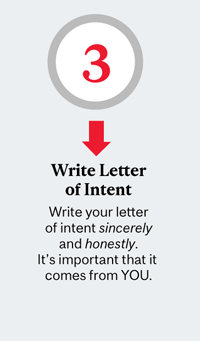 To apply for a bursary, you must:
Print, complete and sign the bursary application form and email it to

bursaries.scs

[at]

mcgill.ca

. Incomplete forms will not be considered.
When completing the Financial Profile section of your application, please ensure that you:

 

Write legibly and indicate annual household amounts in all instances.

 

All amounts must be in Canadian dollars and include the preceding 12 months, except for Gross Employment Income which should reflect the previous year (January 1 – December 31, 2020) as reported on your latest federal tax return.

 

Complete all fields, even if that means entering a "zero."

Double-check all calculations. Ensure that TOTAL lines are summed and complete, as we will not do any recalculation.

Your Letter of Intent (Part 3 of your Application Form) must be original. Plagiarized or duplicated letters will disqualify you as a bursary candidate.
To finalize your application, once you have submitted your application documents (completed bursary application form and letter of intent) you may be required to "confirm" additional information. You will be contacted by the School once your forms are reviewed if such is the case.
Please ensure to refer to your 2020 Income Tax Notice of Assessment or Avis de cotisation (federal, provincial, or both) to complete your form. If you have not filed in 2020, you will have to provide an explanation in writing.
If you require any help with your Financial Profile, please contact us at bursaries.scs [at] mcgill.ca BEFORE submitting your application.
If you still have questions regarding the application process, you can email us at bursaries.scs [at] mcgill.ca. We do not send confirmation of receipt emails for bursary applications.
Please allow 3 – 5 business days for a response to your inquiries as we are working remotely.
Bursary Review Process
All complete applications will be reviewed by the Selection Committee.
If you have been selected to receive a bursary, you will be informed via your McGill email about 10 – 12 weeks after the application deadline.
Decisions as to bursaries granted and amounts awarded are final. SCS retains the right to cancel a student's Bursary payment upon it's discretion.
Payment Process
Payment schedules are determined at the School's discretion. All payments will be deposited in your Minerva account in one lump sum, in Canadian funds.
Deposits will be made after the Add/Drop date. If you withdraw from your courses or program, the funds will not be issued. If you are not an active student of the School you cannot receive a Bursary.
All funds issued must be used towards tuition. You will still be responsible for the payment of all costs charged to your account, and bursary payments may not correlate with tuition deadlines.
Financial Aid for University Staff
McGill staff should see the Department of Human Resources for details concerning Requests for Educational Assistance and Scholarships for McGill staff dependents.