Event
VFX Trends in Canada: The Next 5 Years - A Conversation with Industry Leaders
Thursday,
July
15,
2021
17:30
to
18:30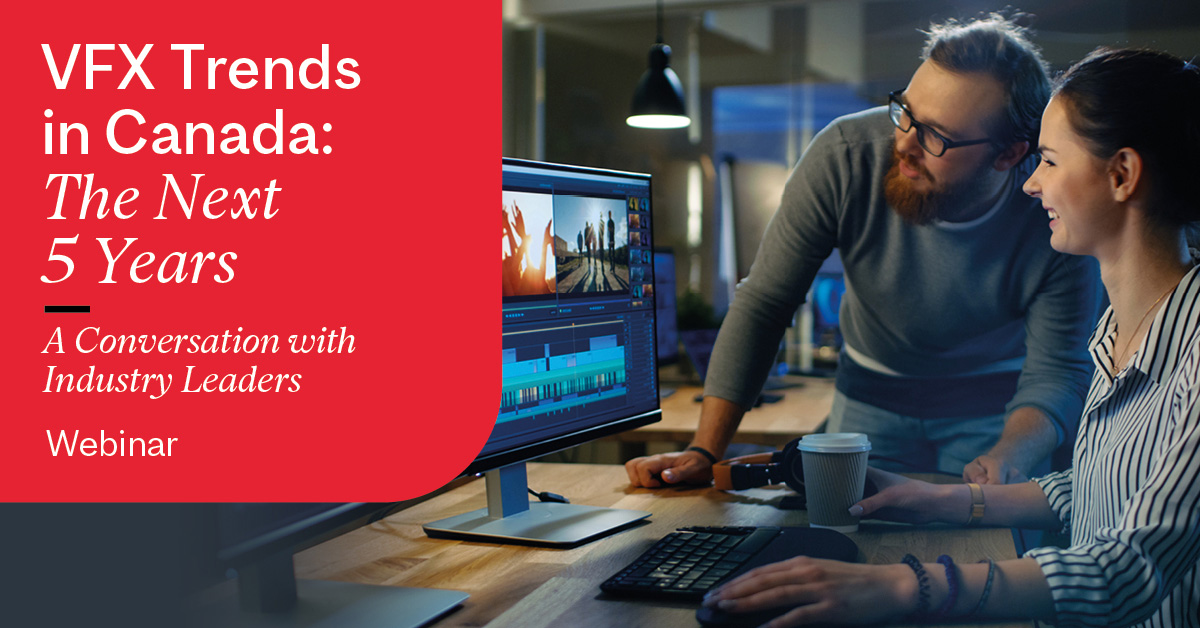 With internet penetration growing around the world and streaming video now the norm, the VFX industry has become one of the fastest growing segments in the global entertainment market. To deliver superior content, VFX is being used not only by platforms like Netflix, Amazon, Hulu and Twitch, but also on YouTube, Twitter and Facebook. As a result, demand for VFX content to power immersive experiences such as streaming video, Augmented Reality and Virtual Reality is growing exponentially.  

But what does the future hold?  

Join us for a live interactive webinar to explore the next 5 years of VFX in Canada as experts from across the sector explore trends, challenges and opportunities in the sector. During this event, our panelists will also discuss:  
 
What is Montreal's position on planet VFX?  
What challenges will Montreal studios face in the next 5 years?  
As China and India emerge as film powerhouses, how will this affect the industry? 
What will be the impact of outsourcing? 
What new platforms for entertainment and movie production are expected to hit the market?  
Which emerging technologies do we need to know about and how will they affect VFX? Will virtual production pose a threat to VFX studios or offer opportunities? 
How might those in the industry get a head start and be prepared for these changes?  

If you'd like to get started in VFX, our panelists will also offer tips on what to do to enter this fun and fast-growing industry. 
Meet your Panelists

Host: David Kynan, Associate Director of Marketing and Communications, McGill School of Continuing Studies

For more information, contact us at pd.conted [at] mcgill.ca