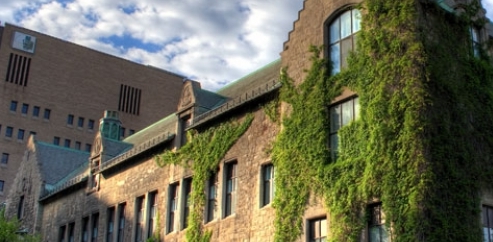 Telephone: +1-514-398-1534
Fax: +1-514-398-7461
E-mail (general): info.bme [at] mcgill.ca
Master's and Graduate Certificate in Translational BME: translation.bme [at] mcgill.ca
Address
Department of Biomedical Engineering
Duff Medical Building
McGill University
3775, rue University, Room 316
Montréal, QC H3A 2B4
Canada
Where we are in the Duff building
Proceed straight through the grey door and head down the yellow corridor.
An alcove on the right leads to an elevator and a staircase. Take either one flight up.
The main door to the Department is immediately next to the stairwell and the elevator.
Faculty and Staff Directory
Telephone numbers & room numbers (Duff Bldg. only)
Report an issue with the website or Suggest improvements
Please click here to report 
an issue with the web site or to make suggestions for improvements.