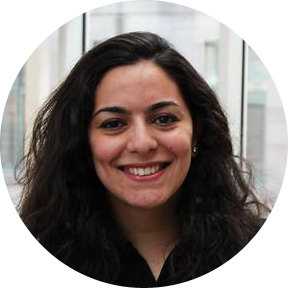 Services Software Professional /Innovation Site Driver for Business Units Global Services, Ericsson & B.Eng. 2015, Electrical Engineering
What inspired you to pursue a degree in the Faculty of Engineering?
When I was a kid, my dad got me interested in computers and technology. He was truly passionate about it and the impact it has and will have on our society. He successfully conveyed that passion to me. Both my parents being doctors, I initially thought that was the career I should pursue. Then, technology started transforming healthcare and I realized the power that engineering holds in changing and saving people's lives in a much a broader way.
Why is it important for women to be involved in Engineering?
Engineers design products and solutions for the entire world and 50% of this population is female. Diversity is extremely powerful as it allows engineers to build products that will reflect the variety of perspectives, backgrounds and cultures our society is made of. A lot of women on this planet go through life much differently than others and face issues in their community that men don't. It's tremendously important to give these women the means to address these issues and make a difference in their community.
Why did you choose McGill?
Besides McGill's reputation worldwide which definitely influenced my decision, it's really the multicultural student body that made me choose McGill. It's been an incredible experience to meet people from so many different cultures and backgrounds; it allows us to look at life differently and realize that there are so many ways to go about it. For everybody on campus, cultural diversity has always been considered as a wealth and never as a barrier; it was beautiful.
Do you have anything else to add?
I am extremely grateful for my experience at McGill and the amazing people that I met there. The student body is composed of the most talented and passionate people I have ever met, capable of thinking ahead and leading the most amazing initiatives. I am confident that our involvement at McGill gave us the means to make a difference in our society and I am confident most of us will.