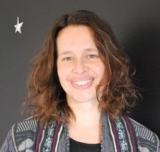 Rachel Kronick is a clinician-scientist (FRSQ Chercheur-boursier clinicien, Junior 1) based at the Sherpa and Lady Davis Research Institutes. She is an assistant professor affiliated with the Division of Social and Transcultural Psychiatry of McGill University. Her clinical work as a child and psychiatrist is based at the Centre for Child Development and Mental Health at the Jewish General Hospital where she provides outpatient care. She completed her residency at McGill University and a clinical and research fellowship at the University of Toronto at the Hincks Dellcrest Institute focusing on homeless and refugeed populations. She has a Master's of Psychiatry from McGill University. Her research has looked at immigration policy and its consequences for children and families, with a specific focus on immigration detention. Currently her research interest is participatory-action research with asylum seeking communities to develop and implement ecosocial mental health interventions.
rachel.kronick [at] mcgill.ca (Email)
---
Selected Articles
Kronick, R., Rousseau, C., & Cleveland, J. (2015). Asylum-seeking children's experiences of detention in Canada: A qualitative study. American Journal of Orthopsychiatry, 85(3), 287-294.
Kronick, R., & Rousseau, C. (2015). Rights, Compassion and Invisible Children: A Critical Discourse Analysis of the Parliamentary Debates on the Mandatory Detention of Migrant Children in Canada. Journal of Refugee Studies, 28(4), 544-569.
Kronick, R., Rousseau, C., & Cleveland, J. (2011). Mandatory detention of refugee children: a public health issue? Paediatrics & Child Health, 16(8).
Kronick, R. (2007). Medically speaking. Canadian Medical Association Journal, 176(1), 73-74. 
---
Selected Book Chapter
Kronick, R., Rousseau, C., & Cleveland, J. (2016). "They cut your wings over here . . . you can't do nothing": Voices of children and parents held in immigration detention in Canada. In R. Furman, D. Epps, & G. Lamphear (Eds.), Detaining the immigrant other: global and transnational issues (pp. 195-207): Oxford University Press.