Sustainable Events
At home or in person, there are so many ways to make your event as sustainable as possible!
 
Workshops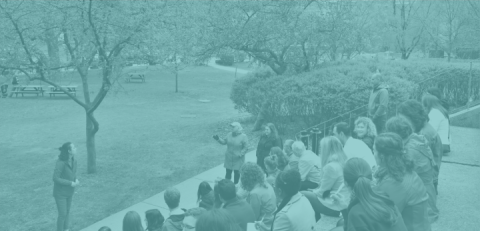 Deepen your sustainability knowledge and learn how to get involved through workshops and trainings offered by the Office of Sustainability.
Carbon Offsets
Some greenhouse gas emissions can't be avoided. Check out McGill-endorsed carbon offset providers to reduce your impact.
We all want a future where both people and the planet can flourish.
And we all know that, to make this future possible, we have to change how we think and how we act. What better place to figure out how to do this than a university?
At McGill University we are working together to build a culture of sustainability. We are building it project by project and decision by decision. The principles of sustainability inform everything we do—from the research questions we ask to the way we buy eggs for our dining halls. Explore this site to learn about McGill's sustainability initiatives and find out how you can get involved.