Modern Dormitory Style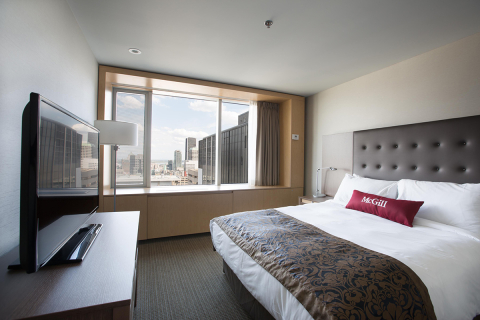 Modern Dormitory Style residences feature newly-renovated accommodations, double rooms with private bathrooms, and 24/7 front desk security. 
Dormitory Style
Dormitory Style residences offer single rooms with twin beds and shared bathrooms. These dorms are ideal for those who want the privacy of their own room while enjoying the sense of community that comes from living in residence.