McGill has a long-held commitment to openness in academic research and international collaboration. Of equal importance is the University's responsibility to ensure the security of its research and to implement protections against foreign interference. We all have a role to play in safeguarding Canada's research ecosystem from efforts by foreign governments to misappropriate intellectual property and research findings.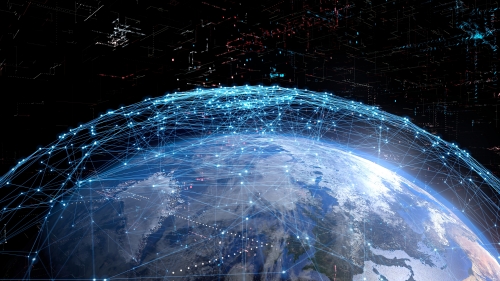 What is foreign interference?
Foreign interference is considered any actions or activities by foreign governments and/or other entities that seek to exert undue influence or which infringe on core academic values. Such interference may include cybersecurity attacks or intelligence-gathering activities that relate to intellectual and idea property.
People from outside research teams or institutions could seek to access research and researchers for their own purposes or benefits, including visiting students and faculty, private sector collaborators, foreign government representatives, not-for-profits, activists, or commercial competitors. People from within research teams or institutions, including contractors, employees, or students, could be self-motivated, supported or pressured by others to inappropriately access or steal research or innovation. 
---
Resources for limiting foreign interference
Working together with governments, granting agencies and other academic institutions across the country, McGill is taking important steps to limit foreign interference in research and innovation. McGill's Foreign Interference Working Group, established in 2020, has taken on a leadership role in the pan-University efforts. The objectives of the Working Group are to educate and help McGill's researchers to protect their research, intellectual property, and knowledge development as well as to implement protections against foreign interference.
Some helpful McGill resources for researchers include:
---
External resources
In Canada, the federal government, the federal granting councils, and the Canada Foundation for Innovation are working with academic institutions to develop specific guidelines aimed at safeguarding research. Many resources have also been developed internationally. Some available resources are:
---
Frequently Asked Questions (FAQs)
1. What is the difference between foreign influence and foreign interference?
Foreign interference is a deliberate and covert activity undertaken by a foreign state to advance its interests, often to the detriment of Canada. The CSIS Act describes foreign-influenced activities, which is another term for foreign interference, as "activities within or relating to Canada that are detrimental to the interests of Canada and are clandestine or deceptive or involve a threat to any person."
Foreign interference is distinct from normal diplomatic conduct or acceptable foreign state lobbying (i.e., foreign influence). It is purposely covert, malign, and deceptive. States cross a line anytime they go beyond diplomacy to conduct activities that attempt to threaten our citizens, residents, and institutions, or to compromise our way of life, undermine our democratic processes, or damage our economic prosperity.
2. Does the threat of foreign interference limit McGill's desire to engage in international cooperation?
McGill has a long-held commitment to openness in academic research and international collaboration and continues to encourage these collaborations while recognizing the risks in doing so. By raising awareness about foreign interference, the McGill community can take the necessary steps to ensure that their research and work are protected.
3. How is the University monitoring for any possible foreign interference?
The University has a Foreign Interference Working Group that meets regularly to discuss any issues related to foreign interference and has an active link to national security offices. The University also relies on its community members to raise any concerns that may need further investigation. Please see the resources section of this website above for a list of useful tools and websites.
4. How do I proceed with an international partnership or collaboration?
If you are considering engaging in a partnership with a foreign institution and wish to sign an agreement, such as a Memorandum of Understanding (MOU), please visit the International Engagement website for more information.
If you are considering a research collaboration, please contact the Office of Sponsored Research for guidance on how to do so. (Note: there may be some limitations on, for example, US-sponsored research if engaging with certain countries.)
5. Where can I learn more about McGill's and the government's initiatives in raising awareness about foreign interference?
Check this webpage frequently for updates.
Attend specially organized workshops and events (e.g., Safeguarding Science Against Foreign Interference Workshop)
Participate in Faculty or department presentations on foreign interference.
Read the materials listed in the resources section of this website.
6. What security measures should I be aware of when hosting a visiting professor or student from another institution? Are there any guidelines for visitors?
McGill is drafting guidelines for hosting visitors on campus (both domestic and foreign). They will be available soon. Please check back on this website.
---
McGill Foreign Interference Working Group
Martha Crago, Vice-Principal, Research and Innovation (R+I) (Chair)
Brian Bauer, Director, International Engagement, Office of the Provost and Vice-Principal (Academic)
Howard Bergman, Assistant Dean for International Affairs, Faculty of Medicine and Health Sciences
Hugo Dominguez, Director, IT Infrastructure, Network and Communications Services
Kalyna Kruczowyj, Associate Director, International Engagement, Office of the Provost and Vice-Principal (Academic)
Elisa Pylkkanen, Director, Strategy and Operations, Graduate and Postdoctoral Studies
Giovanna Sebastiani, Associate Director, Industry Partnerships
Mark Weber, Director, Innovation and Partnerships, R+I