2020/21 - Eliza Pertigkiozoglou, Architecture
2019/20 - Maria Sotiropoulou, Human Genetics
2018/19 - Nikolaos Dimitriou, Biological & Biomedical Engineering
2017/18 - Georgia Pierrou, Electrical and Computer Engineering
2016/17 - Constantinos Yanniris, Integrated Studies in Education
2015/16 - Dimitrios Xanthopoulos, Chemistry
---
2020/21 - Eliza Pertigkiozoglou, Architecture
As software increasingly mediates our lives and practices, I deem it pertinent to study our computational tools and interfaces critically. Such a study would help us better understand the technical and social conditions within which we live, work, and operate, as well as design a more informed future. As an architect with a background in design and technology, I wish to address these issues through my PhD research at McGill supervised by Prof. Theodora Vardouli. In particular, my research will look at early software for computer-aided design as a site of knowledge production and disciplinary exchange between architecture, engineering, and computing.
Doing research at the intersections of computational media and design discourse has been a long-term aspiration for me, shaped by various academic and professional experiences. At McGill, I found an engaging and stimulating environment with plentiful resources for such an endeavor. Of course, pursuing my PhD at this eminent university would not have been possible without the Stavros S. Niarchos Foundation Fellowship. Besides being a prestigious award and substantial financial support, this Fellowship encourages me to continue my pursuits with enthusiasm - an encouragement particularly precious this year that we all face uncertainty due to the pandemic.
---
 2019/20 - Maria Sotiropoulou, Human Genetics
Life Sciences have always been an intriguingly large and colourful jigsaw puzzle to me; it feels like we are only a few pieces away from another small revelation bringing us closer to the whole picture. As a Molecular Biologist-Geneticist aiming to specialize in the continuously evolving field of Human Cancer Genetics, Prof. I. Ragoussis's lab at McGill Genome Centre is a steady step towards placing my own piece to the puzzle. My research focuses on the application of state-of-the-art sequencing technologies to Cancer Genomics, in an effort to gain novel insights into multiple malignant tumours and identify new targets and therapeutics.
I deem Stavros S. Niarchos Foundation initiative not only as a means of financial support allowing me to study in one of the most eminent Universities, but also as an unparalleled opportunity to shape the scientist of my expectations.
---
2017/18 - Georgia Pierrou, Electrical and Computer Engineering
Aspiring to dedicate my professional career to contribute to the solution of the energy challenge, it comes as an indication that pursuing a doctorate degree is a well-made decision. I am honored to engage in research in the Power Engineering Group under the supervision of Prof. Xiaozhe Wang and contribute to a worthwhile cause, the Energy Transition in both the developed and developing world.
I regard the Stavros S. Niarchos Foundation Fellowship not only as a great opportunity, but also as a personal commitment to a whole-hearted effort combining hard work with a long and rewarding relationship with McGill University and its community.
---
2016/17 - Constantinos Yanniris, Integrated Studies in Education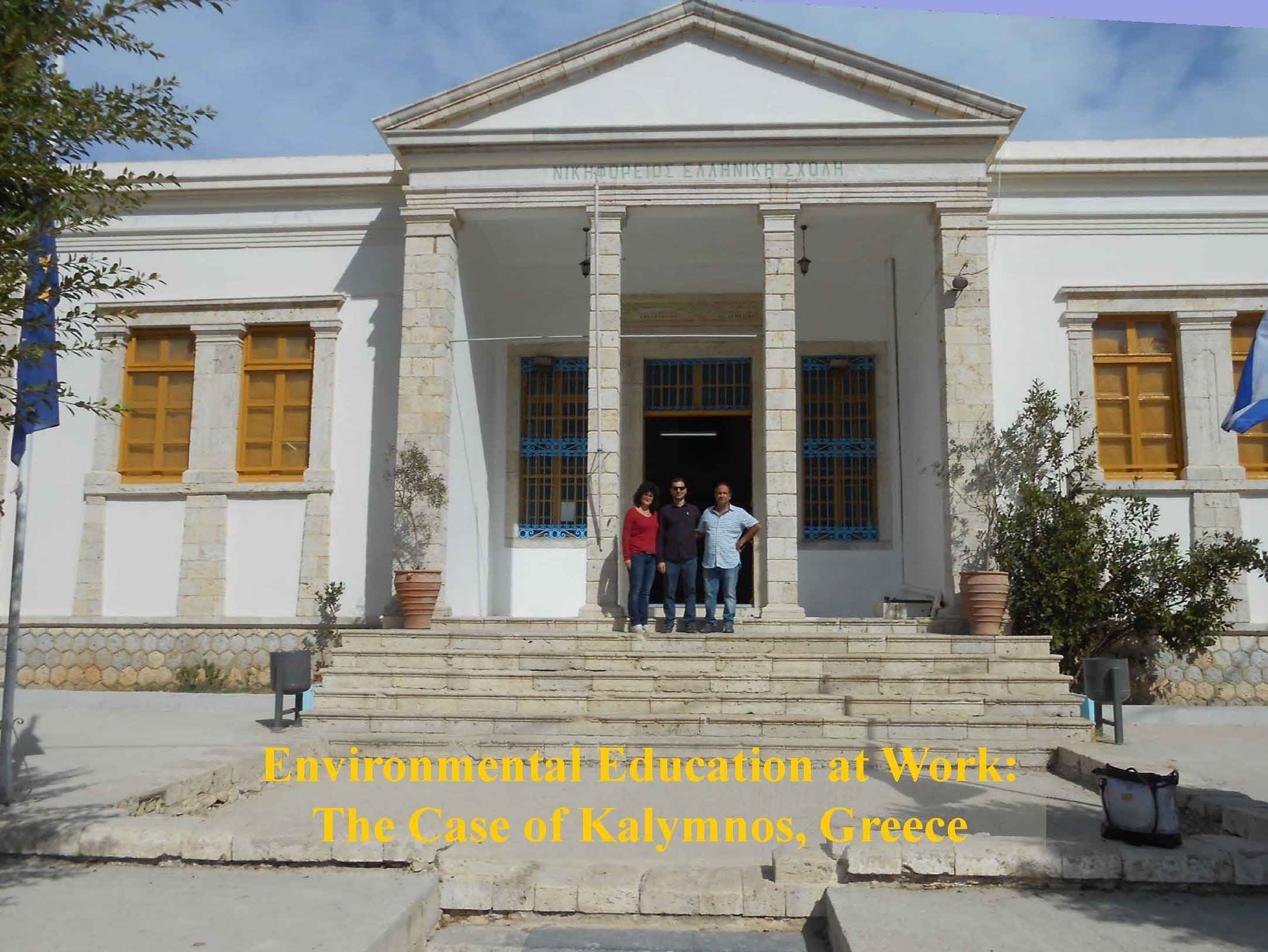 Constantinos Yanniris was invited to participate in the 2021 Stavros Niarchos Foundation project about SNF Scholars' experiences. A short video of his research interests and experience is available here.
"In the Greek island of Kalymnos, teachers and students venture into the local environs and use the island's environmental history and landscape as both a field and a means of experiential learning. In this study, we explored the impact of these educational initiatives on participating students' environmental knowledge, attitudes, and behaviour. Many thanks to the SNF, FRQSC, the State Scholarships Foundation (IKY), as well as McGill GPS for supporting this doctoral project."