MANDATE
The overall goal of the McGill Global Health Programs Executive Council (Executive Council) is to create and help implement a new, comprehensive strategy for global health within the Faculty of Medicine.
In order to achieve this goal, the Executive Council will be a mechanism for a diverse group of individuals to collaborate, debate and create a vision for the future of global health within the Faculty of Medicine. The members will sit on the Executive Council for a three year, renewable term.
ROLES & RESPONSIBILITIES
The Executive Council will function as fora for exchange of ideas and issues, ensuring communication with each other and with external partners. They will be responsible for crafting the strategic vision for GHP and identifying opportunities for the future development for global health related research, teaching and service to McGill and its affiliated communities.
In addition to examining approaches and opportunities, the Executive Council will focus on strategic cross-collaborative initiatives between the Faculty of Medicine as well as other disciplines within the University.
Tasha Ayinde, MPPPA
Tasha Ayinde is Associate Director, Administration, responsible for seven departments within the McGill Faculty of Medicine and Health Sciences, including: Global Health Programs, McGill Centre for Viral Diseases, Social Studies of Medicine, Institute for Health and Social Policy, Epidemiology, Biostatistics and Occupational Health and McGill Interdisciplinary Initiative in Infection and Immunity and the School of Population and Global Health. Ms. Ayinde oversees the strategic operations and administration of the departments and serves as senior advisor to the chairs and directors. A graduate of Simon Fraser University, British Columbia and McGill University, Montreal, Ms. Ayinde also holds a Master of Public Policy and Public Administration degree from Concordia University.
Ms. Ayinde has worked within the higher education sector for the past fourteen years. Her research and professional interests include health policy, organizational development, issues related to governance and program evaluation. Prior to joining McGill University, she worked as a human resource consultant in her own firm, servicing public and private organizations and held management positions within the British Columbia provincial government, private sector and not-for-profit groups. Ms. Ayinde has actively participated and sat on various steering committees such as the Faculty of Medicine's Think Dangerously Strategic Planning Initiative, Family Medicine Task Force and the Dean of Medicine Global Health Task Force. She formally sat on the Administrative Excellence Project Team, the Executive Committee for the Institute of Public Health and Population Health and the Dean of Medicine Awards of Excellence Selection Committee. Ms. Ayinde is the Co-Chair, Global Health Group, Association of Faculties of Medicine of Canada and was most recently appointed as Co-Chair, Policy and Advocacy Committee for the Canadian Coalition of Global Health Research (2020).
Email: tasha.ayindeATmcgill.ca
Dan Deckelbaum, MD, CM, FRCSC, MPH
Dr. Dan Deckelbaum is assistant professor at the Divisions of Trauma and General Surgery at the McGill University Health Centre (MUHC), associate member of the Department of Epidemiology, biostatistics and occupational health at McGill University, and honorary associate professor of the National University of Rwanda. He obtained his subspecialty training in trauma surgery and critical care at Jackson Memorial Hospital in Miami. During his fellowship, he also completed a Masters of Public Health at the University of Miami. In addition to his passion for clinical practice, he has developed an avid interest in global surgical education and development, as well as disaster preparedness and response, establishing and co-directing the MUHC Centre for Global Surgery. Dr. Deckelbaum is also previous Interim Director of the McGill University Global Health Programs. His interest in global health is founded upon on-site clinical experience in government hospitals in East Africa as well as disaster response activities in Somalia, Kenya, Turks and Caicos, and Haiti. This clinical experience is the basis for ongoing capacity building programs in resource-limited settings across the globe. This includes education programs in resource-limited settings. Along with Dr. Razek, Dr. Deckelbaum implemented the first Trauma Team Training courses in Tanzania, Rwanda and Ukraine. In addition, he spearheaded and is the Canadian director for Centre for Global Surgery-National University of Rwanda partnership for surgical education, a program to augment the academic components of post-graduate surgical training in Rwanda (Augmenting surgical capacity in resource-limited settings. Lancet 2012); and subsequently an advisor for the Steering Committee on Strengthening Rwanda Surgery. He also serves as an external examiner for the College of Surgeons of Eastern, Central and Southern Africa.
Dr. Deckelbaum is active in identifying innovative approaches to enhance medical student education in global health and global surgery and has supervised numerous students and residents through their global surgical research, education and clinical activities. He has lectured and organized global health seminars at the Faculty of Medicine at McGill University including being the Conference Chair of the Bethune Round Table International surgery meeting, as well as at the Medical School for International Health in Israel, Aga Khan University in Kenya, State University of Haiti, National University of Rwanda, Donetsk Research and Development Institute of Traumatology and Orthopedics in Ukraine, and many others.
In addition, Dr. Deckelbaum has recognized the significant impact of injury on global mortality and has implemented (with Dr. Razek) trauma registries in Tanzania, the Ukraine and will be piloting these registries in Malawi, Mozambique and Haiti providing some of the earliest hospital based injury data in resource limited settings. While addressing baseline trauma epidemiology, he has also participated in disaster preparedness and risk assessment in the Ukraine in preparation for Euro 2012.
Injury and surgical disease represent a leading cause of global mortality and morbidity. Dr. Deckelbaum has dedicated his career both locally and abroad engaging in partnerships working towards multidisciplinary capacity building interventions to address this challenge.
Email: dan.deckelbaumATmcgill.ca
Theresa Gyorkos, PhD
 Dr. Gyorkos has been a researcher in parasite disease and infectious disease epidemiology for over 20 years and has conducted population-based primary epidemiological field research both in Canada and abroad. Her Canadian-based research focuses primarily on infections in child and educator populations in the daycare setting and imported and endemic parasite infections in at-risk populations (eg. immigrants, travelers). Her international health research activities centre mainly on: (1) Helminth control programs in high risk population subgroups (eg. school-aged children and pregnant women); (2) Multidisciplinary approaches to the prevention and control of endemic infectious and parasitic diseases; and (3) Reducing health inequalities in communities of extreme poverty.

She spent her sabbatical year from 1998-99 at WHO with the Schistosomiasis and Intestinal Parasite Unit (SIP), where she participated with this group in developing a WHO policy on helminth control programs targeted to school-age children which was ratified at the 2001 World Health Assembly. Together with her WHO colleagues, she has since co-authored a manual on Monitoring Helminth Control Programmes (1999) and a book on Helminth Control in school-age children which is a guide for managers of control programmes (2002). She is a member on WHO's Expert Advisory Panel on Parasitology. Her current sabbatical year (2006-2007) is based primarily in Peru and Mexico.
Email: theresa.gyorkosATmcgill.ca
More Information
Matthew Hunt, PT, PhD
Matthew Hunt is an Associate Professor at the School of Physical and Occupational Therapy of McGill University and a researcher at the Centre for Interdisciplinary Research in Rehabilitation. He chairs the clinical ethics committee of the Shriners Hospital for Children, and is an associate member of the McGill Institute for Health and Social Policy and the Biomedical Ethics Unit. Dr. Hunt conducts research related to ethics of global health practices and research, and on equity of rehabilitation services. Current research projects include inquiries into the ethics of research and innovation in disaster relief, waitlist management and equity of access to physiotherapy in Canada, and ethics of humanitarian health policy and practice. He leads a capacity-building project focused on rehabilitation providers in Haiti and co-directs the humanitarian health ethics network (humanitarianhealthethics.net).
Email: matthew.hunt1ATmcgill.ca
More Information
Greg Matlashewski, PhD
Greg Matlashewski has considerable experience working on the diagnosis and treatment of leishmaniasis both from academia (McGill University) and with the World Health Organization (WHO) where he led the  program for elimination of visceral leishmaniasis from South East Asia (2009-11). Over the past 20 years he has worked extensively in Peru, India, Nepal and Bangladesh. He continues to perform implementation research in the field on the elimination of visceral leishmaniasis including developing diagnostics, studying transmission in endemic villages and increasing awareness of visceral leishmaniasis in endemic regions through training village health workers.
Through his laboratory research, he is studying the genetic basis that differentiates Leishmania species that cause cutaneous disease from visceral disease. The approach is to identify and characterize  naturally occurring strains from the field such as a L. donovani mutant which causes cutaneous leishmaniasis in Sri Lanka and visceral leishmaniasis in India.
Email: greg.matlashewskiATmcgill.ca
Madhukar Pai, MD, PhD, FCAHS
Professor Madhukar Pai is a Canada Research Chair in Epidemiology & Global Health at McGill University, Montreal. He was the Director of McGill Global Health Programs from 2014 to 2020, and was Director of the McGill International TB Centre from 2018 to 2020. He is currently Associate Director of McGill International TB Centre
Madhu Pai did his medical training and community medicine residency in Vellore, India. He completed his PhD in epidemiology at UC Berkeley, and a postdoctoral fellowship at the UCSF.
Madhu serves as a Consultant to the Bill & Melinda Gates Foundation. He serves on the STAG-TB committee of WHO, Geneva; Scientific Advisory Committee of FIND, Geneva; and Access Advisory Committee of TB Alliance, New York. He has previously served on the Coordinating Board of the Stop TB Partnership. He is on the editorial boards of Lancet Infectious Diseases, PLoS Medicine, eLife, PLoS ONE, International Journal of TB and Lung Disease, among others.
Madhu's research is mainly focused on improving the diagnosis and treatment of tuberculosis, especially in high-burden countries like India and South Africa. His research is supported by grant funding from the Gates Foundation, Grand Challenges Canada, and Canadian Institutes of Health Research. He has more than 300 publications. He is a recipient of the Union Scientific Prize, Chanchlani Global Health Research Award, Haile T. Debas Prize, and David Johnston Faculty & Staff Award. He is a member of the Royal Society of Canada, and a Fellow of the Canadian Academy of Health Sciences.
Email: madhukar.paiATmcgill.ca
Erwin Schurr, PhD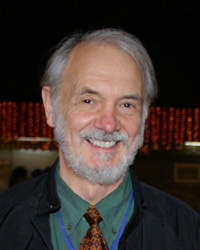 Erwin Schurr obtained his Ph.D. from the Institute of Biophysics and Radiation Biology at the Albert-Ludwigs University in Freiburg/Br, Germany. He then did his postdoctoral studies in molecular genetics with E. Skamene and P. Gros at McGill University. In 1991, he joined the McGill Centre for the Study of Host Resistance and the Faculty of Medicine at McGill as Assistant Professor. He is a James McGill Professor of Human Genetics and Medicine at McGill University. At the Research Institute of the McGill University Health Centre, he is the leader of the program on Infectious Diseases and Immunity in Global Health. His main research interest is the identification of host genetic factors predisposing to tuberculosis and leprosy; research that is supported by both national and international funding agencies. He has published extensively on the identification of genetic host susceptibility factors in both leprosy and tuberculosis. He has established field sites in several endemic countries for genetic epidemiological studies of tuberculosis and leprosy and is involved in projects aiming to develop effective low cost tools for the control of both diseases.
Email: erwin.schurrATmcgill.ca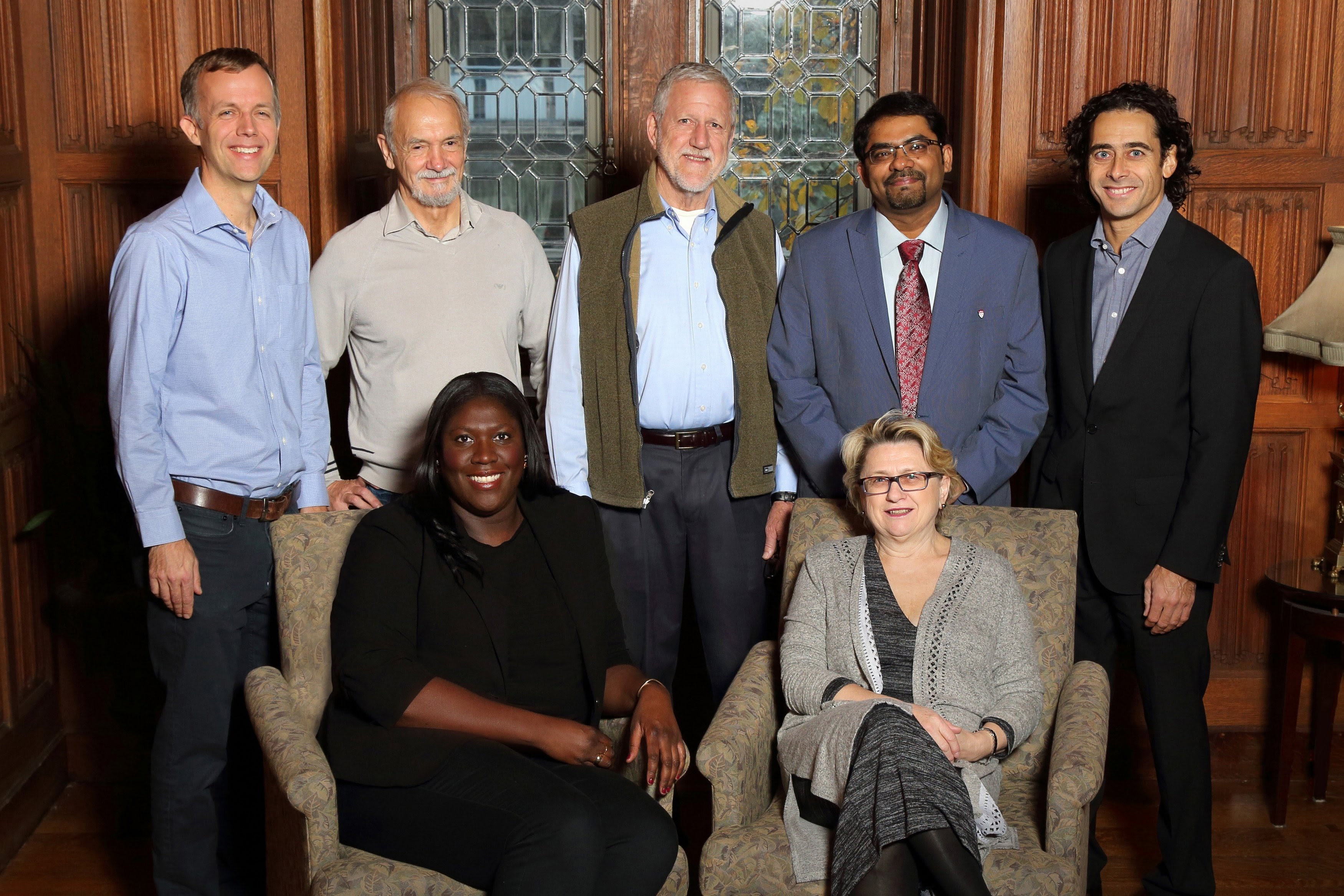 The McGill GHP International Advisory Board in 2016. Not Pictured: Greg Matlashewski. Photo Credit: Owen Egan for McGill University.