The McGill Engine created a new initiative this summer to help provide mentorship and learning experiences for McGill students over the summer. Ten McGill Faculty of Engineering affiliated startups were selected to train and supervise an intern over the summer.

Each intern position was filled by a McGill University Undergraduate student within the Faculties of Arts, Engineering, Management, Law and Science. Each intern has the opportunity to collaborate remotely with both the startup and a mentor at the Engine Centre to ensure they have a well rounded learning experience over the summer.  
Thanks to our generous alumnus donor John D. Thompson and to the Government of Canada's Student Work Placement Program (SWPP)/TECHNATION Canada Career Ready Program, we have been able to create the new Startup Internship Program to provide our students with an experiential learning opportunity within our startups over this summer.
---
Intern Profiles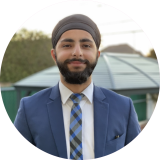 Arneet Kalra,
Software Developer @ Recycling Pioneers
Maya Hardy,
Marketing and Sales @ Lunavoy
Matteo Nunez,
Full Stack Software Developer  @ Afrobeats Central
Meg Heesaker,
Business Development & Marketing @ Stocate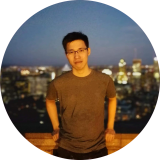 Jonathan Ng,
Full Stack Developer @ Curbside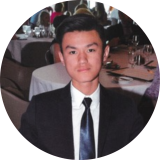 Nelson Zeng,
Web Developer @
The Sweater Guys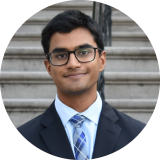 Rahul Behal,
Full-Stack Developer @ Neat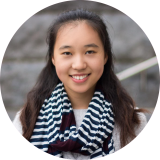 Ran Tao,
Data Scientist @ Blue City Technology
Sami Kahil,
Web/Software Developer @ Cookiestruct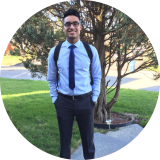 Suhas Udupa,
Software Engineering @ NIA
---
Startup Profiles

Recycling Pioneers are a student group led by three McGill students. We are working closely with McGill Building and Grounds and various engineering departments to create a smart waste platform to monitor waste habits at McGill in real time, to educate and encourage the community to improve recycling behaviors.

Lunavoy Inc. is disrupting the tourism space with its artificial intelligence powered online marketplace that personalizes touristic activities to each traveler's profile and travelers among themselves.


Afrobeats Central is a digital marketing company that aims to connect Afrobeats artists to editors, content curators, tastemakers on various streaming platforms as well as music magazines and blogs.


Stocate is an online platform that supports the Buy Local movement by connecting local sellers with potential buyers.

Curbside is a mobile application to help commuters find on-street parking spots, and displays on an interactive map both the availability and the probability of occupancy of nearby parking spots using AI models.



The Sweater Guys is a student-run start-up business dedicated to manufacturing, selling, and delivering the highest quality sweater prints in a manner that provides the best value to our customers.


Neat is a collaborative, team management platform that focuses on building context for projects in order to make past work more reusable. We are a team of five engineering students on a mission to build the next-generation productivity tool that pushes teams to innovate faster and avoid redundant work.


Blue City Technology's mission is to make roads safer, reduce commute times, and cut emissions. We develop software to provide cities with the data to better understand and improve their transportation network.


Cookiestruct brings friends and family closer together through sweet cookie creations. We offer custom 3D-printed cookie cutters to all Canadians. We are currently 4 people on the team.


NIA, a bilingual (Swahili&English) AI-powered personal financial management assistant chatbot, in Tanzania, accessible through mobile banking and payment apps, empowering users to acquire relevant financial knowledge, informative financial reports, and make queries about their accounts.