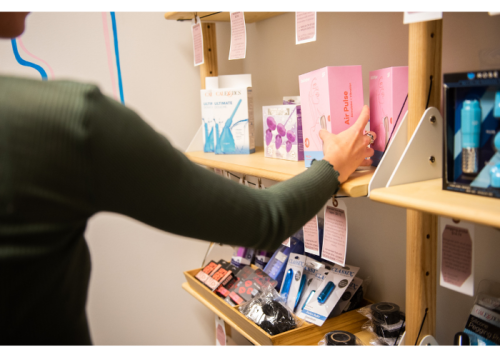 The Shag Shop is opening June 6! Follow @healthiermcgill to stay up to date.
The Shag Shop is a sex-positive, safer sex and health boutique located in the Healthy Living Annex
Visit the Shag Shop in the HLA for sexual health information and shop our a variety of condoms, lubricants, toys, alternative menstrual products, and more, all at low prices.
To get in contact with the Shag Shop: for questions, to make requests for products, or to provide feedback:
 shagshop.stuserv [at] mcgill.ca (subject: Shag%20Shop%20inquiry) (Contact the Shag Shop)