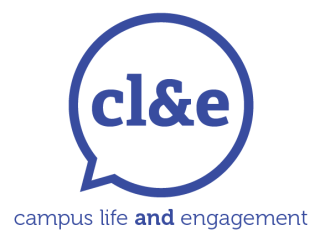 Please note:  Our office will be closed Friday, June22-Monday, June 25 (inclusive) for the St Jean Baptiste holiday weekend, AND Friday, June 29-Monday, July 2 (inclusive) for the Canada Day holiday weekend.
We have moved to 1010 Sherbrooke Street, Suite 203 (entrance off Metcalfe Street). Summer office hours are 10am-4:30pm Monday through Friday.  We look forward to welcoming you to our new location.
Campus Life & Engagement (CL&E) is a member of Student Services and supports students at the different stages in their life at McGill. By collaborating with various University departments and student groups, we act as your go-to hub for connecting you to the resources and opportunities that will help you make the most of your time at McGill. Whether you are a new or returning student at McGill, you can depend on CL&E as a source for helping you navigate the University, connect to meaningful opportunities, and develop your interests and skills. When it comes to your time at McGill, your success is our success!
ON THIS SITE
Student Support & Services

: A detailed overview of our programs, services, and resources, categorized by campus populations

News & Events

: Information on CL&E and Student Services events and news, categorized by month

Work with CL&E

: Information on volunteering and employment opportunities at CL&E and elsewhere on campus

Contact: Contact information and CL&E staff directory​

​