Are you looking for a dentist in Montreal?
The Faculty of Dentistry's Student and Staff Dental Clinic serves the public, offering dental services to McGill members and the wider Montreal community.
Services are provided by McGill faculty dentists (If you are looking for the teaching clinic, please click here)
Located just across from the Roddick Gates for easy access and convenience
Direct billing for most insurance companies, you only paying for the portion that your plan does not cover
Services we offer
Diagnostic Services – complete exams, emergency exams, X-rays: Please click here for a Requisition for Maxillofacial Imaging
Preventative Services - check-ups and cleanings, brushing and flossing
Restoratives Services - fillings – white (composite) or silver (amalgam)
Fixed Prosthetics - crowns, bridges and implants
Oral Surgery – tooth extraction (including wisdom teeth)
Minor Orthodontics – re-cementing retainer wires, dental impressions
Removable Guards - nightguards and sportsguards
Bleaching Treatment - teeth whitening (at home treatment)
Oral Pathology - Consults and biopsy (temporarily unavailable)
Referrals to specialists
For students we can work closely with your dental office back home to make sure you get the care you need. If you haven't had time for cleanings when returning home, or if you had dental work that couldn't be completed before school started, we can assist your regular dentist and help you right here on campus.
Meet our team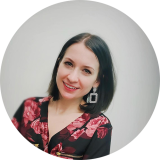 Miss Olivia Patenaude
Secretary

Dr Sergio Rico
Dentist, Faculty of Dentistry
Dr. Ghassan El-Onsi
Dentist, Faculty of Dentistry
Dr. Audrey Sherman
Dentist, Faculty of Dentistry
Dr. Didem Dagdeviren
Assistant Professor, Oral and Maxillofacial Radiologist
Dr. Jeffrey Myers
Division Director, Comprehensive Oral Health Care
Dr. Nathalie Morin
Associate Dean, Clinical Affairs
Contact
Due to a high volume of requests, replies may take longer than usual. Thank you for your understanding.
514-398-3155
clinic.dentistry [at] mcgill.ca
We are located at 752 Sherbrooke Street West.
Monday – Friday from 9:00 a.m. – 4:30 p.m. (closed daily between 1:00 – 2:00pm)