The Faculty of Dentistry's Student and Staff Dental Clinic serves the public, offering dental services to McGill members and the wider Montreal community. It is staffed by master clinicians, many of whom are training the next generation of leaders in the field of dentistry at McGill University. By using the latest technologies the profession has to offer and years of expertise, our clinicians are among Montreal's best dentists. Our team includes: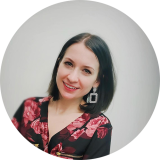 Miss Olivia Patenaude
Secretary
Having over 10 years of customer service experience under her belt, Olivia has been specializing in dental office work since 2015. She is passionate about the field of dentistry, having foregone many dental procedures herself all throughout her childhood and teen years. She aims to provide the best quality service for all patients attending the clinic.
---

Dr Sergio Rico
Dentist, Faculty of Dentistry
Dr Rico received a Ph.D. In Immunology and a degree in Doctor in Dental Surgery at McGill University. He did two years of residency at the Royal Victoria and General Montreal Hospitals. His practice is divided in General Dentistry and Special Dental Care. He is also a clinical instructor.
---
Dr. Ghassan El-Onsi
Dentist, Faculty of Dentistry
Upon receiving his Bachelor's degree in Microbiology & Immunology from McGill University, Dr. El-Onsi pursued his dental studies at the University of Michigan in Ann Arbor. Soon after, he returned to McGill and earned his Doctor of Dental Surgery (DDS) degree. In 1999, he completed his residency at the Montreal General Hospital, later becoming a clinical instructor.
---
Dr. Audrey Sherman
Dentist, Faculty of Dentistry
Dr. Sherman is a dentist who received her Doctorat en Médecine Dentaire (DMD) from the Université de Montréal. She completed residency at the Royal Victoria Hospital and has been a clinical instructor at the Université de Montréal and McGill teaching hospitals in the Department of Dentistry residency program. She is now a clinical supervisor at McGill.
---
Dr. Didem Dagdeviren
Assistant Professor, Oral and Maxillofacial Radiologist
Dr. Dagdeviren received her DDS and Ph.D. from Hacettepe University, Turkey. She completed her specialty training in Oral and Maxillofacial Radiology combined with Master of Dental Science at the University of Connecticut. Dr. Dagdeviren is an Assistant Professor at McGill University. She is a Canadian and American Board-Certified specialist in Oral and Maxillofacial Radiology.
---
Dr. Firoozeh Samim (on leave)
Assistant Professor
Dr. Samim is a Canadian and American Board Certified specialist in Oral Medicine & Oral and Maxillofacial Pathology. She received her DMD from Shiraz University of Medical Science in Iran and went on to complete the Oral Medicine & Oral Pathology residency program at UBC.
---
Dr. Jeffrey Myers
Division Director, Comprehensive Oral Health Care
Dr. Jeff Myers is a General Dentist at the Faculty of Dentistry. He is the past president of the Association of Canadian Faculties of Dentistry and was Chair of the ACFD's Clinical Affairs Committee. He has frequently served as a site surveyor for the Commission on Dental Accreditation of Canada.
---
Dr. Nathalie Morin
Associate Dean, Clinical Affairs
Doctor Nathalie Morin is a General Dentist who practiced 20 years with the Canadian Forces Dental Services. She completed a Master Degree in Dental Public Health from the National Institute of Dental and Craniofacial Research, located in Bethesda, Maryland. Since 2008, she is teaching the McGill undergraduate students about the diagnosis and treatment of dental caries. As the Associate Dean – Clinical Affairs, she is ensuring the efficient and safe functioning of the undergraduate teaching clinic. She also plays an active role in provincial and national dental organizations.